Five Takeaways: Detroit Red Wings' Road Woes Continue in Carolina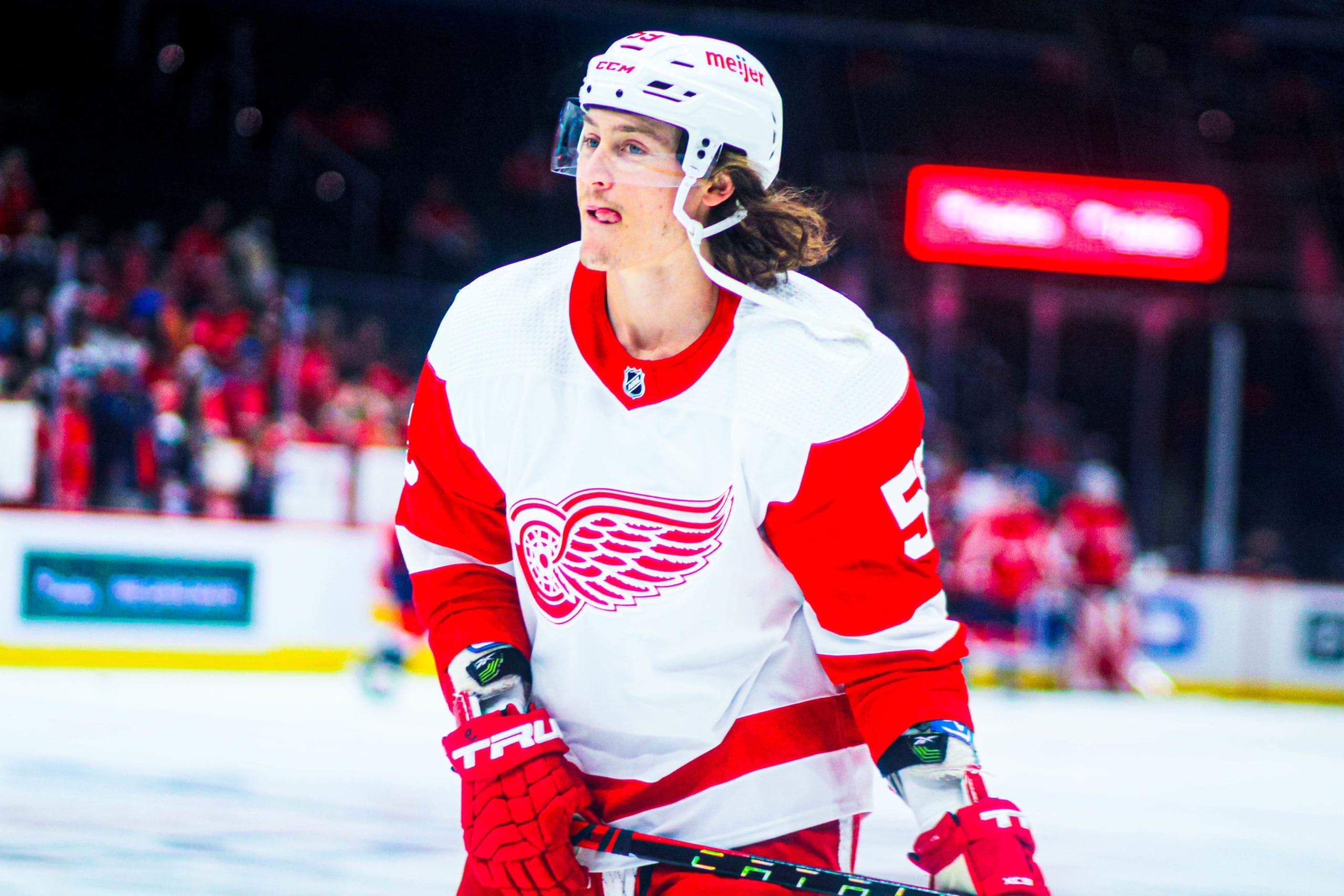 The Carolina Hurricanes got a go-ahead third-period goal from Nino Niederreiter to beat the Detroit Red Wings 5-3 in Raleigh, North Carolina. It was the Red Wings' third consecutive road loss. They gave up 18 goals in those three losses.
It was a difficult loss for Detroit goalie Alex Nedeljkovic, playing his first game against his former team. He gave up four goals on 31 shots.
Poor Road Show
It's as if the Detroit Red Wings are two different teams. They are confident, aggressive and full of fight at home where they are 10-3-2. On the road, the Red Wings always seem to be chasing the game, hurried, mistake prone. That was true in Raleigh and now they are 4-10-1 on the road.
"We are looking for answers," captain Dylan Larkin said. "We need a spark, to get into a groove. But it's been really difficult and we don't have an answer for it right now."
Coach Jeff Blashill had an answer.
"We can't give up four on the road on a consistent basis and expect to win," Blashill said.
Bert is Back
Tyler Bertuzzi looked sharper in his second game back after recovering from COVID-19. He netted his first goal since Nov. 7, a span of 12 games. The Red Wings' top line was dangerous. Dylan Larkin also scored his 12th goal of the season.
"Absolutely, (Bertuzzi) was really good tonight," Larkin said. "It was good for him to get one, but we just need more and especially our line need to give up less."
Larkin notched two even-strength points and ended up -1. That means he was on the ice for three-goals against. The last goal was an empty-netter.
'Canes Rose Up
The Hurricanes had five players out with COVID, including Andrei Svechnikov, Sebastian Aho, Jordan Staal and Seth Jarvis. They played with 16 skaters, instead of 18, for salary cap reasons. Yet they found a way to beat the Red Wings.
This was the second time the Red Wings lost to a team playing shorthanded. They lost to the St. Louis Blues when they played with 17 skaters.
The Rod Brind'Amour-coached Hurricanes put the Red Wings on their heels with a goal by Niederreiter at 2:05 of the first period. They had leads of 1-0, 2-1, 3-2 and forced the Red Wings play from behind. They took charge in the third period when Niederreiter scored 18 seconds into the period to give Carolina a 4-3 lead.
Raymond Adds 2 assists
Rookie Lucas Raymond added two more assists to give him 17 for the season. That ties him with teammate Moritz Seider for the NHL rookie league. Raymond also leads NHL rookies with 27 points.
To earn one of his assists, he lifted a pass down the ice like he was hitting a pitching wedge into a green. Larkin skated to the puck and scored on a breakaway.
Without question, Raymond is one of the top rookies in Red Wings history.
Playoffs Are a Mirage
The Red Wings were technically in a wild card spot today. But the Boston Bruins have games in hand. More importantly, the Red Wings are not playing like a playoff team.
Their inconsistency betrays them too often. Their goal-differential is -19. That's not a playoff team. They have given up five or more goals in four of their last five games. That's not a playoff team. They have averaged 2.4 goals per game over the past five. They can't play like that and expect good things to happen.
They've shown improvement this season, but the consistency isn't there yet. They are still rebuilding.