Steve Yzerman on COVID: 'I Don't Know What the Right Thing Is'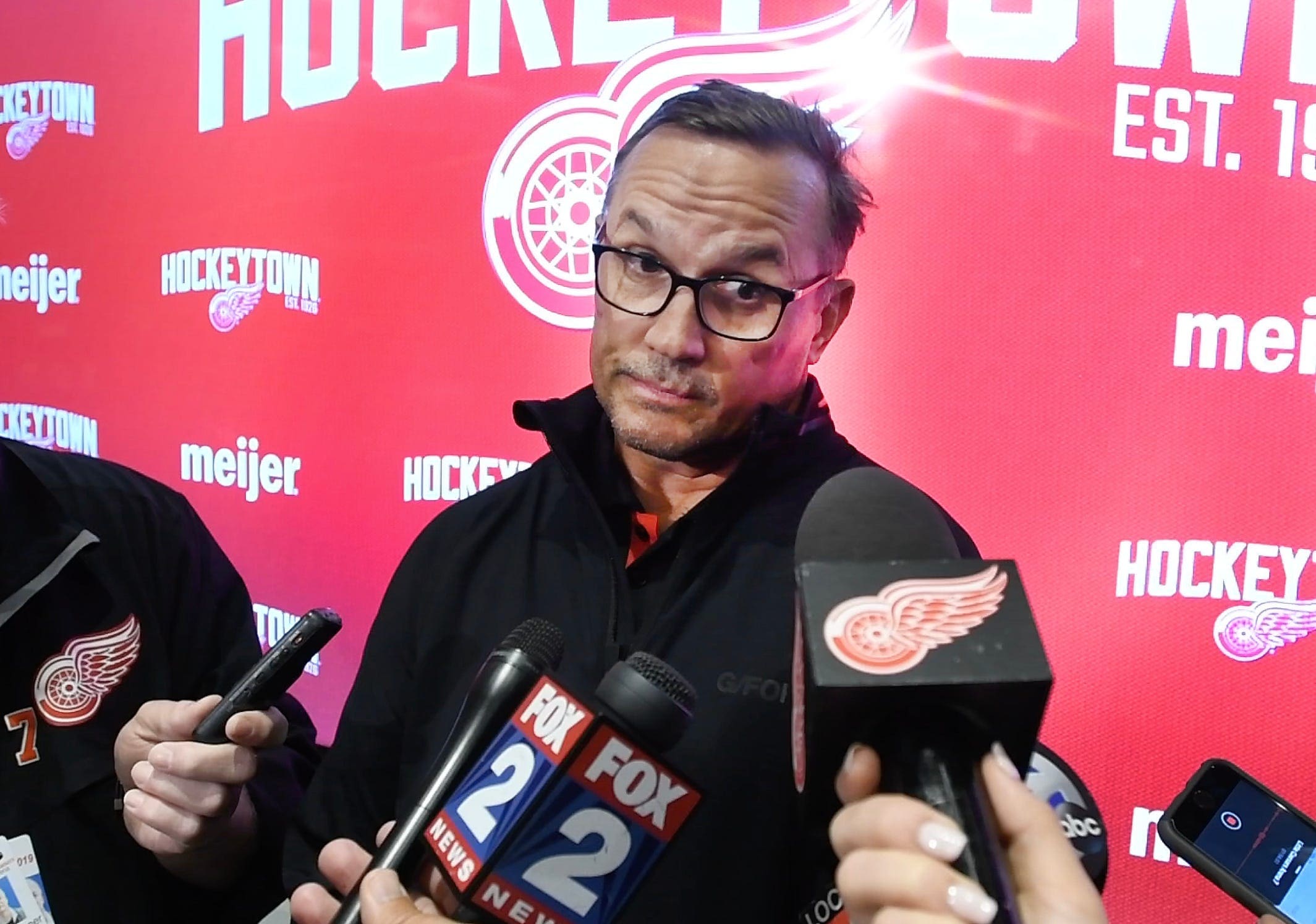 Detroit Red Wings coach Jeff Blashill said last Wednesday that he had some "trepidation" about his team playing Thursday in Raleigh. The Carolina Hurricanes had six players on the COVID-19 protocol list. But he said he trusted the NHL is trying to find the right balance between safety and living a normal life.
Today, the Red Wings placed Jeff Blashill and four others on their COVID-19 list.
It's easy to say the Detroit-Carolina game should have never been played. When you consider that the Hurricanes had six players and a trainer on their list, we can guess that there were other contagious players on the team. Based on the information we were provided, I thought the game wouldn't, and shouldn't, be played.
If you look at the number of games postponed today, you wonder even more why Thursday's game was played.
But the truth is Alex Nedeljkovic, Carter Rowney, Givani Smith, Alex Tanguay and Blashill could have been infected elsewhere. Grand Rapids coach Ben Simon is up with the team to help replace Jeff Blashill. We just don't know.
"I don't know what the right thing is," Red Wings general manager Steve Yzerman said. "At the end of the day, I think – and now I'm getting political – our players are testing positive with very little symptoms, if any symptoms at all. I don't see it as a threat to their health at this point. I think you might take it a step further and question why are we testing for guys that have no symptoms?"
Yzerman said the players want to keep playing, even in the face of the rising number of cases. About 10 percent of the NHL players are on the COVID list.
Players Want to Play
"None of the players have come to us and said 'Hey, we should shut this down,'"  Yzerman said. "If they feel that way, they haven't expressed that to us. I think our players have been very positive in that 'just tell us what we need to do and we'll do it.' They've been accepting of the protocols. Whether they like them or not is irrelevant but they've been willing to do them. Ultimately, I think they just want to play and get through this for the best to all. No one wants anybody to get violently ill or deathly ill, anything like that. Guys are willing to do their part. But I guess right now, my perception is they'll do what they have to do to play and get through it."
The NHL doesn't want to postpone games because it becomes challenging to find make-up dates. We understand that. But if the league waits too long to postpone games, you end up with a team being overrun. We are seeing that in Calgary.
It's complicated. None of this is an easy decision. Finding a balance is the right objective. But letting asymptomatic players play would be going too far.
Based on what we are told, asymptomatic people with the virus can spread it. While it is true that healthy players seem to be getting no symptoms or mild symptoms, players don't want to have it and not know. They could pass it to the people in their lives.
I've seen several players express concern because they have situations at home involving vulnerable family members. No one knows what the right answer is, but continuing to exercise caution seems prudent.