Red Wings' Raymond An NHL Teen Force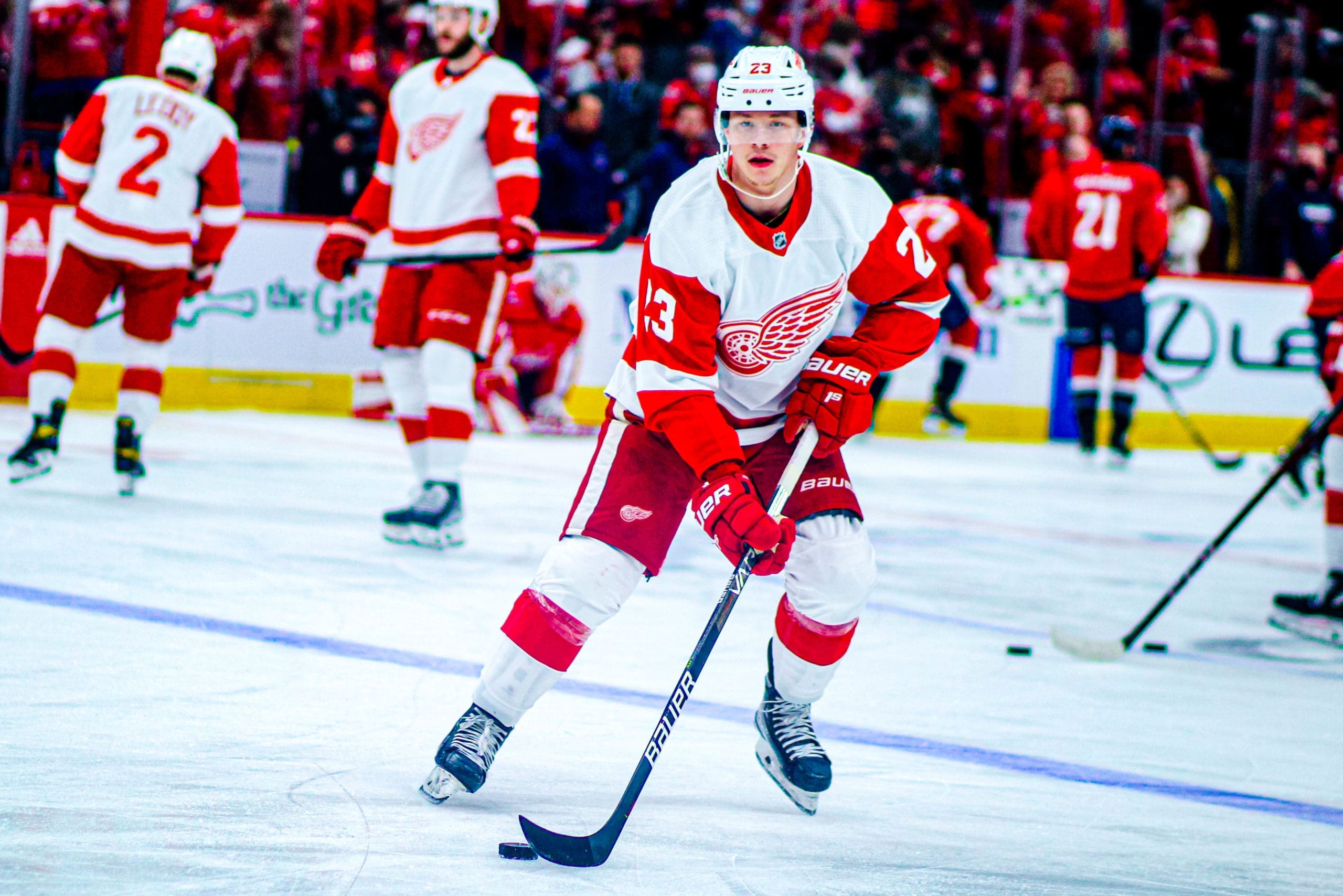 Detroit Red Wings rookie left-winger Lucas Raymond keeps on putting his name up there in exclusive company among NHL first-year players.
The teenage sensation is doing so again. With 28 points through his first 31 NHL games, Raymond, 19, has accumulated the fourth-most points by a first-year teenaged winger in NHL history.
Only Hartford Whalers left-winger Sylvain Turgeon (29 points in 1983-84), Chicago Blackhawks right-winger Patrick Kane (31 points in 2007-08), and Toronto Maple Leafs left-winger Gaye Stewart (37 points in 1942-43) were producing at a pace better than Raymond through their first 31 NHL games.
The Red Wings brass was quite confident that defenseman Moritz Seider, the club's 2019 top draft pick, would be able to step right into a significant role as an NHL rookie this season. They readily admit that they didn't forsee that also happening with 2020 top draftee Raymond.
Tea time with Lucas. 🫖 pic.twitter.com/u5lVfVfHDj

— Detroit Red Wings (@DetroitRedWings) December 17, 2021
"Moritz was playing 20 minutes a night in Rogle last season, so our thought was that he would be ready to play in the NHL at the start of the season," Red Wings GM Steve Yzerman explained. "With Lucas, (it was) a little bit different because he didn't play a big role in Frolunda, and he got injured and missed a lot of time at the end of the season.
"Going into the year, we weren't really sure what to expect from Lucas. We didn't want to rule him out from playing but truthfully, we kinda thought he was probably going to take some time in the American Hockey League, just based on what we saw last year."
Red Wings Immediately Reconsidered Raymond's Future
Raymond quickly changed their mind.
"With each day, starting with the first day of our rookie tournament in Traverse City, Lucas has gotten better and better," Yzerman said.
And he's doing nothing since to be giving them any pause to reconsider their decision. Raymond stepped into a role on the top forward line alongside captain Dylan Larkin and Tyler Bertuzzi and fit like a glove.
The pass. 🔥
The move. 🔥 pic.twitter.com/JsL7batTk4

— Detroit Red Wings (@DetroitRedWings) December 17, 2021
"After 30 games in the NHL, he's one of our top players," Yzerman said. "He looks extremely comfortable out there. His play, in all aspects of the game, is solid."
Yzerman, by the way, was averaging a point a game 31 games into his NHL career as a teenager during the 1983-84 season. His totals at that stage of his first season were 16 goals and 15 assists. But Yzerman was playing center.