Duffer Dabbles: Griffins Are Big World Junior Providers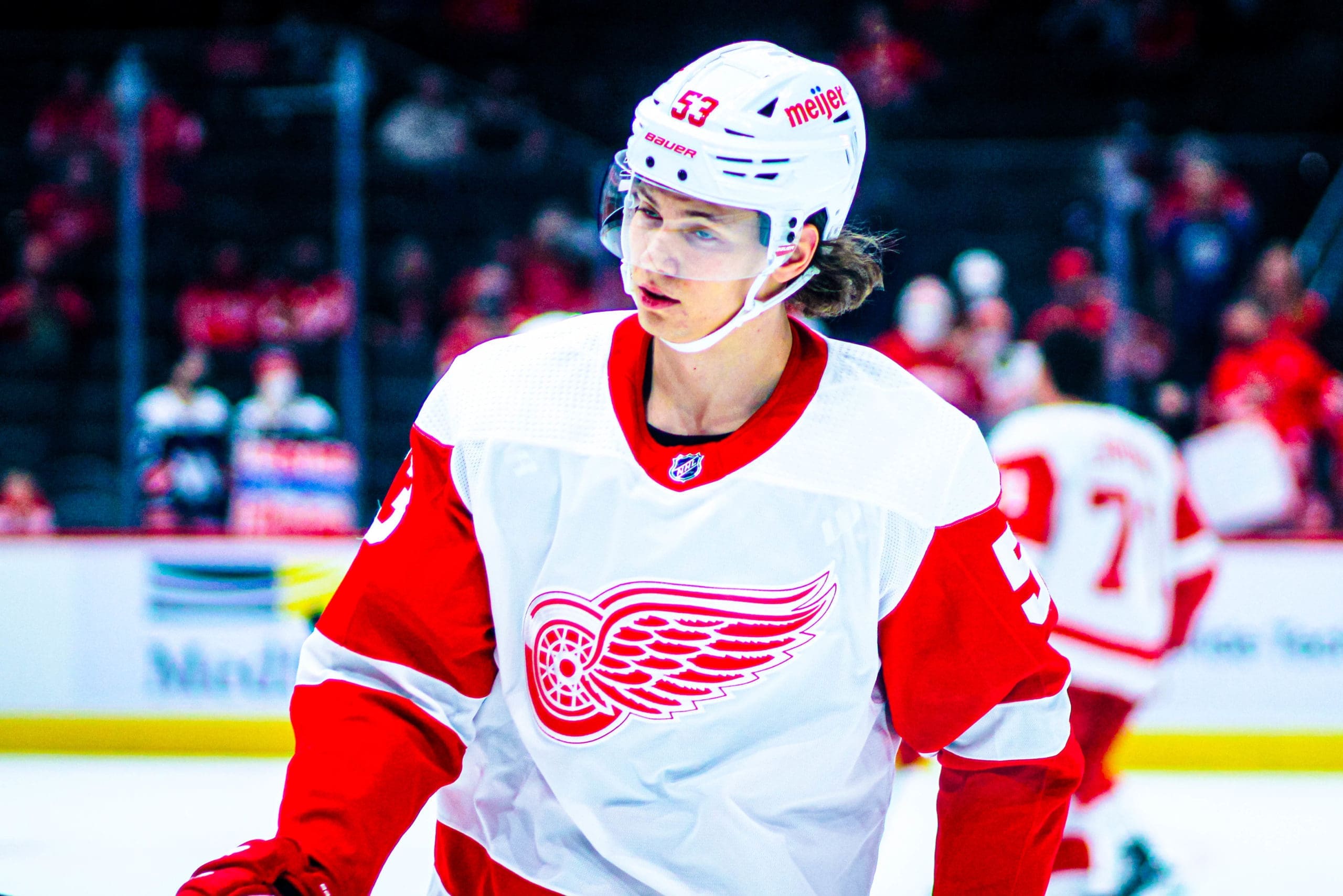 There's never been any question that the AHL Grand Rapids Griffins are a prominent franchise when it comes to developing talent. A scan through the roster of the Detroit Red Wings provides plenty of evidence of those developments.
Lately, though, the Griffins are also sending prospects to the world stage.
It's always interesting to see where the participants in the World Junior Championship play their club hockey, and of course, where they're heading to play professionally. Some of them, in fact, are already doing the latter – in Europe and in the AHL, for instance.
"She's my rock. She's my everything. I owe the world to her and owe her this tournament to come out on top."

Donovan Sebrango on sharing the news of making Team Canada with his mom: https://t.co/0ek4k06SnF#TSNHockey | #WorldJuniors pic.twitter.com/brLeFPBlFg

— TSN Hockey (@TSNHockey) December 22, 2021
The presence of Griffins defenseman Donovan Sebrango on the Team Canada roster is marking the third time in four World Junior Tournaments that a member of the Griffins is skating in the event.
In 2020, GR defenseman Moritz Seider was performing for Germany. The previous year, right winger Filip Zadina left the Griffins to play for the Czech Republic.
Griffins Come Up Short
Grand Rapids ended up dropping a 2-1 overtime decision to the Milwaukee Admirals on Wednesday. Turner Elson scored for the Griffins. That pushed his goal streak to four games, which is now a career high and the team's longest goal streak during the current campaign.
Two players just back from the Wings also enjoyed significant nights. Goalie Calvin Pickard made his 12th straight start, the most in his career. Kyle Criscuolo extended his point streak (7-8-15) to eight games with an assist on Elson's goal.
Rumor Of The Day
Hall of Fame writer Jim Matheson of the Edmonton Journal is reporting that the Edmonton Oilers would be willing to take forward Phil Kessel off the Arizona Coyotes' hands. The key to making the deal happen is going to be whether the Coyotes are prepared to eat some of Kessel's salary.
Edmonton is seeing Kessel as someone who can add scoring touch to the club's second line. That would take some of the offensive pressure off of Connor McDavid and Leon Draisaitl.
Around The NHL
Boston: Zack Senyshyn is the latest player to request a trade from the Boston Bruins.
Islanders: Forward Oliver Wahlstrom is beginning to evolve into a 200-foot player for the New York Islanders.
Washington: Beginning January 15, fans will be required to display proof of a COVID-19 vaccine in order to attend Washington Capitals games.
San Jose: A COVID-19 outbreak among the AHL San Jose Barracudas is counting forward Evander Kane among its victims.