Five Takeaways: Red Wings' Anemic Power Play Haunts Them Again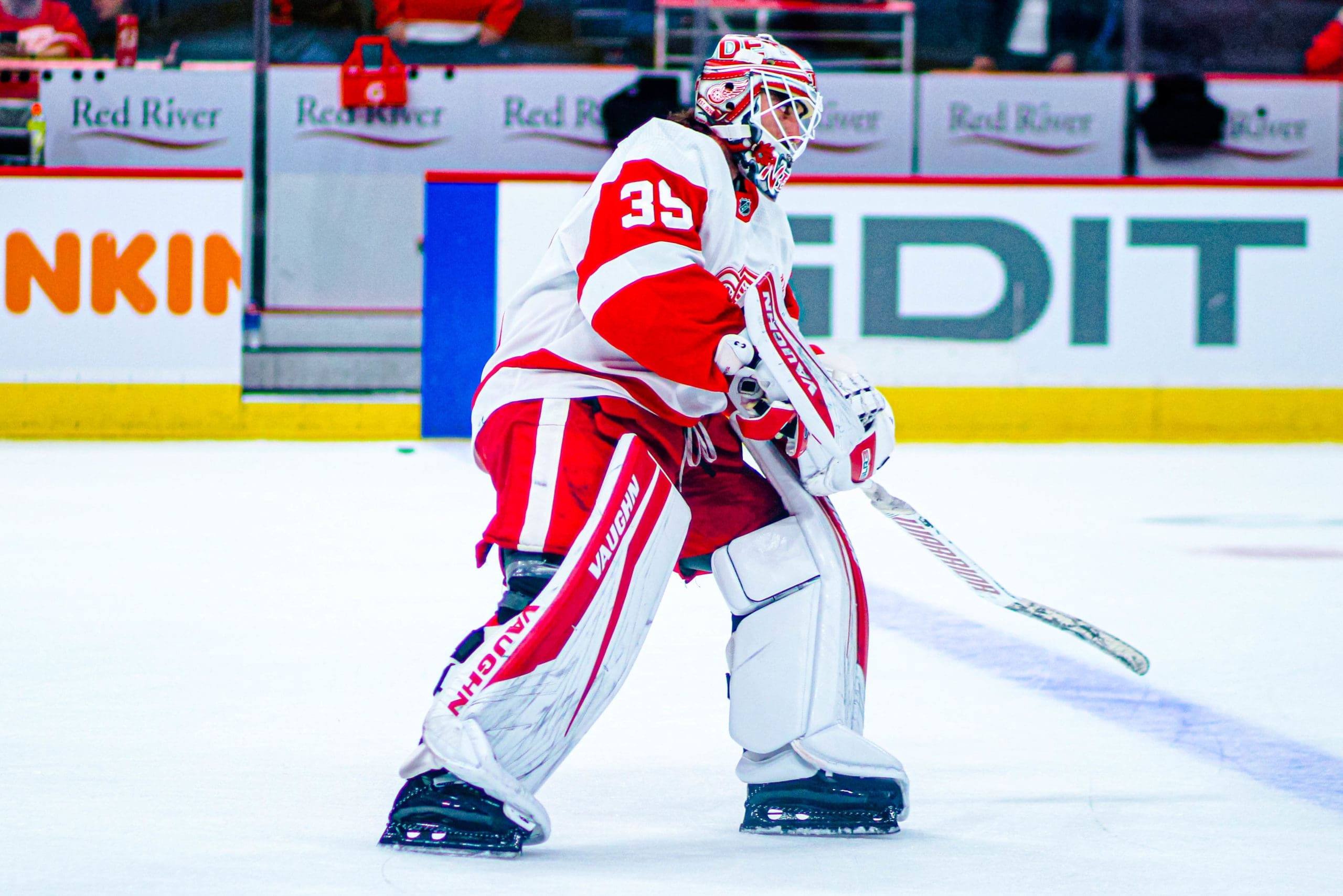 The Detroit Red Wings technically held the second wild card spot in the Eastern Conference coming into their Sunday home matinee game against the Boston Bruins.
But it has always felt as if the Red Wings were just holding it for the Bruins until they played enough games.
The Bruins, with five games in hand over the Detroit Red Wings, didn't even need to use any of those as they moved into the playoff position on the strength of a 5-1 win against Detroit at Little Caesars Arena
Here are five takeaways from the Red Wings' second consecutive loss coming out of the extended holiday break:
More Power Play Problems
At various times this season, the Red Wings power play has been effective. But this isn't one of them. The Red Wings went 0-for-4 on the power play to fall below 15% on the season. They have failed on 13 consecutive power play chances.
"Confidence spreads to special teams as well…," Blashill said. "And I think we have to understand how we are going to have success and that is quick puck movement and getting people to the cage."
In the second period, the Red Wings had two consecutive powers plays in which they didn't manage a shot on goal. In the second power play, the Bruins carried the play and looked dangerous in the Red Wings zone. It was a one-goal game when the Red Wings were on those two power plays. If they had scored on either opportunity, the game could have ended up completely different.
The Red Wings rank 29th in the NHL on the power play, and are in danger of being passed by the 30th-place Arizona Coyotes.
Good Opponents, Bad Results
The Red Wings have the NHL's  most difficult schedule moving forward. They will see plenty of quality teams. Since Dec. 9, the Red Wings have faced the St. Louis Blues, Colorado Avalanche, Carolina Hurricanes, Washington Capitals and Boston Bruins. They have gone 0-5 in those games and have been outscored 26-10.
Since putting together a five-game winning streak, the Red Wings have lost six of their last eight. They have given up 34 goals in those eight games. That's an average of 4.25.
Coming out of the break, coach Jeff Blashill said one of the Red Wings' primary missions had to be to give up fewer Grade A scoring chances. They didn't achieve that goal against Boston.
Red Wings Need to Emulate Bruins
The Bruins play the way the Red Wings hope to play when they have completed their rebuild. They are determined offensively and  know how to clamp down on opposing offenses.
They are now 11-1 this season when they take a lead into the third period. Blashill has talked multiple times about how he wants his team to figure out how to do that on a consistent basis.
The Bruins always keep their foot on the gas. In the third period, a 2-1 lead quickly became 3-1, then 4-1 and then 5-1. Since 2011-12, the Bruins have only lost 21 times in regulation over 294 games when they had a two-goal lead. They have only lost twice in regulation when they had a three-goal lead. That covers 234 games.
Boston also knows how to be effective physically, an attribute the Red Wings don't yet have.
"They want to bully you — that's how they are — and I didn't think we fought hard enough for ourselves," Blashill said.
Where's The Offense?
The Red Wings scored two or fewer goals in five of their last eight, and only managed two goals in their last two home games. Dylan Larkin is playing well and Tyler Bertuzzi has four goals in his past four games.
But Lucas Raymond has cooled off as a goal scorer,  mostly because opponents are paying extra attention to him. He's still making a difference as a playmaker.
Secondary story remains a problem. They need more production out of the second and third lines.  Filip Zadina and Michael Rasmussen in particular have to find the net just to get a confidence boost.
Red Wings Closer Than They Looked
This was a 2-1 game and one poor period turned it into a rout. Had the Red Wings scored one goal in the second, the third period would probably not have unfolded the way it did.
Going back to the New Year's Eve, the Red Wings played even with a strong Capitals teams. Robby Fabbri's ill-advised penalty led to the Alex Ovechkin power play goal that provided the win.
In many of the Red Wings' losses, one play, one poor period, or one mistake turned the game for the opponent. If the Red Wings can start to clean up their mistakes and find a higher level of consistency, they will be a much better team.