A Referee Video Worth Watching From Red Wings' Broadcast Tuesday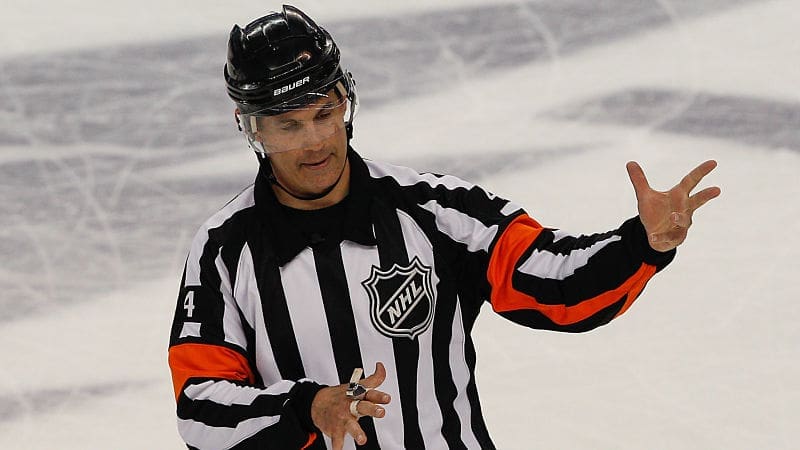 Wes McCauley is considered one of the NHL's best referees. If you watch him on the ice, you can see he has a strong rapport with players and coaches.
He's been mic'd up for games and it always produces colorful, witty content. Wes McCauley is a glib guy who knows his job. Coaches and players respect him.
But not everyone appreciates his efforts to be entertaining. His call on  last night on the fighting majors for Detroit's Givani Smith and San Jose's Jacob Middleton received mixed reviews on social media.
Some people like his effort to add some showmanship to his call. Others don't like it because they believe that a referee isn't supposed to be the show. They think referees shouldn't draw attention to themselves. They should never be part of the show.
The video is below. Where do you stand on McCauley's antics? Is it acceptable for him to add some flair to his calls? Does it matter that he is an exceptional referee?
No one does it quite like Wes McCauley. 😂 pic.twitter.com/ZVno8a99jf

— NHL (@NHL) January 5, 2022
In case you missed it, the tweet is in this story is from the NHL. That means the league finds McCauley's colorful call acceptable. That is interesting because it wasn't all that long ago that league officials frowned upon referees doing anything out of the norm while doing their jobs.
Times have changed to be sure.