Detroit Red Wings Need to Dial Up Intensity in NHL Second Half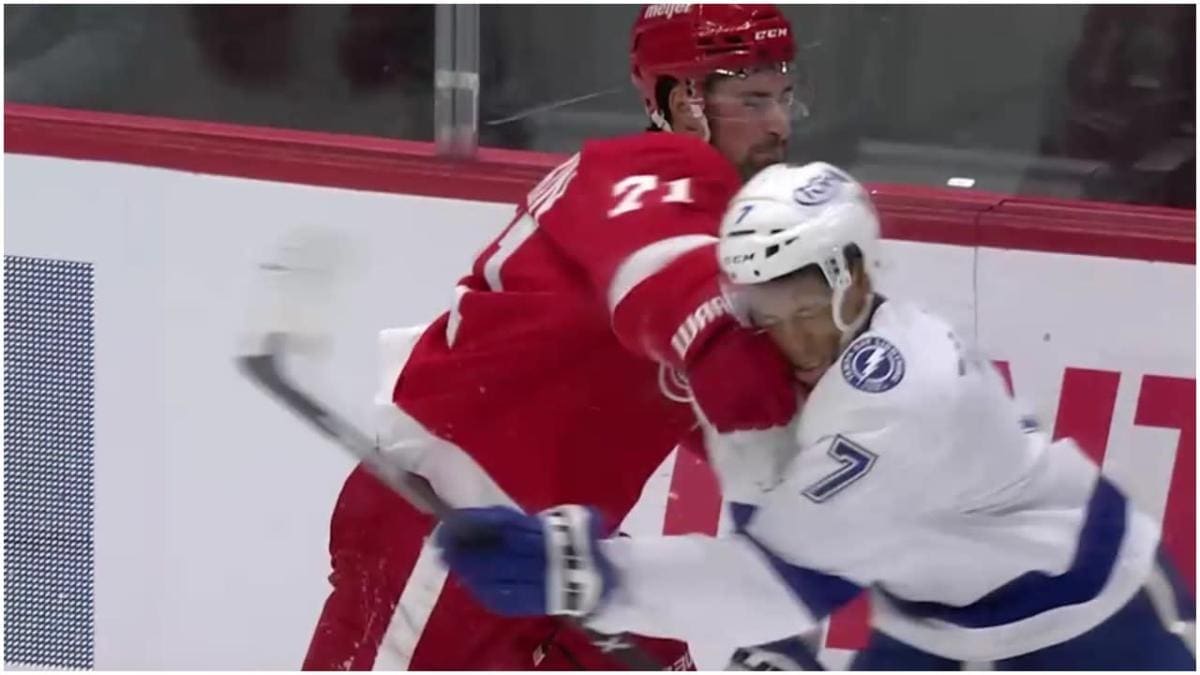 One undeniable truth about the NHL is that as the season progresses games become increasingly more intense. Physical play becomes a more important factor.
"One of the advantages we had early in the year," Detroit coach Jeff Blashill said, "is that we played games like they were playoff games."
Rookies Moritz Seider and Lucas Raymond brought youthful exuberance and talent. Dylan Larkin and Tyler Bertuzzi had a renewed vigor created by their recovery from last season's injuries. Confidence seemed high. Players were lifted by the team's improvement.  When it came to energy and excitement, the Red Wings were ahead of opponents.
But it doesn't take long in the NHL for teams to find their rhythm and appreciate their reality. This is professional hockey. The advantage the Red Wings held early evaporated and they have found themselves needing to raise their level of intensity to be able to compete.
Last Sunday, after a loss to the Bruins, Red Wings captain Dylan Larkin made an observation that drew everyone's attention.
"I really felt when it's gotten physical we've been mediocre,"  Larkin said. "We need to have better pushback when it gets physical."
Larkin asked for more "pushback" and on Tuesday his teammates responded, Givani Smith came out against the Sharks and played physical from the beginning, Michael Rasmussen had one of his best games, making himself difficult to play against.
Red Wings Need to Be Hard to Play Against
That's really what this is all about. It's not about fighting or roughing up your opponent. It's about wearing down your opponent, making it miserable for them to play against you. Finishing checks. Being all over them when they have the puck. It's driving hard to net. Forechecking relentlessly.
"Throughout the lineup we have to make sure we are making the opponent pay a hard price," Blashill said.
That will be important tonight when the Red Wings start a three-game road trip with a game against the much-improved Anaheim Ducks. The Red Wings have played poorly on the road this season. They own 4-10-1 record in away games.  A good road trip might be what they need as they prepare for the second half of the season. The Red Wings are only one point behind Boston for a playoff spot. However, the Bruins have five games in hand.
The problem is the Red Wings aren't the only team that will be looking to play with playoff urgency. Blashill said players on every team know they have "turn it up."
"(For example), Boston knows they have to win games, and they get an urgency that is closer to the (NHL) playoffs," Blashill said. "Part of that is more physical."
One possibility is general manager Steve Yzerman might consider looking in the trade market for a grittier forward or defensemen to give the Red Wings more bite. But those kind of players are in demand, and teams expecting to make the playoffs don't trade them.
The other issue is that those kind of deals are usually made by contending teams looking to become harder to play against, like the Tampa Bay Lightning did when they went out and acquired Patrick Maroon, Blake Coleman and Barclay Goodrow. The Red Wings are not far enough down the rebuild row to give up a significant asset to add a player to be a feisty presence.
For now, the Red Wings may need to create their own pushback.
Said Blashill: "We are built enough like that that we can make sure guys are making people paying a price."