No update on Dylan Larkin injury; Bertuzzi's Availability Also Unknown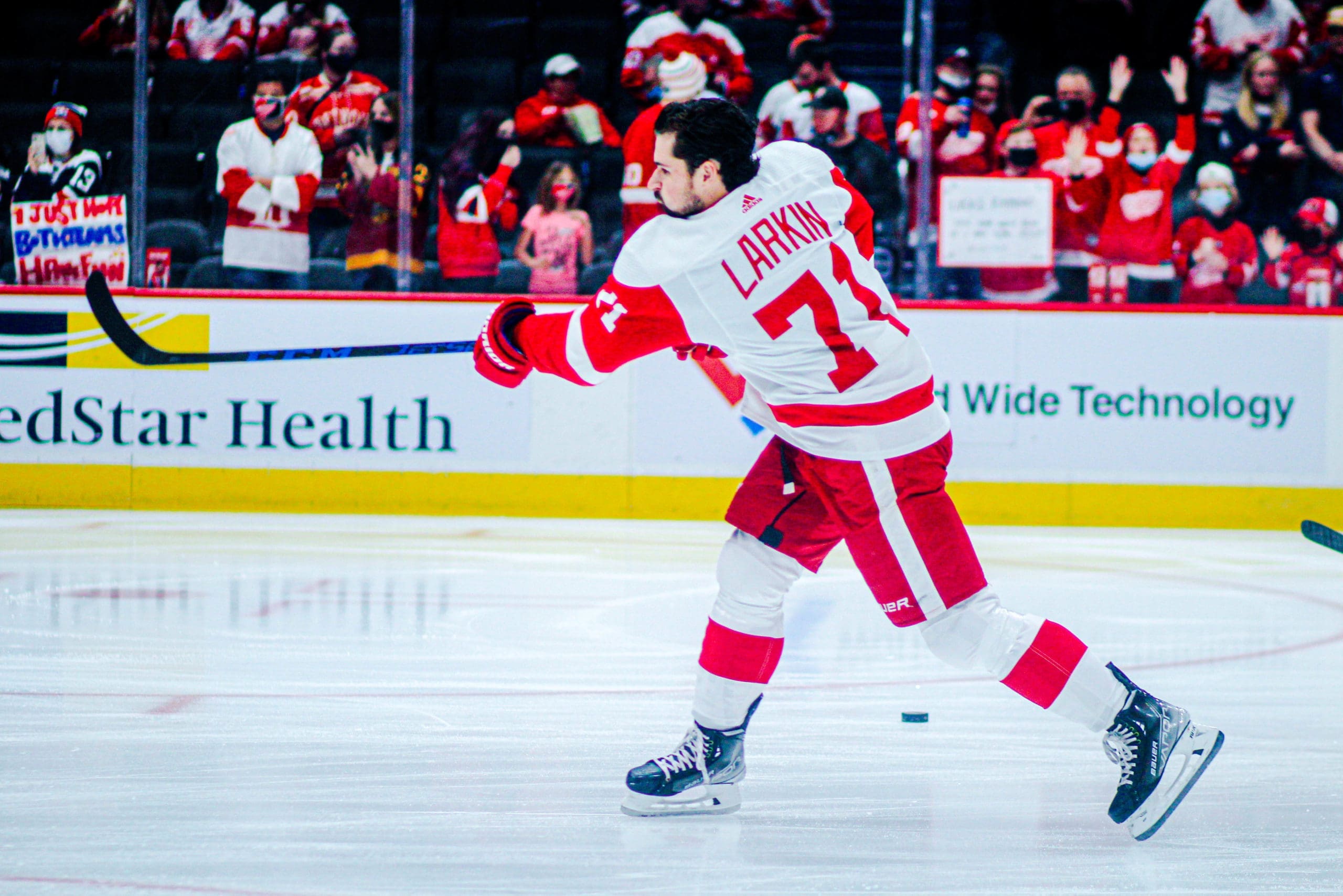 Detroit Red Wings coach Jeff Blashill remained mum on the extent of captain Dylan Larkin injury, saying he didn't have a complete prognosis.
"It's an upper-body injury," he said. "He's going through some further evaluations. When I have more, I'll give you an update. Right now, I can't say if it's day-to-day or anything greater than that. I don't know that answer. Once I have more information, I'll let you know."
Dylan Larkin left in the second period of Detroit's 4-3 shootout loss to the Anaheim Ducks. He was seen on video shaking his wrist after a play.
Blashill said he also didn't know whether Tyler Bertuzzi would be available for the Red Wings' Tuesday road game against the San Jose Sharks. Bertuzzi was cut by a skate late in the third period against the Ducks.
"I guess we'll see tomorrow," Blashill said. "I guess after the pregame skate tomorrow. He didn't skate today, so after the pregame skate tomorrow I'll have a better feel."
Raymond in Goal Slump
The uncertainty over the playing status of two top-line forwards just adds another layer of adversity for a Red Wings team that has lost nine of their last 10 road games. They have a 4-11-2 record on the road this season.
Lucas Raymond, the third member of the top line, has now gone 12 games without a goal. He does have eight assists in his past 10 games.
"I haven't seen a drop-off in his play to be honest with you," Blashill said.
Raymond played a noticeably strong game against the Ducks.
"He's had chances in multiple games in a row," Blashill said. "They just didn't go in. And that's the way it is. This is a hard league to score all the time. I think he's been a consistently good player defensively. I think he's a guy who goes out and does the right things to win a shift. Ultimately that's what you're looking for. If every player goes on the ice and they win their shift on a consistent basis – meaning you gain territory, you play in the O-zone more, you create more chances than you give up, you're gonna win a ton as a hockey team. So he's done those things. He's still continuing to contribute on the scoresheet and off the scoresheet.
"Ultimately, the goals will come."