Dylan Larkin Out Tonight with Upper Body Injury, But May Play Thursday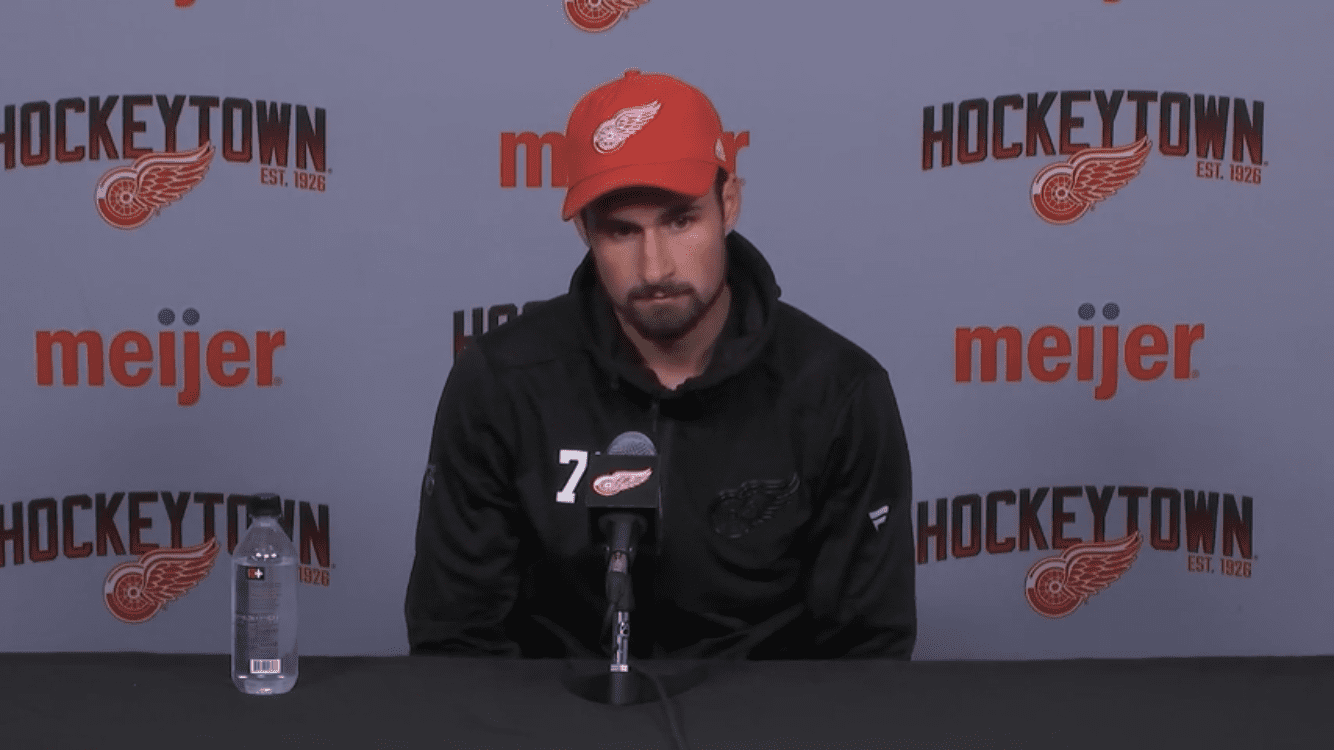 The Detroit Red Wings received good news on Dylan Larkin and Tyler Bertuzzi Tuesday. Larkin will miss tonight's game against the San Jose Sharks, but could be back in the lineup as early as Thursday.
"I never necessarily thought it was long-term, but you don't know," Blashill said. "But my thought is he could be available for Thursday, but we'll see."
Blashill said he expects "Tyler will be ready to go tonight." The Red Wings and Sharks play at 10:30 tonight on Bally Sports. The Red Wings will be home to play the Winnipeg Jets on Thursday.
A skate cut Bertuzzi on, or near, the wrist. This occurred late in the third period of a 4-3 shootout loss to the Anaheim Ducks. He fell to the ice after a faceoff and was cut accidentally before he could back on his skates.  Skate cuts are always major concerns. Bertuzzi is seen on video checking his arm. Immediately afterward he is dropping his stick and gloves and heading to the dressing room.
There's been no official confirmation of what caused Larkin's day-to-day injury, although there is a video of him inspecting his hand after an encounter with Anaheim's Jakob Silfverberg.
Fabbri Moves to Top Line
Robby Fabbri,  who can play all three forward positions, will play on the No. 1 line between Lucas Raymond and Bertuzzi.
"I think what he's done, those are not easy spots to go into," Blashill said. "Not everybody can play in those kind of top-line type minutes. What Fabbs has done in those few times has shown he can. He's done a really good job, kind of gotten in a groove of winning face-offs. (Fabbri) competes hard down low. It's ultimately his natural position. He feels comfortable with it. He can make plays for those guys. That's how we'll start the game and we'll see how the game goes."
The Red Wings are trying to end a five-game road losing streak without their leading scorer. Dylan Larkin leads the team with 16 goals and 32 points. This will be the fifth game he will miss this season: he missed three for personal reasons and sat out one game because of an NHL suspension.