Allen: Forget playoffs, Detroit Red Wings Need Draft Pick More Than Wild Card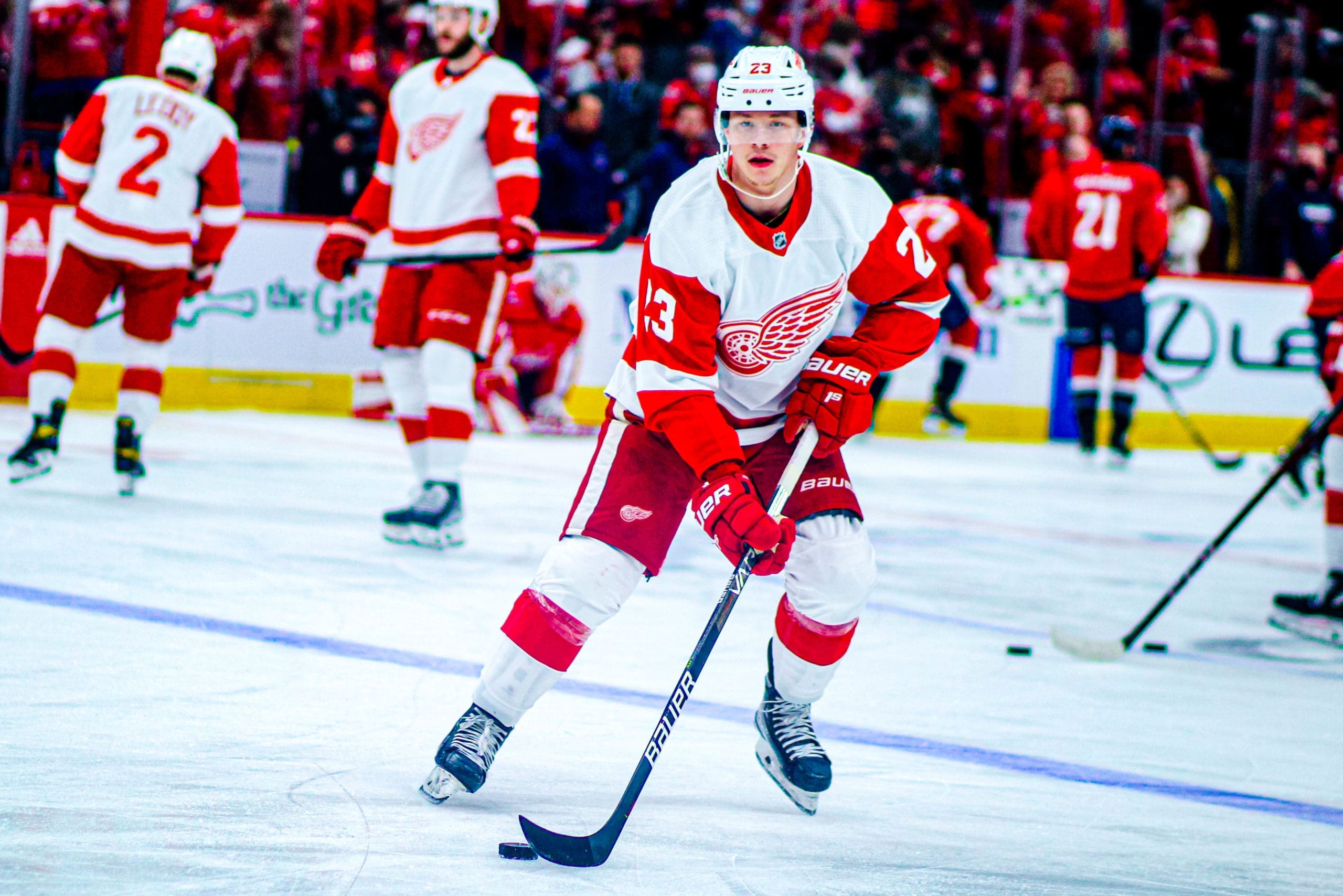 There's a truth about the Detroit Red Wings that everyone realizes and nobody wants to say aloud: the franchise would be better served if the team lost more often than they won in the second half of the season.
The reason why the Detroit fans are excited about the future is general manager Steve Yzerman and his staff have drafted Moritz Seider, Lucas Raymond and Simon Edvinsson. Each of those players were drafted with the fourth (Raymond) or the sixth pick (Seider and Edvinsson) overall. Because they've been a .500 team this season, the Red Wings are currently sitting in 22nd place in terms of winning percentage.
That place for a full season would result, barring a win in the lottery, the Red Wings drafting 10th in the 2022.
"I think the special players are in the top six of this draft," said Russ Cohen who analyzes the draft for Sirius Radio and Sportsology. "I think there is a dropoff after the second pick, the sixth pick and the 12th pick."
Yzerman's Drafting Has Been Superb
Given Yzerman's team has hit a first round home run for three consecutive years, the Red Wings could certainly land a quality prospect at No. 10.  In Seider's 2019 draft year, the Canucks drafted forward Vitali Podkolzin and he's playing for them this season. He has seven goals in 33 games and they like his potential.
The Winnipeg Jets drafted Cole Perfetti at No. 10 in 2020 and he's having an exceptional season in the American League.
But that doesn't change the reality that when a team rebuilds, the preference is to draft earlier than No. 10 in the draft.
It's certainly not too early to think about what the Red Wings' approach will be heading toward the trade deadline. Technically, the Detroit Red Wings are only three points out of a playoff spot. But the team directly ahead of them — the Boston Bruins — have five games in hand.
And if you did a straw poll among NHL teams, it would be unanimous that the Bruins are a more battle-tested and talented team than the Red Wings at this stage of their rebuild.
Yzerman was asked at the Nicklas Lidstrom-hiring press conference whether the Red Wings' slight improvement this season moved up his timeline.
"No," he said, "Nothing's really changed. To be honest with you, I don't really have a timeline. We're just trying to improve each year. We're trying to use the draft and hopefully draft well and definitely use the draft to increase our prospect pool. It's too unpredictable to tell when some of these players are going to be ready, whether it's Year One or Year Two, or three years from the draft, or even five years later. Things haven't changed."
Detroit Red Wings' Staying the Course
That's important information because we've seen teams cut rebuilds short and start acquiring veterans because they thought they could make the playoffs. Can't see Yzerman being a buyer at the trade deadline.
"We're pleased with some progress that we've made this season," Yzerman said. "We have moved in not only Lucas Raymond and Moritz Seider but Michael Rasmussen's playing a bigger role. Joe Veleno is starting to get an increased role. Filip Zadina, Filip Hronek, we're moving more young players into our lineup and we're gonna continue with that plan for the time being."
The trade deadline is March 21. Don't expect Yzerman to be a buyer.
"Depending on where were are in the standings, you gotta make some decisions," Yzerman said. "But regardless, I don't see us being really aggressive at the trade deadline. In free agency, I'll take the same approach. If there's a player that can help us and might be with us in a few years and be a contributor in a few years, we'll try to spend our money and be aggressive when we think it's appropriate. Nothing has really changed on the aspect of what we are trying to do. We're gonna stick with it and try to be patient and ultimately just try to make good decisions, whether it be short-term contracts or long-term contracts.
That's why Red Wings management won't be too upset if the team falters in the second half. The Red Wings still need more blue chip players, particularly at forward.
And you are far more likely to find a top line difference-maker at No. 6 than No. 10.