Larkin A Game-Time Decision For Red Wings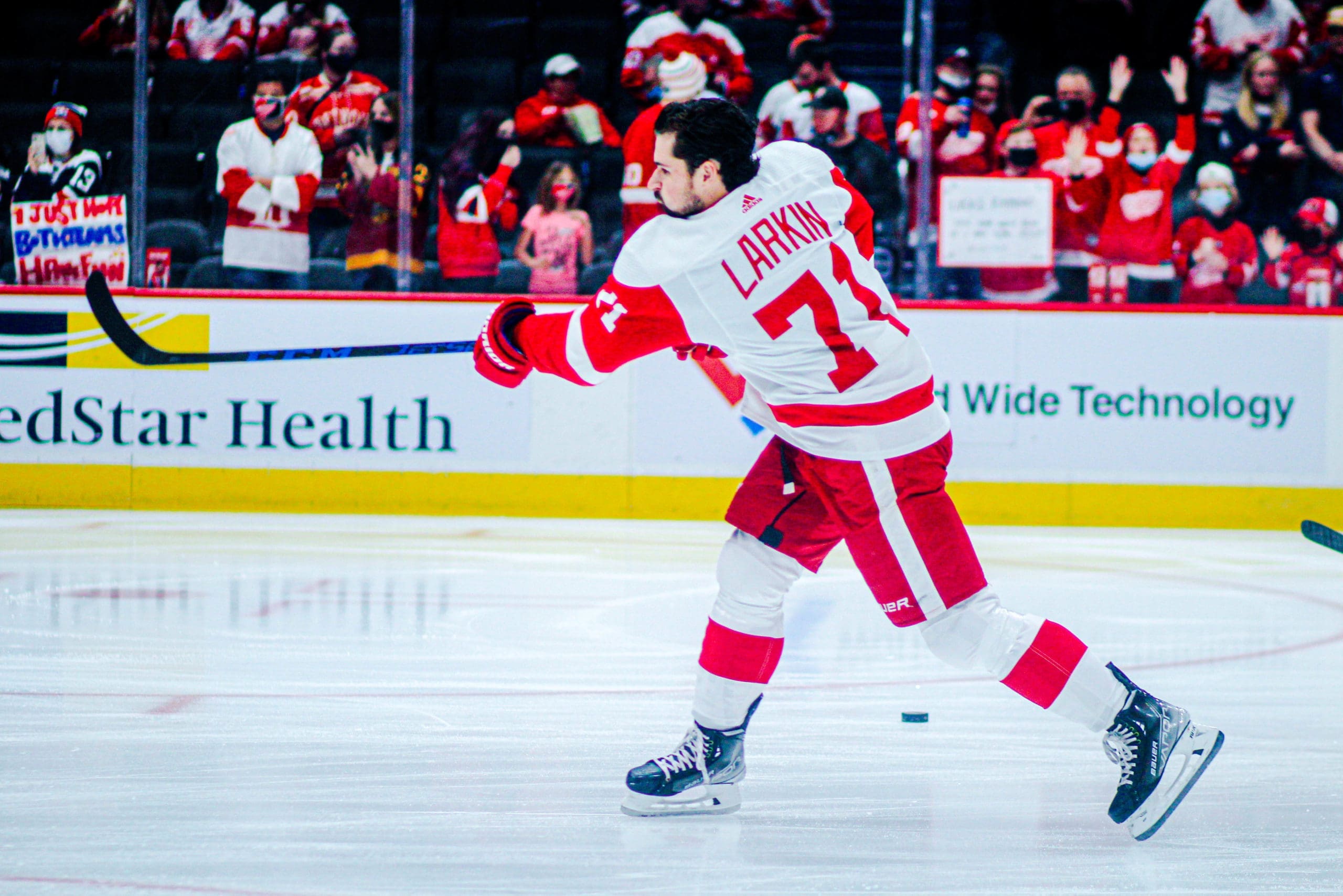 Will captain Dylan Larkin be back in the lineup for the Detroit Red Wings? Is he going to be facing the Winnipeg Jets on Thursday at Joe Louis Arena?
At this point, we just don't know.
Whether Larkin plays will be determined by him and the Red Wings coaching, training and medical staffs later today.
"I'll know more tonight," Red Wings coach Jeff Blashill said. "Those will be game-time decisions tonight so I can't say for sure."
Dylan Larkin on the ice this morning. pic.twitter.com/p6NrSGZsda

— Detroit Red Wings (@DetroitRedWings) January 13, 2022
Larkin was injured and did not return following the first period of Detroit's 4-3 shootout loss to the Anaheim Ducks on Saturday. He sat out Tuesday's 3-2 overtime setback to the Sharks in San Jose.
It's not clear when he was hurt, though Larkin was seen on video shaking his hand after a collision with Anaheim forward Jacob Silfverberg.
The Detroit captain has missed five games this season. The Wings are 2-3 without Larkin in the lineup.
Larkin took part in the morning skate Thursday. That would certainly appear to be a positive indication that he will be playing.
What Role For Rasmussen?
Larkin's status may also impact where Michael Rasmussen is slotting into the Detroit lineup. Blashill had shifted Rasmussen to the wing on the second line with Pius Suter and Robby Fabbri but was forced to be moving him back into the middle due to Larkin's absence.
"I moved him to wing just to give him a little bit of – he's really hard on himself, he wants to be a great player," Blashill explained. "He wants to be perfect every shift and sometimes when you're playing center, every mistake is magnified.
"You can make mistakes easier at wing than you can at center. So I gave him a little bit of a break there and then also just wanted to try some size with Fabbri and Suits. But ultimately when Larks went out it was a pressing need to kind of get him back to center.
"And even before that I was going to move him back. We like that 6-foot-6 frame in the middle, we like his growth in that area. We want him to still be a hard forechecker, to still be hard at the other team's net. Those are two things that he can do really well offensively while still at the center ice position.
Blashill believes that he is beginning to see growth in Rasmussen's game.
"I thought he played good the three games out there, especially the Anaheim and San Jose games I thought he played really well," Blashill said. "Before we left I thought he played well. So I think he's done a pretty good job lately."