Duffer's Dabbles: Red Wings Taking Much-Needed Break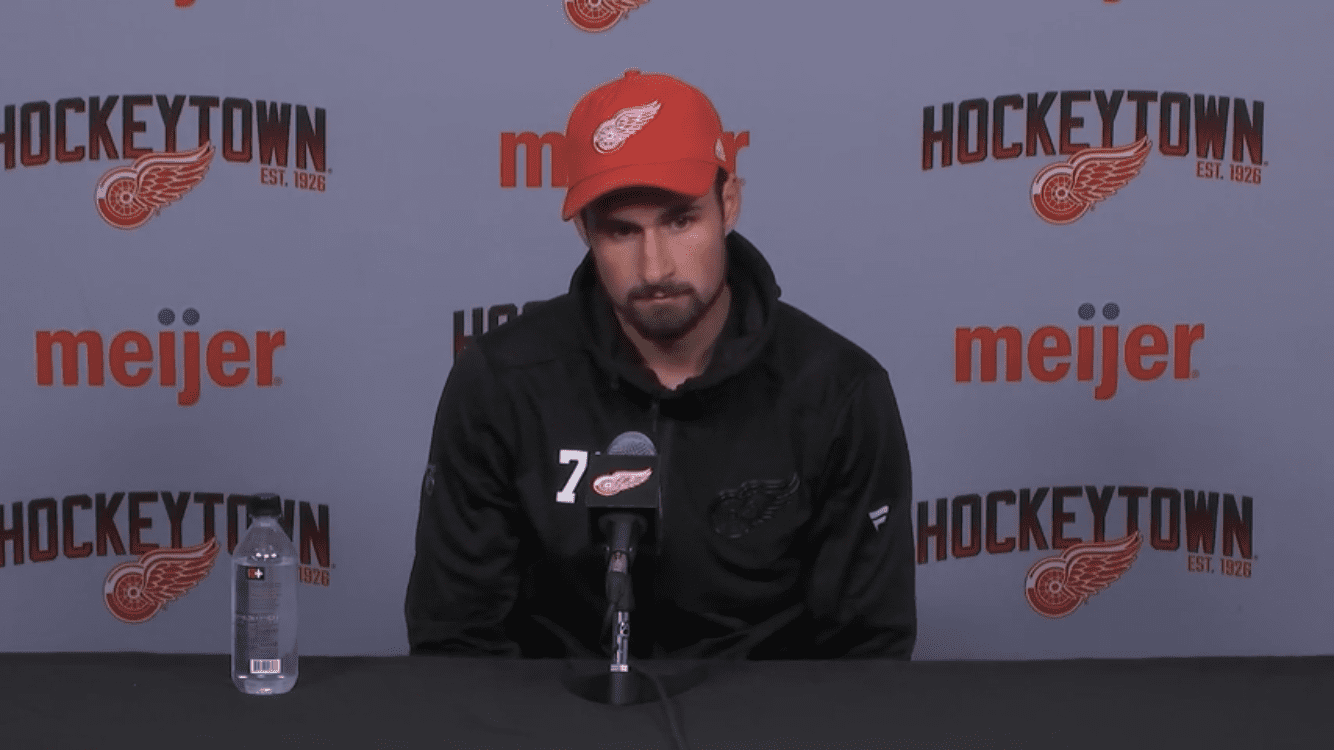 Originally, the NHL schedule was calling for the Detroit Red Wings to be in action tonight. They were to be in Philadelphia to play the Flyers. Coach Jeff Blashill couldn't be happier that they won't be doing that.
"It was a little bit of a blessing having (tonight's) game canceled," Blashill said. "It moves into a period in February where it's not super-busy. I think that's a positive and we can kind of have that balance."
Since they resumed action post-Christmas break with a 3-1 loss to the Washington Capitals, the Red Wings have been a busy bunch.
Monday afternoon's 3-2 overtime decision over the Buffalo Sabres was Detroit's ninth game in 18 days. The Flyers game is being rescheduled into some time in February. It's part of the rejigging of the NHL schedule due to COVID-19 postponements. That means the Wings get a three-day rest before playing agin.
"It has been a fast pace with games coming at us," Blashill said. "We'll have a good practice tomorrow. We'll take Wednesday off and have a good practice Thursday heading into a back-to-back. Then I think we have another day off and still a couple practice days.
"You want that balance of not going too long without playing but also having some rest and being able to work in practice."
Dallas Facing Red Wings On Friday
The Red Wings play host to the Dallas Stars on Friday. Then they travel to Nashville to face the Predators on Saturday.
Following that, the Wings don't play again unitl Jan. 26. That launches them in a slate of five games in eight days.
Captain Dylan Larkin believes it's vital that the team maximize the available rest they'll be accessing over the next two weeks.
"It can help immensely and we gotta take advantage of it and be really smart here in the next couple of days in using the rest," Larkin said. "Rest is a weapon at this time of year."
Around The NHL
Detroit: Monday's win over the Sabres was marking the first time in franchise history that Red Wings beat a team three times in OT in the same season.
Boston: The Bruins lost forward Karson Kuhlman on waivers to the Seattle Kraken.
Philadelphia: Instead of playing the Red Wings on Tuesday, the Flyers will be facing the New York Islanders and looking to end an eight-game losing skid.
Florida: The Panthers joined teammate Anthony Duclair in supporting the Tape Out Hate movement.