Five Takeaways: Detroit Red Wings Haven't Mastered Closing the Deal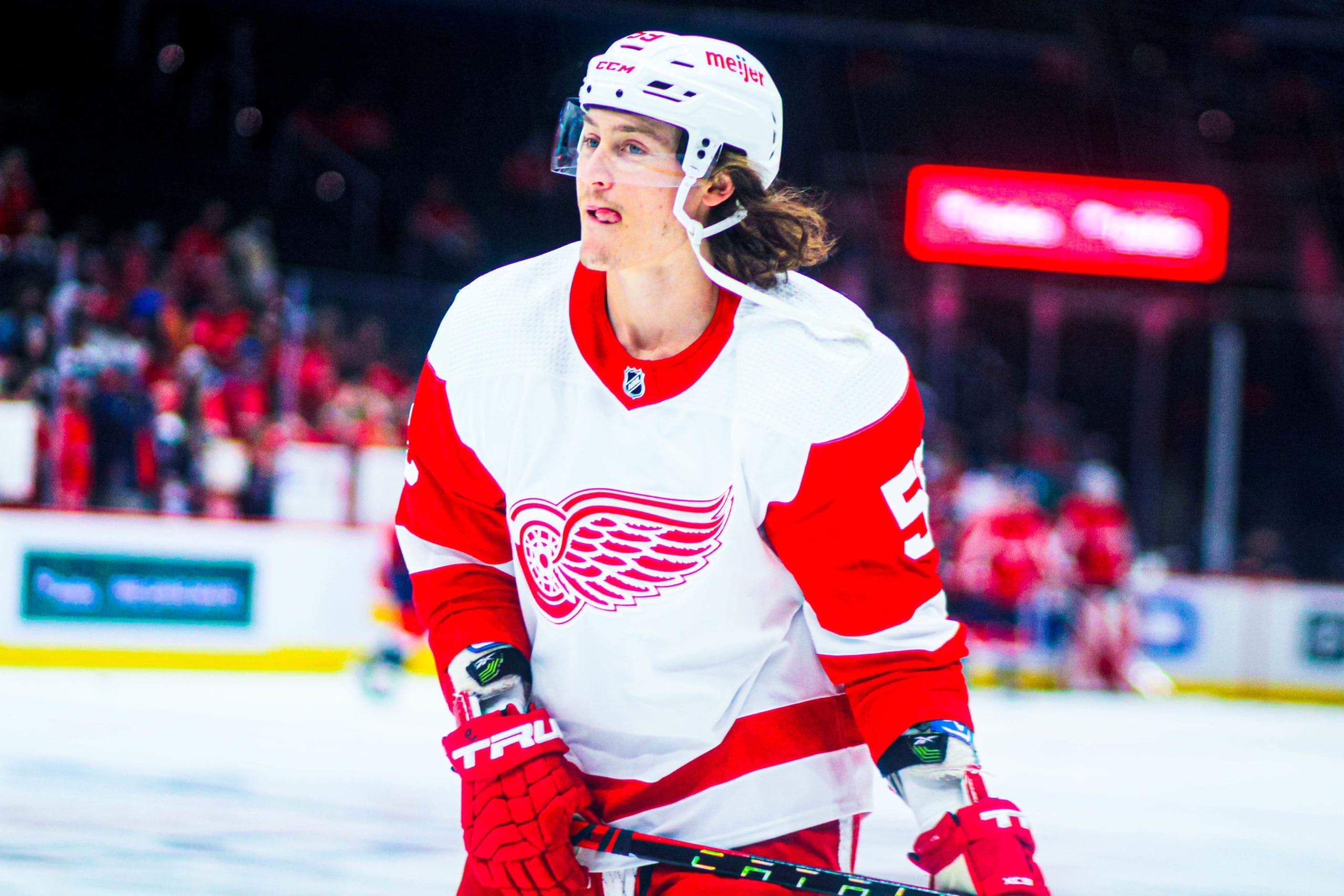 Detroit Red Wings coach Jeff Blashill says part of the process as teams develop "is finding ways to cement the game."
It's about understanding how to close out a victory. Knowing how to hold a lead when an opponent is pressing. It's about executing when the game is on the line. The Red Wings have struggled to master that aspect of the process this season. That showed again Friday when they lost a late lead and fell to the Dallas Stars 5-4 in overtime. Roope Hintz.scored the game-winner on a power play.
The Stars pulled their goalie and tied the game on Jason Robertson's tally with 1:03 left in regulation.
"We made a couple of mental mistakes in the end," Blashill said. "The third (period) I thought we actually played pretty good overall. But certainly at that point we gotta find a way to cement that thing."
Detroit Red Wings Wasted Good Efforts
Twice, the Red Wings showed spunk by scoring immediately after Dallas claimed a lead. After Dallas took a 1-0 advantage, Robby Fabbri scored 23 seconds later after a nifty feed from Bertuzzi. When Joel Kivaranta scored to give the Stars a 2-1 lead, Pius Suter answered with his ninth goal of the season to tie the game.
Dylan Larkin scored a dazzling goal on a rush to give Detroit a 3-2 lead.
The power play hasn't been the Red Wings' friend often enough this season. But Bertuzzi scored a clutch power play goal at 13:46 of the third period to give Detroit a 4-3 lead.
"We played too good not to win," Jeff Blashill said. "… We played a really good game. Got to find ways to win those games. It's part of the process that we're going through, is learning how to win. "
Not Ned's Night
By all forms of measurement, Alex Nedeljkovic has had a quality season, but he was leaky against the Stars. Dallas scored its first goal on a Ryan Suter shot that inexplicably squeezed through Nedeljkovic from a poor angle. From that point on, Nedeljkovic wasn't as stingy as he has been most of this season.
"Ned's been great for us, and he'll be the first one to tell you a couple of those he could have had." Larkin said. "That happens in a long season. We rely on him big-time but we had a great mentality that we were going to get those back."
The Detroit Red Wings have become accustomed to Nedeljkovic calmly making the big save. Didn't happen in this game.
Line Shake-up Working
Blashill's recent decision to move Tyler Bertuzzi to the second line to play with Pius Suter and Robby Fabbri continues to pay off. All three of those players scored against the Stars. Bertuzzi had a three-point game, his third consecutive multi-point game since the switch occurred.
"That Suter line has become just as dangerous as the Larkin line," Blashill said.
That line pumped nine shots on goal. "(Bertuzzi) has brought Suits and Fabbs to another level," Blashill said. "That's what good players do."
Larkin Surge Continues
Larkin went coast-to-coast to score the unassisted goal that gave Detroit a 3-2 lead. Starting in his own end, Larkin jetted up the ice and finished by flipping the puck high off Braden Holtby into the net. He beat three Stars on the play.
"There's not much about systems or planning there," Blashill said. "That's just real skill. I think Dylan's skating really well with the puck and I think that's what can be a real separator for him. He's got the puck on his stick lots and obviously he's got good ability to finish, and he's showing that.
It was Larkin's 19th goal and his fifth point in the past three games. Even with Bertuzzi moving, Larkin's line is still producing.
"(The balance) helps you for sure," Blashill said. "It helps you at home and it'll help you potentially even more on the road, because it makes for harder matchups."
They don't get much prettier than this.

Dylan Larkin's 19th of the season. 🔥 pic.twitter.com/voWBYqxLet

— Detroit Red Wings (@DetroitRedWings) January 22, 2022
Veteran team vs. Rebuilding Team
Both the Stars and Red Wings need every point they can get to get into the playoff picture. The veteran Stars, led by 37-year-old Joe Pavelski's three assists, found a way to rally for the two points. The younger Red Wings couldn't get it done when the game was on the line.
Robby Fabbri took a penalty in OT. The Stars took advantage of it with a Roope Hintz goal.
That's the process Blashill is talking about.