Chase Pearson Discovering Last Step to the NHL is the Hardest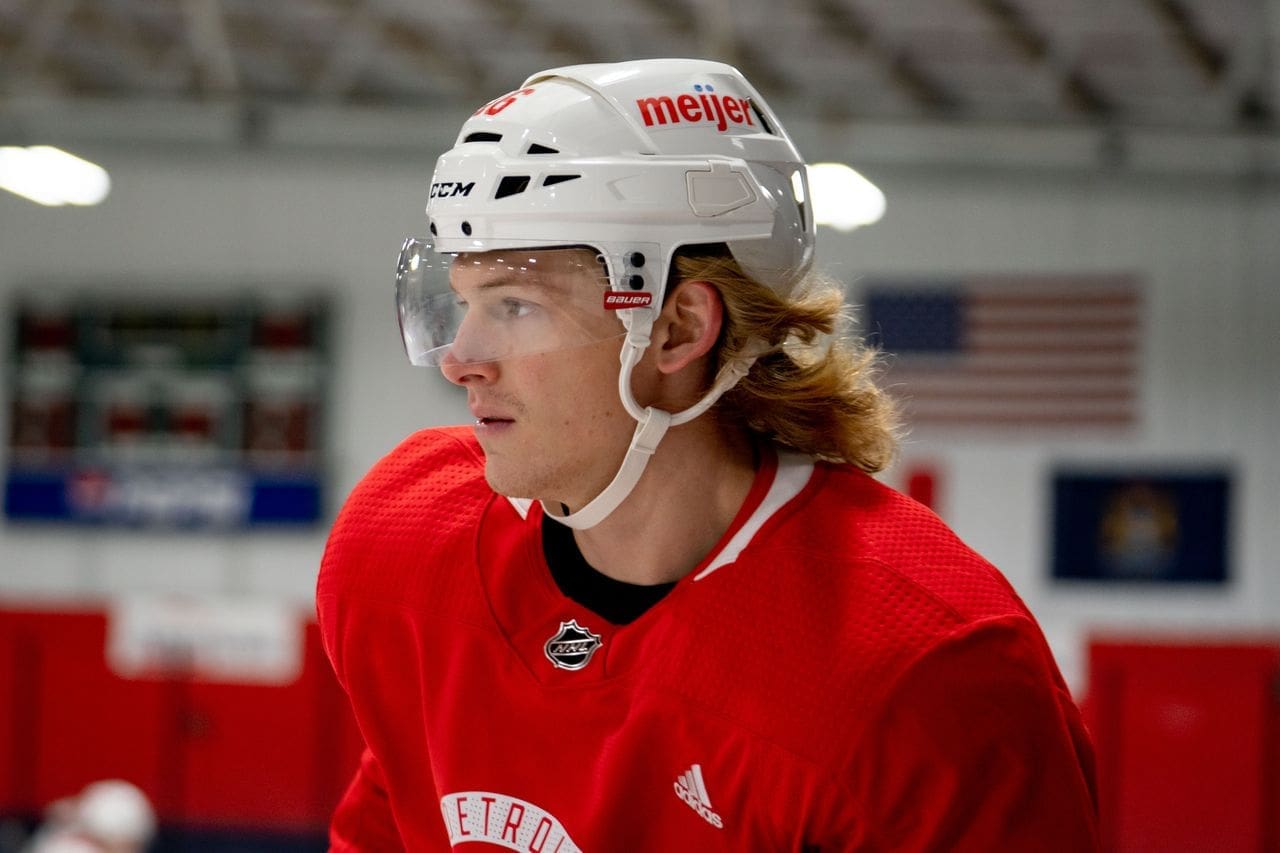 Last summer, it felt as if Chase Pearson was trending upward on the Detroit Red Wings prospect list. He was coming off a strong season for the Grand Rapids Griffins. Pearson had scored eight goals and added 14 assists for 22 points in 28 games.
The prevailing wisdom was Pearson could perhaps challenge to be the Red Wings' fourth line center in 2021-22. At the very least, he would be an early injury call-up.
But five months later, it's hard to know where Chase Pearson fits on Detroit's depth chart.
"He just hasn't been opportunistic as he was in the past year," Griffins coach Ben Simon said. "But he is still generating a ton of chances. He's reliable in all situations. Can be used on the power play and is safe on the PK. Pretty consistent on his effort. He has a ton of chances. He is just not burying those chances."
Facing Stiffer Competition
The competition for role player positions has also improved. Since Pearson had his quality season, the Red Wings traded for Mitchell Stephens and signed Carter Rowney. Stephens is the same age as Pearson and has played 66 NHL games. Rowney has played 245 games. Both Rowney and Stephens have Stanley Cup rings. Instead of earning time on a scoring line, Joe Veleno has played in the bottom six. Recently, the Red Wings claimed center Gemel Smith off waivers.
"Probably in the last 10 games, (Pearson) could have had 12 to 13 goals, and maybe has two or three," Simon said.
Pearson, 24, is in his fourth season in Grand Rapids. He faces a tougher fit to get to the Red Wings this season, and has been short on puck luck. The Red Wings certainly haven't given up on Pearson. The Red Wings like him and his attitude enough that it seems like they would give him an extended look at some point.
Pearson is the son of Scott Pearson who played 292 games for the Toronto Maple Leafs, Quebec Nordiques, Edmonton Oilers, Buffalo Sabres and New York Islanders. He scored 19 goals for the Oilers in 1993-94
"(Chase) is a physical speciman," Simon said. "He's a big kid, extremely strong and he plays the game the right way. Maybe just needs being more physically hard to play against, defending quicker, harder and heavier. Using his size to his advantage, taking pucks harder to the net. The more he does that the more offensive success he will have."