Red Wings Still Hunting for Higher Degree of Consistency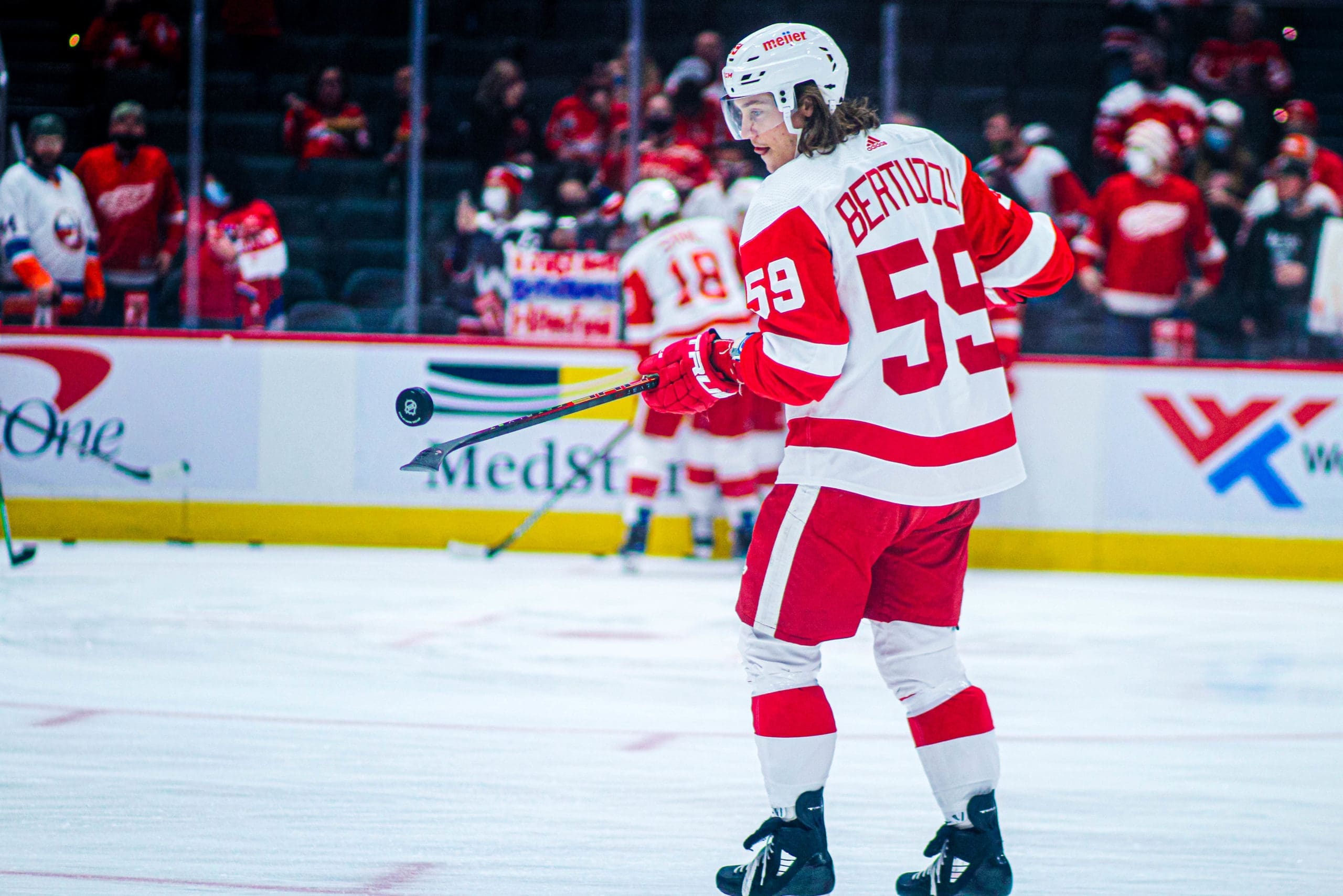 It's challenging for rebuilding NHL teams like the Red Wings to learn how to play the right way. But the real difficulty comes in learning to play the right way every day.
Consistency is the hardest level to master.
"We're far closer than we were a year ago," Detroit captain Dylan Larkin said. "As the season has gone on, we've learned a lot. We've played good hockey, had times where we didn't play good hockey and we've bounced back. You're going to go through that in a long season. Right now, with the schedule we have coming up it's important we stay focused on our game."
Wednesday's Detroit home game against the Los Angeles Kings is the fourth consecutive game against a team in a playoff position.
The Red Wings are 2-1 in the first three games, winning a 3-2 shootout against Pittsburgh, losing 7-4 to the Toronto Maple Leafs and beating the Anaheim Ducks 2-1 in overtime.
Given that the Red Wings were leading 4-2 after two periods, it can be argued that the Red Wings were playing at a quality level for 8 periods over those three games. That would suggest they are starting to replicate good performances.
That would be a good sign for them, especially if it continued for a fourth game.
Beating LA is Important
"The last three games we've really focused on ourselves and how we can influence the game," Larkin said. "That's going to be huge tomorrow against a good defensive team like L.A. we're going to have to control the puck and be smart with it. When we have opportunities to make plays, we have to make them. I think you've seen that the past three games."
Larkin is driving the improvement by having the best season of his career. He has 23 goals, which puts him in the top 10 in NHL goal scoring.
BetMGM Sportsbook
States: All States Where Legal
GET THE APP
The key now is to eliminate the defensive lapses, like the Red Wings had in the third period against the Maple Leafs.
"I think we've had a great intensity and focus for eight periods," Larkin said. "We need to maintain that. I've experienced difficult games going into a break where your mind starts to think about what's next but this is a huge game and a team that if we don't come ready they're going to embarrass us like they did in L.A. in the first period."
The Kings beat the Red Wings 4-0 in Los Angeles on Jan. 8.
BetMGM Sportsbook
States: All States Where Legal
GET THE APP
"Obviously we didn't show up in the first there for that game," Blashill said. "…Was some of the other difficult times we've been through learning lessons? They better be. If you're learning you get better and then it's worth it. If not, it's just pain and why would you just endure the pain without learning? I think our guys understand that and I think we've done a pretty good job with it."
Playing Playoff Hockey All Season
Blashill said one area the team is working on is learning how to be effective offensively and "great defensively" at the same time. That's a byproduct of consistency in the NHL.
"Most teams don't go around scoring six and seven each night to win and honestly the teams that do, lots of times they fool themselves in the regular season and they struggle in the playoffs," Blashill said. "That's not the way it is in the playoffs. We're pretty fortunate here. We've got a number of people in our front office that have won a heck of a lot of games. They'd be the first to tell you that you can't just turn it on in playoff time. "
Blashill said the Kings adjusted their style to make it more about winning,
"They find ways to grind out low-scoring wins," Blashill said. "Once we learn that that's the best way for us to have long-term success we'll be a better team."