Red Wings Wrap: Is There a Trade Market for Thomas Greiss?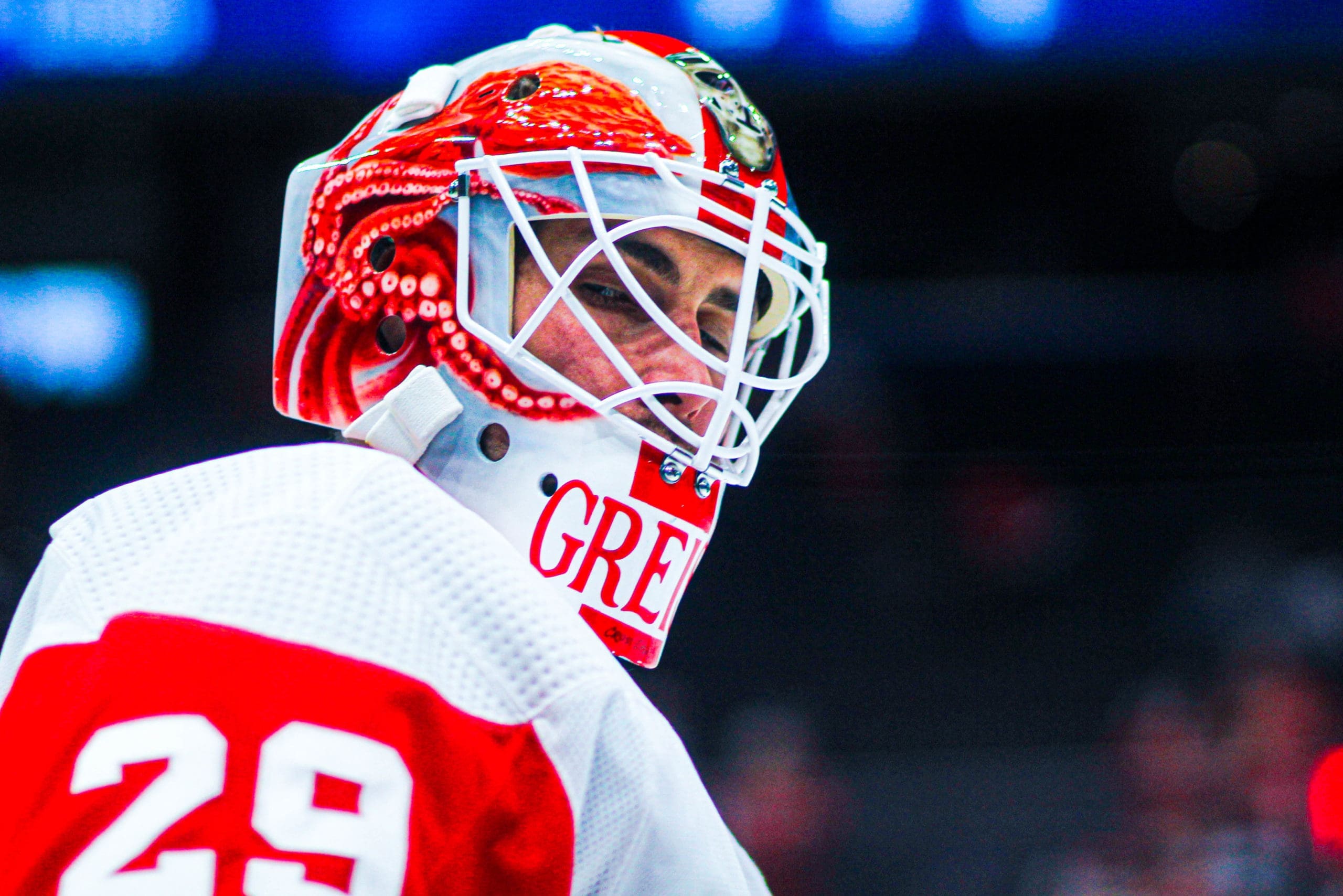 Thomas Greiss is a veteran goalie with a winning record (154-113-37) and a .913 career save percentage. He is reasonably priced ($3.6 million) on an expiring contract. At one point, it seemed as if the Detroit Red Wings might be able to move him at the trade deadline.
But that seems less likely these days because it doesn't appear many teams will be shopping for goalies.
The Washington Capitals seemed like a possibility because their goaltending this season has been sub-par. But general manager Brian MacLellan didn't sound like he liked his trade options in a Hockey Now story.
"I think is it's got to be an obvious upgrade for us for it to make sense or otherwise we go with our guys," MacLellan said. "Is this going to get us over a hump on the goaltending side? I don't know if there's that many guys that are out that are quality, you know, there might be one or two."
The "two" presumably would be Fleury and Braden Holtby (if the Stars don't think they will make the playoffs).
Darcy Kuemper's improved play has taken the Colorado Avalanche off the goalie shopper's list. The Edmonton Oilers could be chasing Marc-Andre Fleury.  Speculation has the Minnesota Wild or Boston Bruins also possibly interested in Fleury. But they aren't going to be looking at any goalie but Fleury. Some believe Fleury will just stay in Chicago.
It doesn't seem like there is enough buyers for Greiss to be moved.
In case you missed it
The Red Wings' power play has shown considerable improvement over the last 19 games.
Bob Duff believes Moritz Seider is the only logical choice for NHL Rookie of the Year.
Nothing But the Facts
Who's hot: Captain Dylan Larkin shows seven goals and 11 assists for 18 points in his 10-game point scoring streak.
Who's not:  Center Pius Suter has no points and -5 in his past five games.
Fact check: Defenseman Marc Staal is expected to play his 996th NHL in Tampa Bay Friday and his 997th game Saturday at Florida. If he plays every Detroit game, he will play his 1,000th game Saturday, March 12 at Calgary.  He launched his NHL career in 2007-08 with the New York Rangers.
Trade Talk
Boston: Jake DeBrusk's agent fueled NHL Trade rumors around his client again when he told Athletic writer Pierre Lebrun Tuesday DeBrusk has not pulled his trade request off the table. More importantly, the Bruins have given DeBrusk the right to talk to potential trade partners about whether he would sign a contract extension.
Around the NHL
Colorado: How much should Avalanche goalie Darcy Kuemper play down the stretch?
New York:  General manager Lou Lamoriello isn't throwing in the towel just yet. At least for now, the New York Islanders are not sellers at the NHL Trade Deadline.
Philadelphia:  Philadelphia Flyers center Kevin Hayes is returing to the lineup. Hockey Now's Sam Carchidi wonders if, after two offseason abdominal surgeries and another procedure in January, it would be wiser to sit out the rest of the season.
Pittsburgh: The Pittsburgh Penguins and Buffalo Sabres have been scouting each other's games ahead of the March 21 NHL Trade Deadline.
San Jose: Is Tomas Hertl really available on the NHL Trade Market? Hockey Now weighs in.
Vegas: The Golden Knights are starting to get more out of William Karlsson.