Red Wings Wrap: Sam Gagner Chances of Being Dealt, Giroux-to-Avalanche Heats up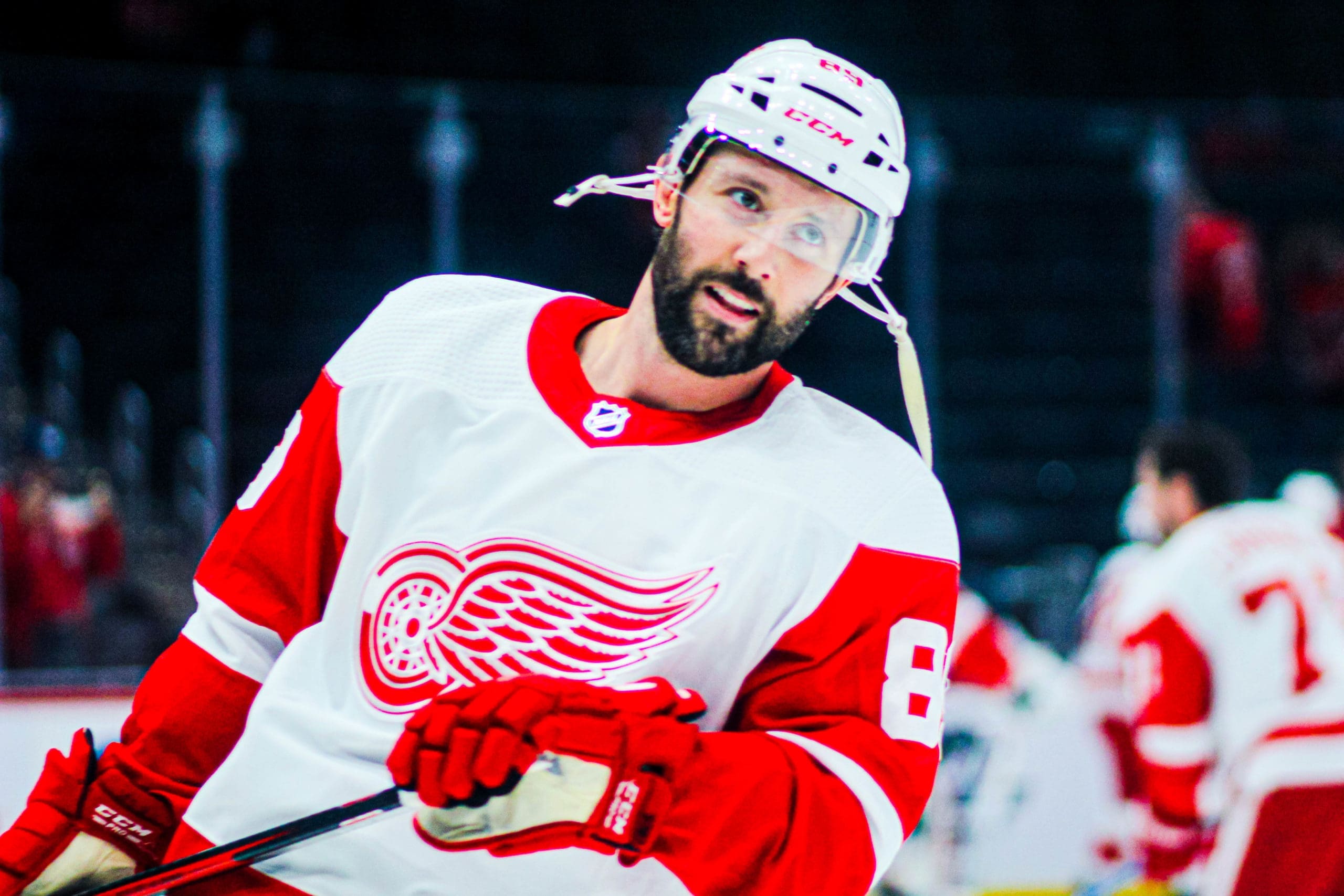 If Detroit Red Wings forward Sam Gagner is following in his father's footsteps, a trade before this season's March 21 trade deadline would get him back in step.
Sam's father, Dave, played for seven NHL teams (New York Rangers, Minnesota North Stars, Dallas Stars, Toronto Maple Leafs,  Calgary Flames, Florida Panthers and Vancouver Canucks) before retiring at age 34.  Technically, the North Stars and Dallas Stars were the same organization.  But when you change cities and team nicknames, it's a different team.
The Red Wings are Sam's sixth NHL team. He's 32. If is dealt before the trade deadline, he would match his dad's number of different NHL jerseys worn. It's probably more likely that he won't be traded — he wasn't moved last season under similar circumstances. But it could happen. He's a versatile veteran, with skill, capable of playing a variety of different roles.
Several contenders are looking for bottom six forwards, and Gagner's history, DNA and salary ($850,000) make him desirable. Don't forget that Gagner once registered eight points in an NHL game.
The Tampa Bay Lightning don't have the depth they commanded over the past two season. Gagner might actually fit under their salary cap. The Pittsburgh Penguins are looking at adding a depth forward. Perhaps the Dallas Stars, now in a playoff spot, want to improve their depth. Would the Edmonton Oilers bring back Sam Gagner for a third tour of duty?
This isn't his first trade deadline, but you never get used to them because your circumstances change.
"It's different every year," Sam Gagner said. "You're obviously in different situations team-wise, player-wise as you go through trade deadlines and you're at different points in your life with a family. There's a lot of different factors that go into it. At the end of the day, unless you have trade protection, it's normally completely out of your control. You try to just go about your business, play as hard as you can. Control what you can and kind of let the chips fall."
In Case You missed it
Mitchell Stephens is skating, but isn't close to being ready to return to the Red Wings lineup.
The Detroit Red Wings competed hard, but had nothing to show for it after a 3-1 loss to the Tampa Bay Lightning Friday.
Where Detroit defenseman Nick Leddy could end up before the NHL trade deadline.
Sensational Seider
Who's hot: Defenseman Moritz Seider owns an eight-game scoring streak. He has one goal and 11 assists during the surge. He's leading all NHL rookies in assists and composure. Seider is playing defense like a veteran.
Who's not: Defensemen Danny Dekeyser and Gus Lindstrom. They have sat the past two games after combining for -11 in two games against Colorado and Toronto. It will be interesting to see if coach Jeff Blashill uses them tonight in the second game of back-to-backs. The Red Wings' group, including the defense, played well in the 3-1 loss to Tampa Bay.
BetMGM Sportsbook
States: All States Where Legal
GET THE APP
SIGNUP BONUS
UP TO $1,000!


Up To $1000 Paid Back in Bonus Bets
BET NOW
Fact check: The Red Wings, according to naturalstattrick.com, have given up more dangerous scoring chances (566 in 55 games) than any other NHL team this season. The division rival Boston Bruins have given up the fewest (385).
Trade Talk
Philadelphia: Discussions about Philadelphia Flyers captain Claude Giroux going to Colorado seem to be heating up. The Flyers are scouting the Avalanche more intensively. Could a third team like the Montreal Canadiens join the deal to help reduce Claude Giroux's salary cap hit?
Grand Rapids Griffins
The Iowa Wild downed the Griffins 4-0 Friday night. The Griffins have been blanked seven times this season. The Griffins' best scoring opportunity came in the third period when Jonatan Berggren connected with fellow Red Wings' draft pick Donovan Sebrango to create a dangerous scoring chance. But Iowa goalie Zane McIntyre made a nifty save to thwart the effort.
Around the NHL
Boston: With Trent Frederic, Charlie Coyle and Craig Smith giving the Boston Bruins a dependable two-way third line, GM Don Sweeney might be focused solely on a top four defenseman at the NHL trade deadline.
Florida: The Florida Panthers see tonight's game against Detroit as a battle of top rookies.
New York:  Presuming the New York Islanders decide to become sellers, who should GM Lou Lamoriello deal?
Montreal: The trade value of Montreal Canadiens defenseman Jeff Petry  has improved. But the Habs could wait until the offseason if they decide to trade him. Petry is the son of former Detroit Tigers players and current broadcaster Dan Petry.
Pittsburgh: Vancouver Canucks center J.T. Miller said NHL trade speculation about him is "BS".
Vancouver: The Vancouver Canucks are a factor in the Western Conference playoff race. That means they have a decision to make: Are they sellers or buyers before the NHL Trade Deadline?