What's Next for Detroit Red Wings' Waived Defenseman Danny DeKeyser?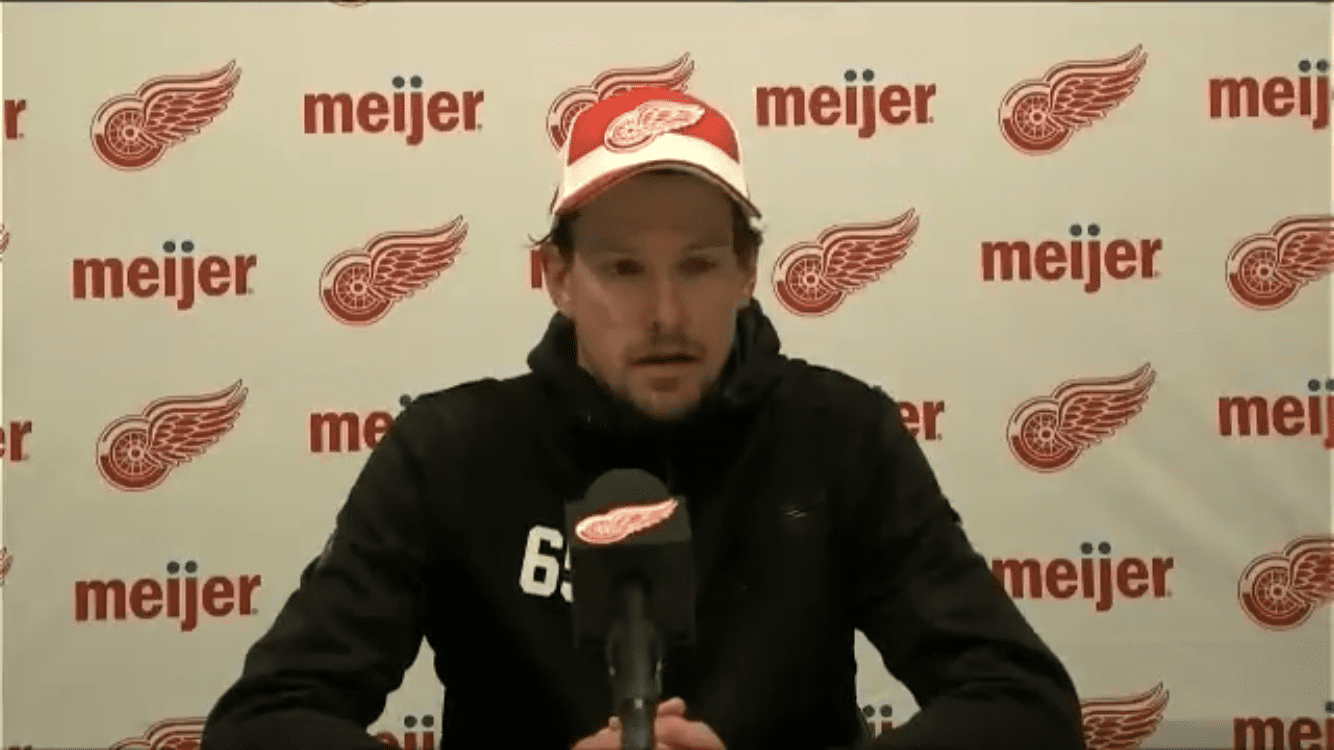 Ten-year NHL defenseman Danny DeKeyser cleared waivers Tuesday and was immediately placed on the NHL's injured reserve.
"Danny has been an excellent pro here. He's done an excellent job for the Detroit Red Wings over a long period time," Detroit coach Jeff Blashill said. "Very probably underrated, even with our fanbase and the impact he's had here from when he first got here out of Western Michigan."
DeKeyser injured his back in October of the 2019-20 season and opted for a surgical repair two months later. He never fully recovered his leg strength, which has undermanned his mobility for two seasons. DeKeyser turned 32 Monday on the day the Red Wings waived him.
The Red Wings used DeKeyser's roster spot to activate  forward Jakub Vrana who will make his season debut tonight against Arizona.
"He's worked extraordinarily hard to get his back back to a spot to where he can play to a level where he was prior to that,"  Blashill said of DeKeyser. "He's in the weight room longer than anybody, before and after. I've got the utmost respect for Danny as a person, as a player. Unfortunately, he had major surgery that has affected him."
Danny DeKeyser was waived twice last season and never went to the American Hockey League. He ended up coming back to play for the Red Wings down the stretch in 2021-22. Coming into the season, Blashill projected him playing in his top four.  But DeKeyser struggled this season. Just recently, Blashill sat him after he went -6 over two games against Colorado and Toronto.
Juolevi Makes DeKeyser Odd-man Out
When the Red Wings claimed Olli Juolevi on waivers from the Florida Panthers, they had nine defensemen. DeKeyser's struggles made him the logical odd man out.
"He's still at times been an effective player for us," Blashill said. "Ultimately, we're in a business where you got to make hard business decisions and that one was made."
SIGNUP BONUS
UP TO $250


BONUS MONEY
BET NOW
It's possible he could return to the Red Wings' lineup. The NHL trade deadline is coming up, and the Red Wings could move multiple defensemen. Nick Leddy seems likely to go, although he hasn't had a strong season. Marc Staal is another possibility. If the Red Wings run into multiple injuries, DeKeyser could end up back on the roster.
DeKeyser won't be a Red Wing beyond this season. His contract expires this summer. He has played 503 games with the Red Wings and his career plus-minus is zero.