Red Wings Wrap: 45 Goals Against in 8 Games — Now What Happens?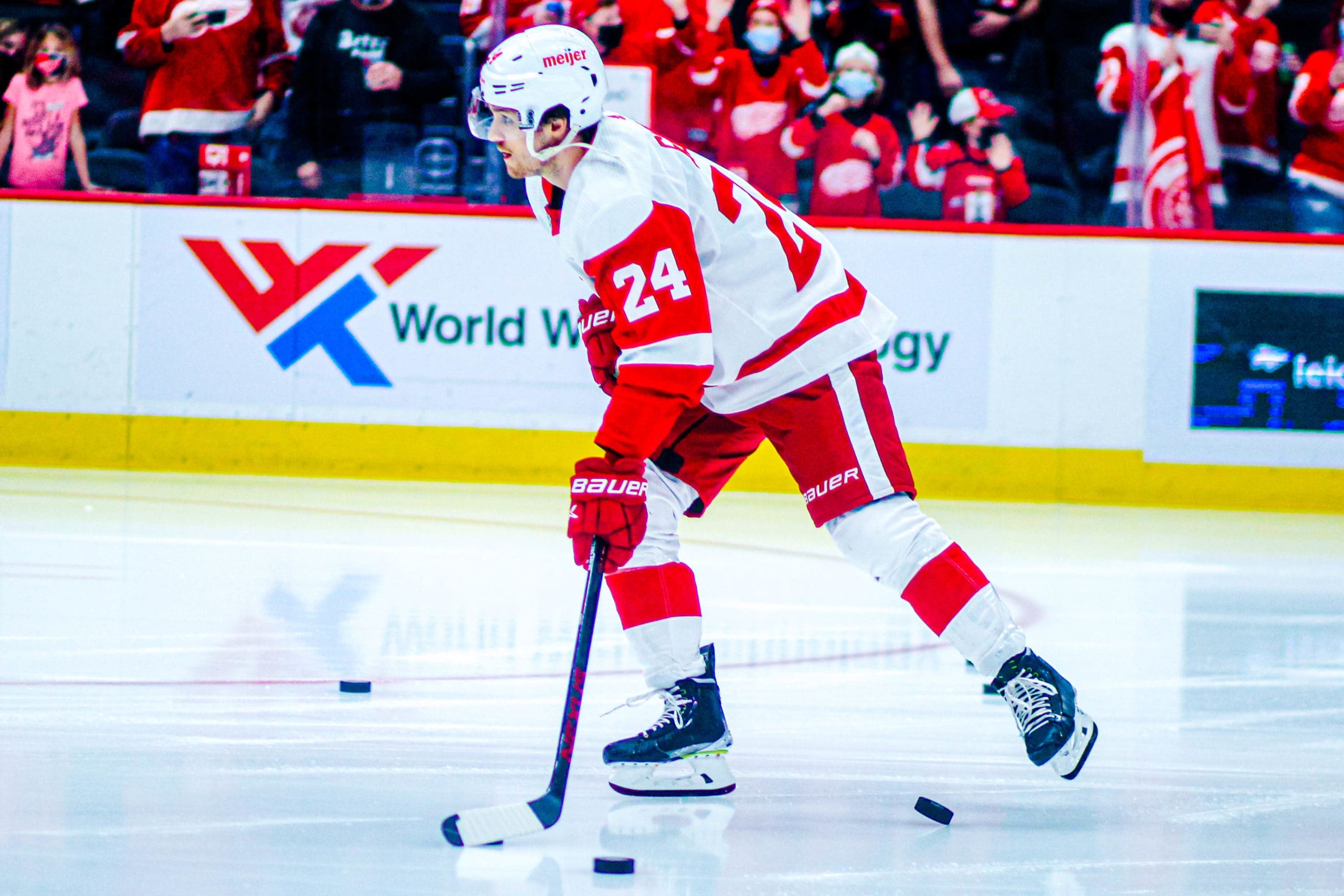 Embarrassing losses. Defensive struggles growing worse by the game. Players repeating the same mistakes. That's often a NHL formula for a coach firing. Is that what Red Wings GM Steve Yzerman is thinking?
A number of fans on social media were calling for Jeff Blashill's dismissal again last night. That has been a constant theme this season, especially when the team seems non-responsive as it did Monday night in a 9-2 loss to the Arizona Coyotes. This the same Arizona team that is in 31st place in a 32-game league. Remember, the Coyotes started the season at 0-10-1.
All we know for sure is Yzerman doesn't make moves based on fan balloting. My guess: Yzerman has planned to review Blashill's performance at the end of the season and that hasn't changed. He may be as frustrated as fans are with how the team is performing, but he is likely still thinking long-term. Let's not forget the Red Wings are 17 points behind the Washington Capitals in the playoff race.
Yzerman said when it took over from Ken Holland that this rebuild wasn't going to happen overnight. Yzerman has had three drafts and hit home runs — actually grand slams — with all three first-round picks.
It would be a surprise if Simon Edvinsson isn't playing on Detroit's defense next season. Jonatan Berggren will likely be on the team next season. From everything I've heard in the NHL trade market, Yzerman has been looking for a proven two-way defensemen to help tidy up the team's defensive play next season. He's looking now, but he may not find that guy until the offseason. Also hearing that Yzerman will look at available second line centers this summer.
But other thing we know is that not everyone will be back next season. Yzerman undoubtedly has taken notes during this period when the Red Wings have given up 5.65 goals per game. This team will look different next season, and not just on defense. Sure of that.
In Case You Missed it
Defenseman Danny Dekeyser went on injured reserve, not to Grand Rapids, after he cleared waivers.
Jakub Vrana scored in his first game back after shoulder surgery.
Why Olli Juolevi was a no-risk pick-up for the Red Wings
Hot/Not List
Who's hot: Dylan Larkin owns an 11-straight games scoring streak inside Little Caesars Arena (6-12-18
in 11 GP) dating back to Jan. 15 vs. Buffalo. It marks the longest point streak by a Red Wings player on home ice since the 2007-08 season, when Tomas Holmstrom (12 GP) and Henrik Zetterberg (11 GP) were hot at Joe Louis Arena.
Who's not: Center Pius Suter has no points in eight games and is -8 during his slump.
Fact Check: The Red Wings' team save percentage is .898. That ranks 29th, only ahead ahead of Montreal,  New Jersey and Seattle.
Trade talk:
Vegas; Vegas: Will the Vegas Golden Knights trade forward Evgenii Dadonov?
Montreal: Does it make sense for the Montreal Canadiens to trade Jonathan Drouin before he has a legit chance to play under new interim head coach Martin St. Louis?
Around the NHL
Florida: Special teams key for Florida Panthers in win against the Pittsburgh Penguins. That's four in a row for the Panthers.
Washington: The Washington Capitals finally condemned the Russian invasion of Ukraine.