Five Takeaways: Lightning Strike with OT Winner to Beat Red Wings 2-1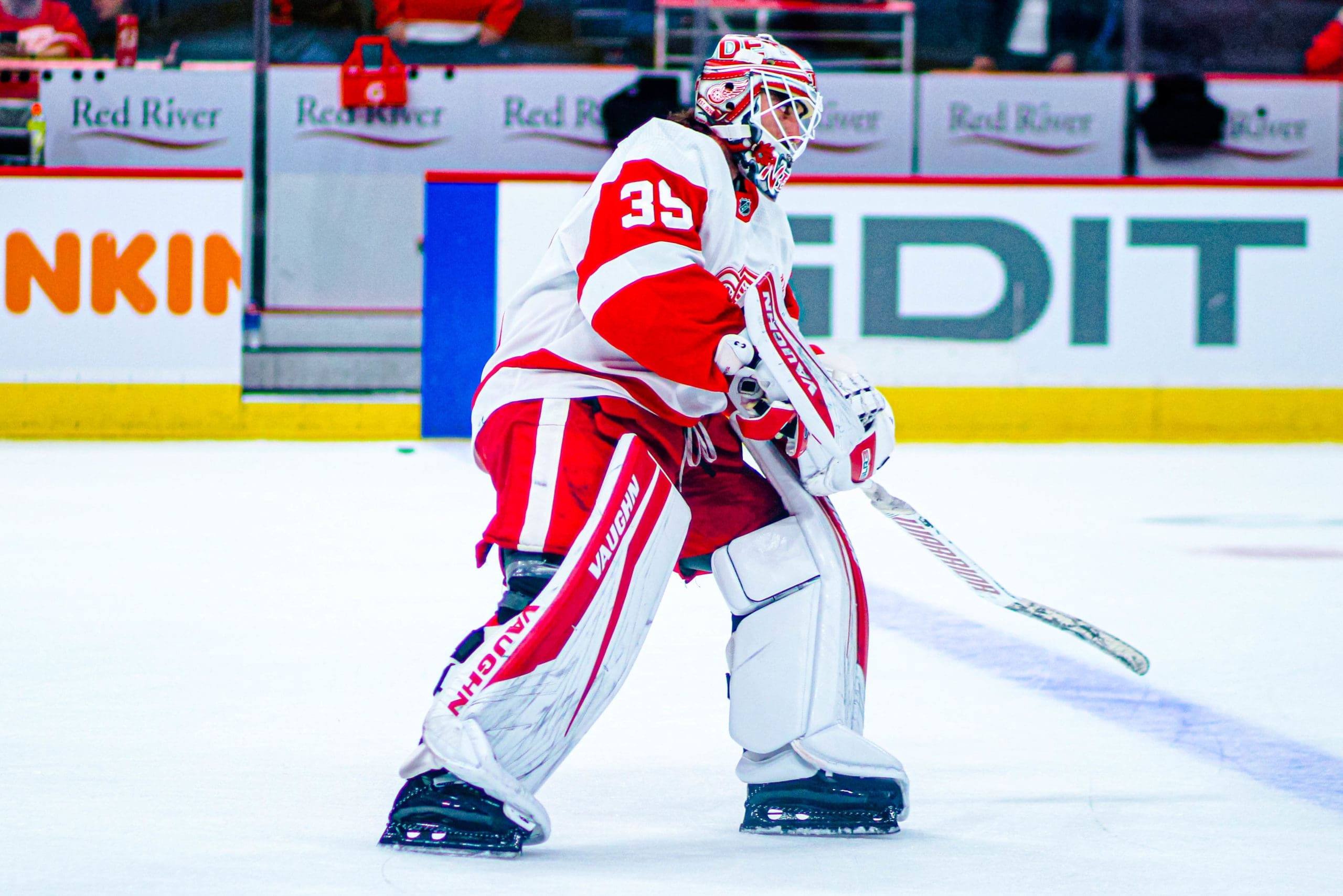 The Detroit Red Wings played the Tampa Bay Lightning close through overtime but couldn't put them away, falling 2-1. Detroit was buoyed by another sharp performance from Alex Nedeljkovic, who stopped 34 of 36 shots. The Lightning kept the Red Wings scoring chances at bay and though they kept up, it wasn't enough to steal a victory.
Regardless, playing Tampa tight wasn't something the Red Wings were going to revel in.
"We lost 2-1 in overtime," Nedeljkovic said.  "Doesn't matter if it's against these guys or against the last place team. Right now it doesn't matter who we play, we want to win."
Line Shuffle Leads to First Period Energy
It jarred some Red Wings fans that Filip Zadina was on the fourth line while Adam Erne was on the second. But the shifting did some good in the first as the Red Wings earned some excellent scoring chances. The Red Wings were able to draw a couple penalties as well.
Erne would later earn an assist on Sundqvist's goal in the third period.
Power Play Goes 0/5
Credit Tampa Bay's penalty kill, which kept the Red Wings on the outside, and forced them to take shots that were blocked or not in high danger chances. The Red Wings would have a a slight window to make a play before Tampa would slam it shut, whether it was a shooting or passing lane.
Lucas Raymond was robbed on a point blank chance by Elliot, one of the Red Wings' finest opportunities of the afternoon.
"I didn't think we attacked well enough there," Blashill said of the power play. "As I said, certainly they did a good job on their kill but I thought we made it easy on them."
Seider Simply Stupendous
Moritz Seider continues to rack up new feats with the latest being a four minute shift. A physically exhausted Seider was haunched over after an icing kept him on the ice at the 3:54 mark of his shift. He would end up on the ice for another 13 seconds, but it was another testament to Seider's skill and will.
"He's a special player," Nedeljkovic said about Seider. "Not everyone can play a four minute shift and have something good happen on it or create something out of it."
Seider spearheaded the scoring play on the goal, drawing three Lightning players before chipping the puck up to Erne who was just over the Red Wings blue line waiting.  Erne sent it to Pius Suter, who was chased through the neutral zone and into the Lightning zone. He twirled and found Sundqvist, who rocketed a shot that squeaked through Brian Elliott, giving Detroit a 1-0 lead.
Walman has Another Good Showing
Jake Walman played his third game with Detroit since being acquired and had a couple strong plays that disrupted scoring chances. Both Nedeljkovic and Blashill commended Walman's play.
"I think Jake's had three games with us now and I think he's played well," Blashill said.  "He skates well. He's able to both break us out and kind of be a defensive weapon in terms of his skating. He shoots the puck well and I think overall he's made pretty good sound decisions. So overall I think he's played well so far."
Nedeljkovic said something simliar, saying both Sundqvist and Walman are working hard.
"Walman has played some big minutes," Nedeljkovic said.  "He's been able to create a little bit of offense with his shot."
Oskar Sundqvist breaks the scoreless tie with his second goal in as many games since being acquired! It's a 1-0 @DetroitRedWings lead! #LGRW pic.twitter.com/cZShOa6j0v

— Bally Sports Detroit (@BallySportsDET) March 26, 2022
Red Wings Need to Learn How to Close Games Out
There are no illusions that the Red Wings will make the playoffs, sitting 22 points out of the final spot. Though they'd hung in through January and early February, the contenders have locked up their respective spots for the playoffs. Regardless, Nedeljkovic said the only way they get to the playoffs down the road is by winning games like these.
"There's no moral victories at this point, there's no measuring stick," Nedeljkovic said. "We're not in a playoff spot. We need to be in a playoff spot. Losing isn't going to get us there. We got to find a way to win games."