Five Takeaways: Larkin Nets 30th, Ned Has 47 Saves, Red Wings Win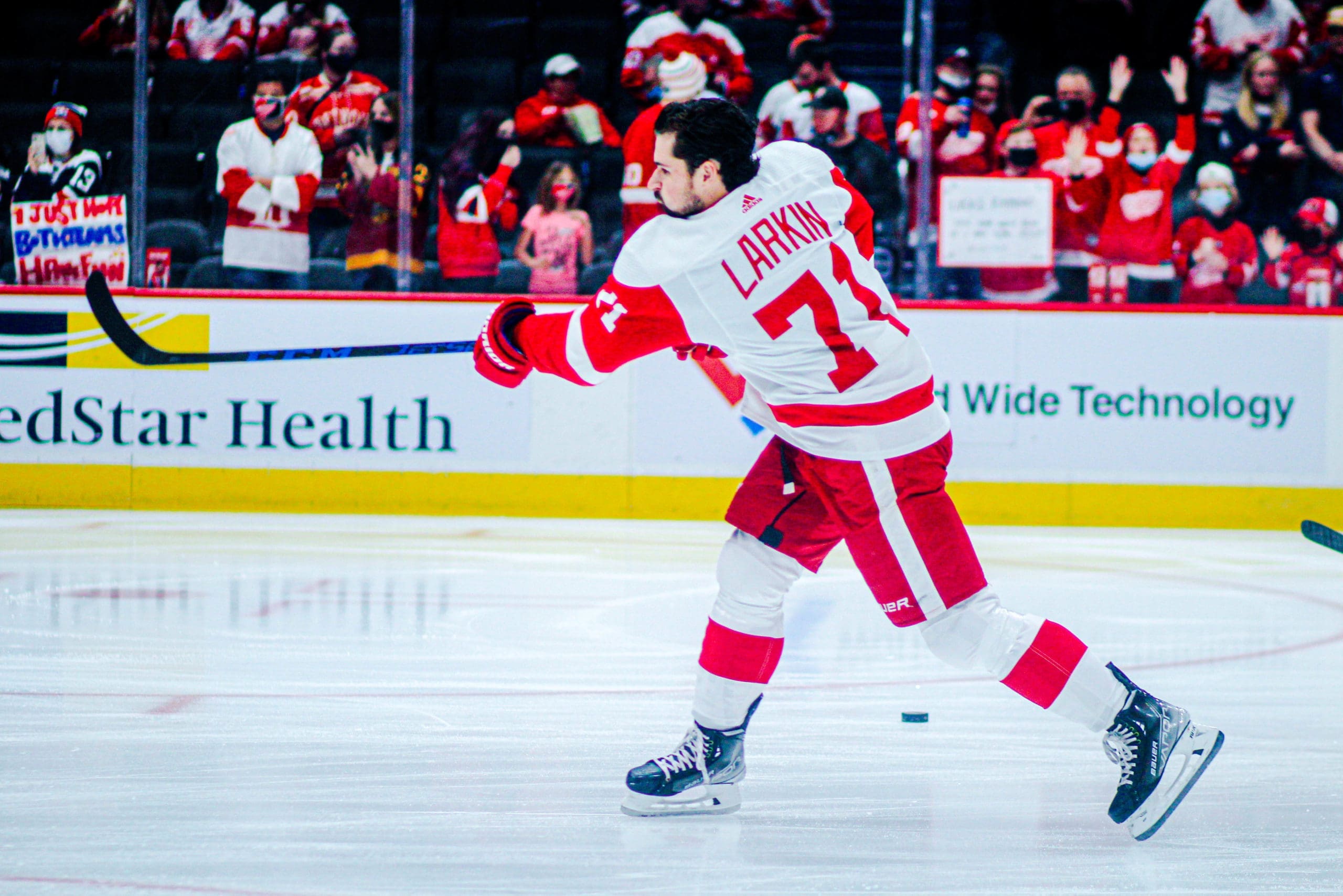 The Boston Bruins are an Atlantic Division rival for the Detroit Red Wings. For a while, earlier in the season, the Red Wings seemed to be chasing them for a playoff spot.
Without question, the rebuilding Red Wings must use the Bruins as a measuring stick. And The Red Wings measured up to them Tuesday when they rallied from a 2-0 deficit to win 5-3 in a chippy game. The win halted Detroit's six-game losing streak.
"I thought our penalty kill gave us a jump, a little bit in the second, killing those penalties gave up a little bit of momentum," Detroit coach Jeff Blashill said. "That's a big key. It was important we have that mental toughness. Things are going to go good, things are going to go bad. You got to stay with it."
BetMGM Sportsbook
States: All States Where Legal
GET THE APP
SIGNUP BONUS
UP TO $1,000!


Up To $1000 Paid Back in Bonus Bets
BET NOW
Meaningful Win
Beating the Bruins isn't going to change the reality that the Red Wings are still far from being a contender. But this was the kind of win the Red Wings could use for a launching pad.
They had pushback. Fire and passion. Exceptional goaltending. Balanced scoring. Timely goals. Dedicated defensive play. They killed off four Boston power plays. This was one of Detroit's better efforts in a while.
"That's the energy and the passion we gotta play with," Detroit captain Dylan Larkin said. "It hadn't been there. It's hard to find yourself in a rut but certain guys and almost everyone had some jump, had some life, made plays and finished plays. It was really good to see tonight."
Net 30
It was fitting that Dylan Larkin's 30th goal of the season be a meaningful tally. Larkin scored with 40 seconds left in the first period to cut the Bruins' lead to 2-1.
This has been an ugly season for the Red Wings, but Larkin's leadership and all-around consistency has been impressive.
"He's had a good year for sure," Blashill said. "He's skated really good offensively with the puck. Alex Tanguay has helped him with that a little bit, talked to him about some things. I think it's helped getting Larks back attacking with that puck, skating with the puck, it's one of his best strengths, not his best but one of his best. It's led to lots of opportunities and he can score. He's been an offensive driver for us all season and we're going to need him to continue that over the last stretch of games."
A Ras Bury
Michael Rasmussen's decision to embrace his third line center role has been a major plus for the Detroit organization's big picture. Steve Yzerman and Co. believe he can develop into a major force in that role. His checking has improved and he's been more physical. That doesn't mean he can't contribute as a scorer.
He scored an important goal in the second period to tie the game 2-2. He scored it by being a net-front presence and sweeping in a loose puck. It was his 11th goal of the season and his third in the past four games. Rasmussen also has 15 hits in those four games.
The Red Wings believe Rasmussen can still score 15+ goals per season in that third-line center role, maybe more if they build in power play time for him as the net-front presence.
"You're seeing it now where pucks are starting to go in," Larkin said about Rasmussen. "He's hard around the net. He's a thorn in the side of key players on the other team every night. It's really encouraging to see the way he plays. He's really driving the bus for us right now."
Ned's Night
The Red Wings played hard against the Bruins. But goalie Alex Nedeljkovic still had to make 47 saves. It was important because he had surrendered 16 goals in his three outings before this one.
"I thought he definitely got into a groove where he felt really good about it," Blashill said. "It felt like the puck wasn't going to go in. That's when you know your goalie is on top of his game. It felt like he was definitely on top of his game."
V and Z
The Red Wings like the idea of Jakub Vrana and Filip Zadina playing on the same line,  but only if they commit to playing stronger defense in their end.
Each of them scored against the Bruins. Vrana used his quick release to tuck a shot high into the net over goalie Jeremy Swayman's shoulder. He also set-up Zadina's goal with a nice cross-ice feed. Zadina fired it home as soon as it hit his stick. It was a handsome goal. The two of them look like they can conjure magic together.
"Vrana's got an elite, elite ability to score," Blashill said. "I think his all-around game is still something that has to continue to get better. Him and I have had lots of conversations, and I think it will get better."