Red Wings Getting Stephens Back To Face Blue Jackets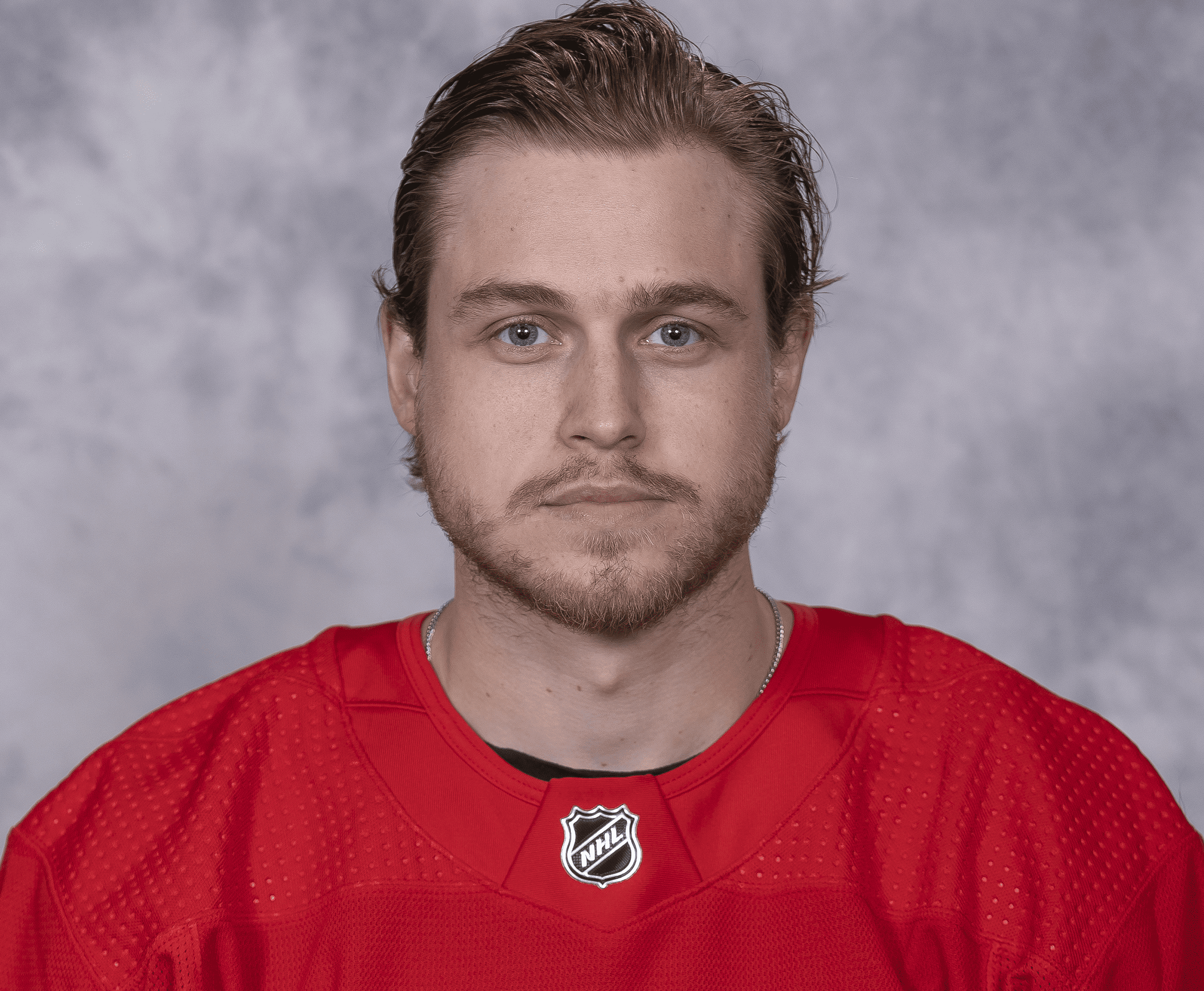 You could say that Detroit Red Wings center Mitchell Stephens has come full circle. The first game of his 55-game absence due to a lower-body injury was on Nov. 15 at Columbus.
Saturday, as the Red Wings are playing host to the Blue Jackets, they are pencilling in Stephens to suit up.
"It's been a long road of recovery and rehab but I'm excited to join the guys and get out there," said Stephens, who suffered his injury in a Nov. 13 win over the Montreal Canadiens.
"For me being out so long I want to come in and give a little extra spark for the last 10-11 games of the season. I've watched for a long time. I'm excited to get back out there."
Acquiring Stephens from the two-time Stanley Cup champion Tampa Bay Lightning in the summer, the Red Wings envisioned him centering their fourth line and working as a key penalty killer. Indeed, Stephens was leading the team in shorthanded time on ice prior to suffering his injury.
UPDATE: The Detroit #RedWings today acquired center Mitchell Stephens from the Tampa Bay Lightning in exchange for Detroit's 6th round pick in the 2022 NHL entry draft. pic.twitter.com/m0SSZvwwzV

— Detroit Red Wings (@DetroitRedWings) July 30, 2021
"He's a natural centerman and we're gonna play him at center," Red Wings coach Jeff Blashill said. |He can win faceoffs on the right side. But we just gotta let him work his way into the games and see if he can use these 11 games to kind of get himself a boost for next season."
Stephens Anticipating Rust in Returning To Red Wings Lineup
Although the passion to play burns brightly inside him, Stephens is well aware the he won't just step into a game and pick up where he let off.
"I think getting my timing back and getting back up to the speed of the game (will be challenging)," Stephens admitted. "It's been good for me to get into the practices, get that tempo, that timing back. I think it's going well."
All reports are that things have progressed steaily during Stephens' rehab sessions. Coming back will be providing him the opportunity to re-establish his place in the Detroit rebuild.
Peterborough native Mitchell Stephens gets his moment with the Stanley Cup pic.twitter.com/peuSmMC8Oi

— Scott Arnold (@ScottArnold12) July 8, 2021
"I think it's important and we've talked about that these games we have remaining, both individually and collectively, there's lots of to be gained and certainly the same will be true for him and maybe moreso," Blashill said. "To be able to get into games and to play and to get that feeling back I think's important."
However, Blashill isn't carrying any expectations that Stephens will step back into action seamlessly.
"Certainly you've got to temper any expectations," Blashill said. "Just the fact of how much time he's missed, it's hard to roll back in and have your timing.
"What he does do is he's an energy-type player, so I think he can provide energy, regardless of the amount of time he missed."