Detroit Red Wings Hoping to Hit Jackpot with Pontus Andreasson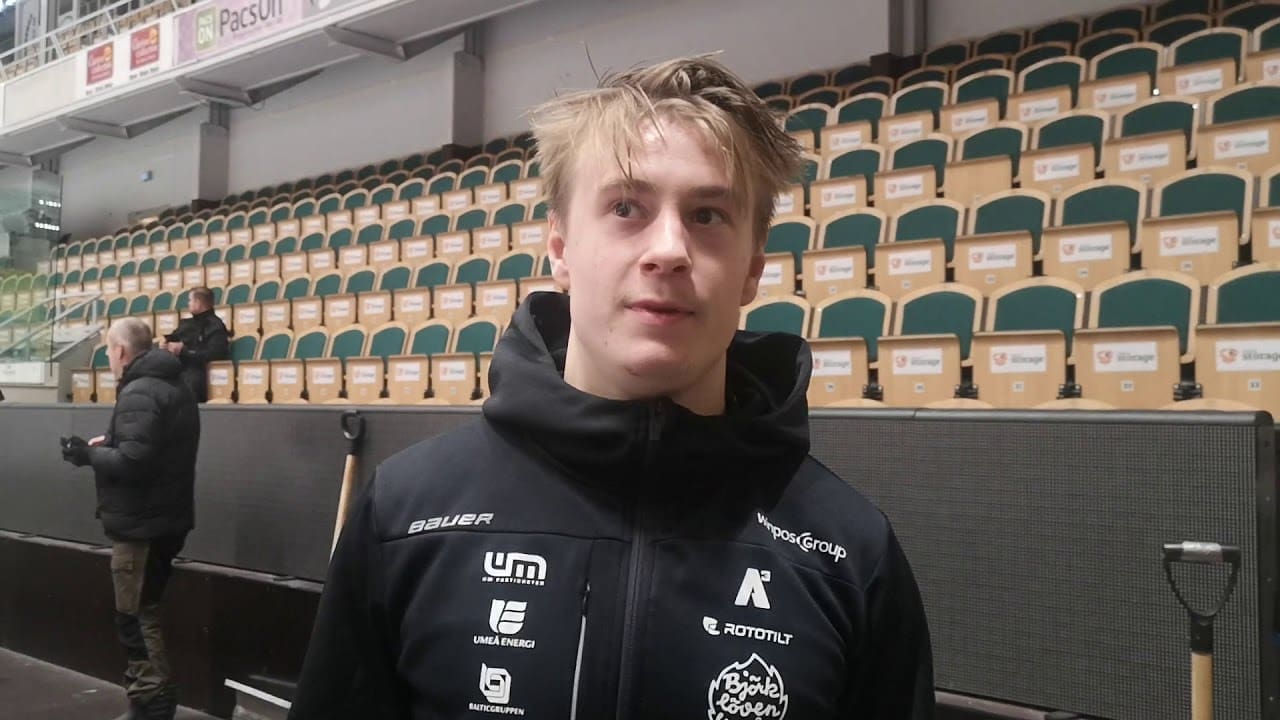 NHL general managers look at college and European free agents signings as a free pull on the slot machine. The likely result is no payoff, but sometimes there is a payoff. And every once in a while you hit a jackpot. The reported Red Wings' agreement with Swedish player Pontus Andreasson has to be viewed in those terms.
The Red Wings have not confirmed the Sportbladet report, probably because Andreasson is in the playoffs with his Lulea team. But Red Wings scout Hakan Anderson seems to have verified the agreement with Andreasson in an interview he did with Andreas Slatt in Sweden.
Here we go again! I have translated an article about @DetroitRedWings for you non-🇸🇪 speakers out there. The original author is afaik @RoloMartins and it's a great inteview with Håkan Andersson! Again I have no part in his work other than hastily translating it for #LGRW fans. pic.twitter.com/i2v75Xu0gQ

— Lars Thorsell (@LarsThorsell) April 10, 2022
On Friday, Andreasson scored a series-clinching overtime double-overtime goal in a 3-2 win against Orebro. The 5-foot-10, 185-pound posted seven goals and two assists in the five-game series. He had a hat trick earlier in the series. Andreasson had 18 goals and 20 assists in 52 regular-season games.
He's a 23-year-old rookie in the Swedish Hockey League. By comparison, Red Wings prospect Elmer Soderblom is three years younger than Andreasson and is playing his second year in the SHL. Jonatan Berggren is two years younger than Andreasson and he played parts of three years in the SHL and now one season in the AHL.
European FA History
The Red Wings have had higher profile European free agent signings like Ville Leino and Damien Brunner. Finn Leino played 55 games for the Red Wings, and didn't get it done. He did have a 53-point season for the Philadelphia Flyers. The Red Wings created a stir by signing Swiss player Damien Brunner in 2012. He had 12 goals and 26 points in 44 games for Detroit, but he left to join the New Jersey Devils the following season and was out of the NHL two seasons later.
Brunner, 36, is still playing in the Swiss League. He scored 21 goals for the Biel team this season. In recent years,  defensemen Libor Sulak and Oliwer Kaski were brought in by the Red Wings. But they didn't last.  Swede Mathias Brome played for the Red Wings last season but couldn't score. He ended up back in Sweden.
The league has known some success stories: New York Rangers' Artemi Panarin was an undrafted European signing. Tampa Bay Lightning defenseman Jan Rutta signed with Chicago in 2017.
Detroit fans are familiar with another success story. Swiss player Pius Suter is in his second season after being signed, at age 24, by Chicago before last season. Suter is roughly the size of Andreasson and he's proven he can contribute offensively at the NHL level.
Andreasson started with the Frolunda organization, but spent two seasons with Bjorkloven in the lower-level Hockey Allsvenskan.
In an interview of the SHL website, Andreasson said the big difference in moving up to the SHL is "It's harder getting to the scoring areas, creating chances and to score."
"At the same time you get to play with better players," he said, "players able to help out to get you the chances anyway."
Playing with Ex-NHLer
One of his Lulelinea mates is former NHL player Linus Omark. He had his moments with the Edmonton Oilers when he looked like he could play in the NHL. Omark ended up being a highly productive player in the Kontinental Hockey League.
BetMGM Sportsbook
States: All States Where Legal
GET THE APP
SIGNUP BONUS
UP TO $1,000!


Up To $1000 Paid Back in Bonus Bets
BET NOW
Andreasson is a slick skater and owns quick hands around the net. Reports say Team Sweden is looking at him as a candidate to play for his country at the upcoming World Championships. But there are also reports that many top Swedish players are interested in playing at the event this year. That would hurt Andreasson's chances.
The Red Wings will simply be open-minded about Andreasson when he arrives in North America. They won't know exactly what they have until he's playing on the smaller ice.
Whether Andreasson makes it or not, they will keep signing free agents. It's like having a lottery ticket. You aren't likely to get a payoff. But you can't win, if you don't play.