Edvinsson Sidelined by Illness and Andreasson by Suspension in SHL Playoffs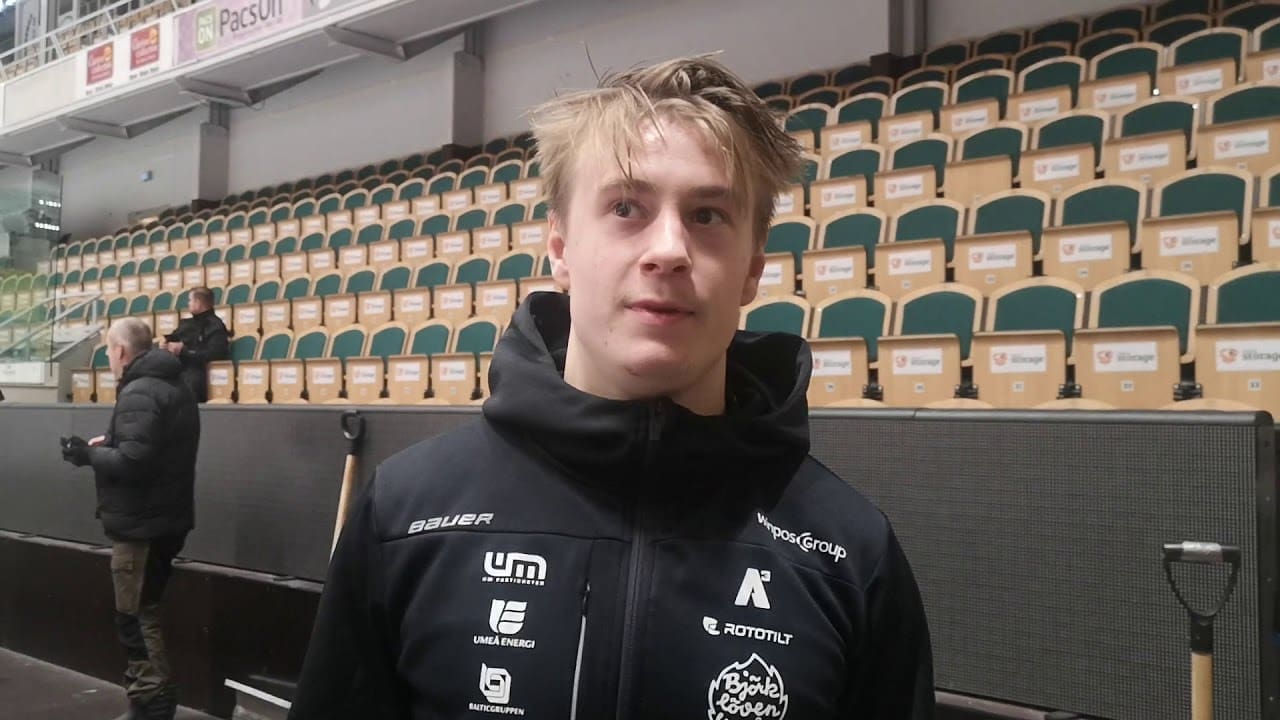 The Frolunda vs. Lulea SHL playoff semifinal doesn't have the Red Wings flavor as it is supposed to have. Detroit's 2021 first-round draft pick Simon Edvinsson (Frolunda) isn't playing because of illness. Plus, Red Wings' recruit Pontus Andreasson (Lulea) is serving a two-game suspension.
Both Edvinsson and Andreasson were nominated for SHL Rookie of the Year this week.
The SHL suspended Andreasson for throwing a vicious elbow at Frolunda leading scorer Ryan Lasch. It happened during Frolunda's 6-4 win against Lulea in Friday's Game 1. He sat out Game 2 today. Lulea won 4-2 to tie the best-of-seven series.  Andreasson, Lulea's leading playoff goal scorer, also won't play Game 3 Tuesday.
Pontus Andreasson sai pelissä tästä vain 2 min. mutta voi saada pelikieltoa jälkikäteen, tietäisi pahoja lisävaikeuksia Luulajalle. https://t.co/nub1wqv26s

— Teppo Laaksonen (@LaaksosenTeppo) April 15, 2022
Andreasson,  23, has agreed to a contract with the Detroit Red Wings. He scored 18 goals during the regular-season and boasts seven goals in six postseason games. Andreasson had no points during his opening game loss to Frolunda.
Other Red Wings are making an impact. For example, Elmer Soderblom (Drafted No. 159, 2019) and Theodor Niederbach (No. 51, 2020) both scored in Frolunda's 6-4 victory in Game 1. The 6-foot-8 Soderblom also registered an assist in Game 1, plus another in Frolunda's Game 2 loss.
Edvinsson Illness
Edvinsson, 19, was expected to play because he recovered from an injury. The illness was revealed later in the week. There's been no indication about how long he could be out of action.
Edvinsson no longer injured, but is sick and will not play Game 1 of semifinals (Friday). https://t.co/vAoPOZR8Rw

— IcehockeyGifs (@IcehockeyG) April 14, 2022
The 6-foot-4 defenseman Edvinsson should play for the Red Wings next season. The hope: he will have an impact similar to what rookie Moritz Seider had this season. Andreasson will also be at Detroit's training camp. The Red Wings might sign Soderblom and Niederbach this summer.
Soderblom has taken a significant leap in his development this season. He scored 21 goals in 52 games for Frolunda. Meanwhile, Niederbach had nine goals in a more limited role.