Gretzky and Yzerman Together on Red Wings? It Almost Happened in 1988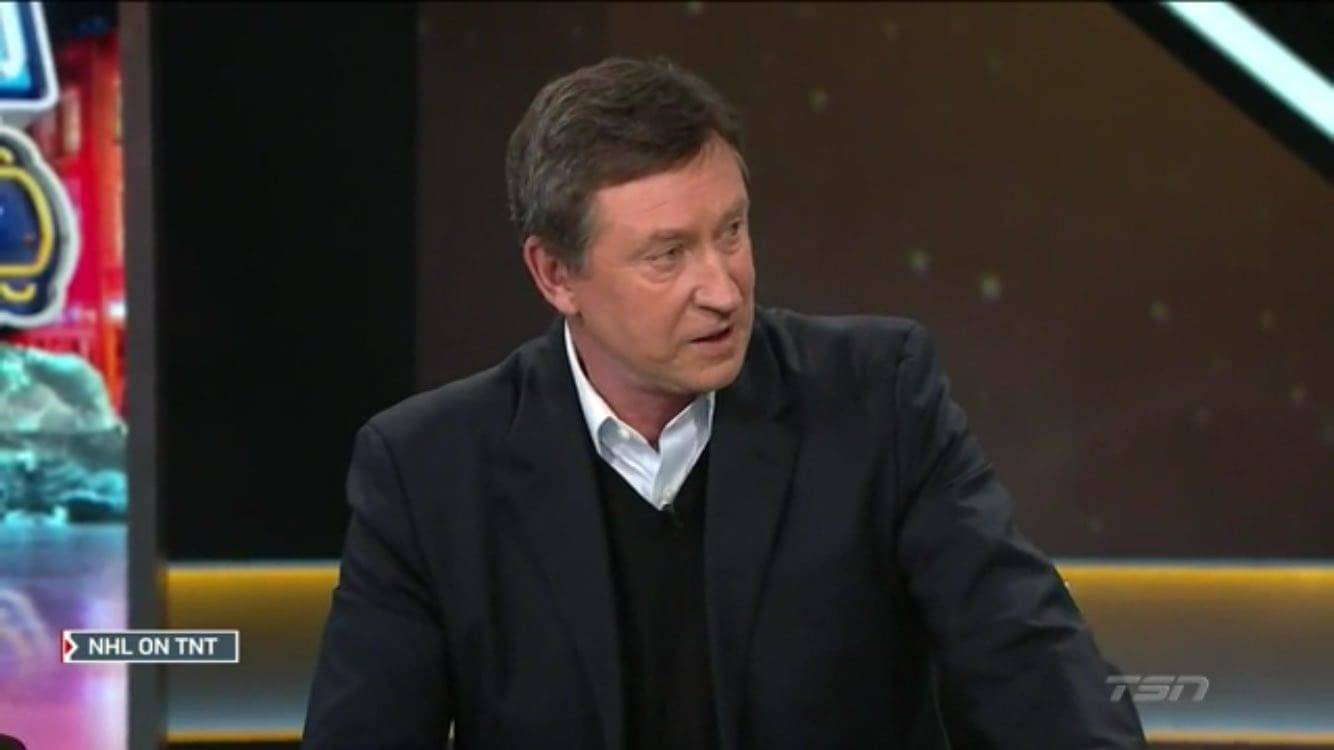 When the Edmonton Oilers decided to trade Wayne Gretzky in the 1988, his first plan was to engineer a deal with the Detroit Red Wings.
Gretzky told that story on the highly-popular Spittin' Chiclets Podcast this week.
It was Gretzky's dad who figured out they were going to move him, and he broke the news to his son right after the Oilers won their fourth Stanley Cup. He thought his dad was wrong until businessman Nelson Skalbania called early the next morning to say he was going to buy a piece of the Vancouver Canucks and wanted Gretzky to play there. He offered Gretzky 25% ownership. Gretzky knew him because Skalbania had recruited him to play for Indianapolis in the World Hockey Association.
Gretzky only had one year left on his contract and he shrewdly used that for leverage, telling Edmonton owner Peter Pocklington he would only sign with the new team if he let him choose the team.
"It came down to LA, Detroit, New York and Philly," Gretzky said on the podcast.
"Then soon it came down to Detroit or Los Angeles. LA had Hollywood, young stars Jimmy Carson and Luc Robitaille, and a chance to help sell the game. Detroit had Steve Yzerman and Detroit was less than a three-hour drive from his hometown of Brantford, Ontario.
BetMGM Sportsbook
States: All States Where Legal
GET THE APP
SIGNUP BONUS
UP TO $1,000!


Up To $1000 Paid Back in Bonus Bets
BET NOW
"We had sat down and we decided I was going to Detroit. I remember sitting there going, 'OK, this is great, I'm going to go play in Detroit.' I grew up a Red Wings fans with Gordie Howe and everything that goes with it," he said. "And my Dad called me and said, 'Listen, I'll give you a little advice. There's only one Gordie Howe, and Detroit's Detroit. You don't need to go there. Why don't you do something different and go to LA?'
"Everybody thought it was my wife that steered the bus (to LA), but it was really my Dad who said, 'There's only one Gordie Howe. You need to go do something different.' So that's really how I ended up in LA."
Gretzky played in LA for seven seasons. Red Wings' history would certainly have been different if Gretzky and Yzerman would have played together in Detroit.
Spittin' Chiclets Episode 383: Featuring @WayneGretzky

– Walter Gretzky
– Working with Biz
– Vegas
– Playoff Previews
– Tour De Manhattan

++ tons more

Presented by @pinkwhitney

Listen: https://t.co/BgdzoF0qB4 pic.twitter.com/u2jeL7ww7D

— Spittin' Chiclets (@spittinchiclets) April 26, 2022