Who Could be Considered the Red Wings' Foundational Players?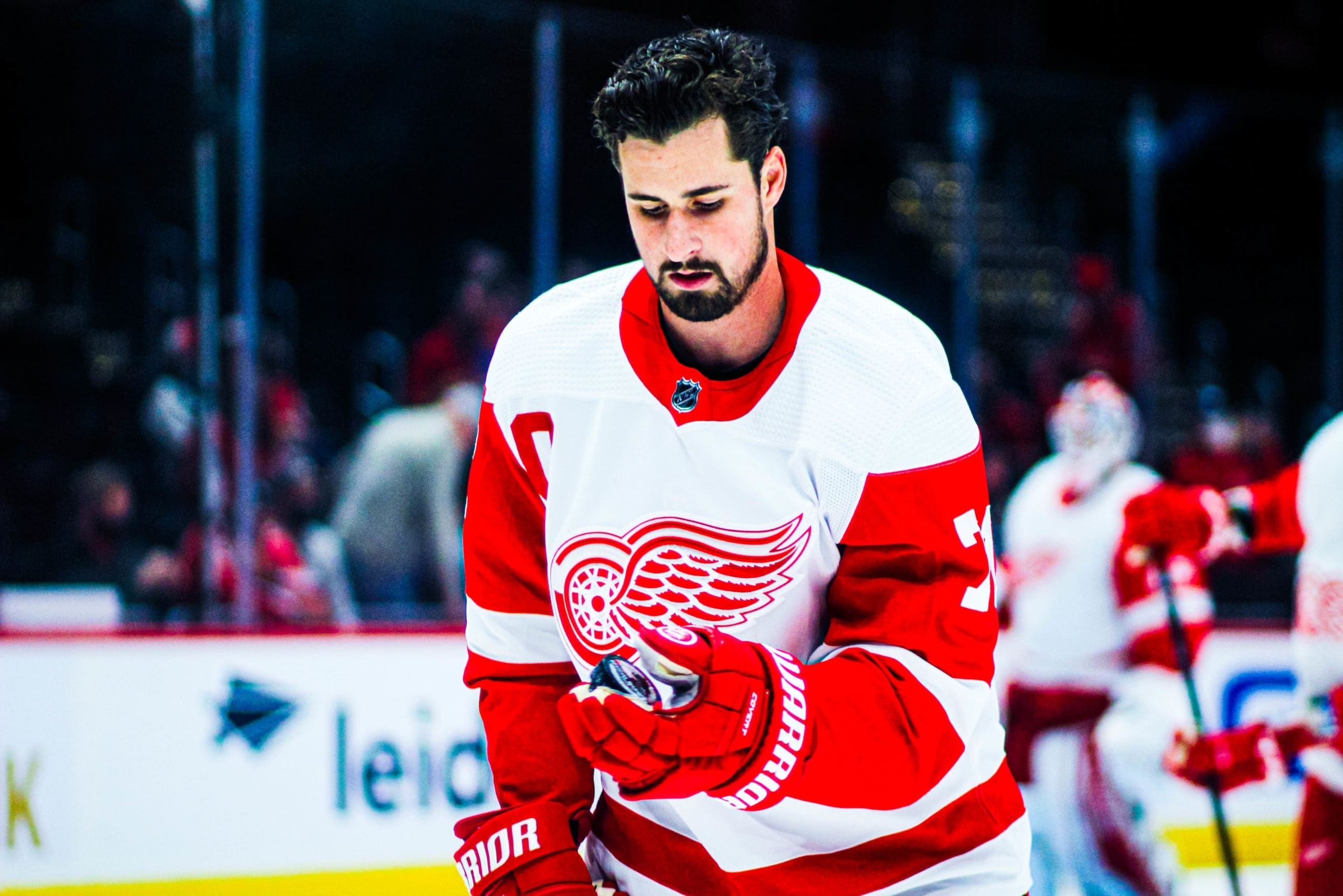 General Manager Steve Yzerman was asked specifically about the foundational players in the Detroit Red Wings rebuild and he answered readily.
"I don't know how many foundational pieces you need," Yzerman said.  "You need a bunch of good players to win. Salary cap kind of dictates how many you can afford and how you allocate that depends on your own preference and depends on what stage of their career they're at."
ICYMI: Steve Yzerman speaks with the media following the 2021-22 season. #LGRW

🎥 >> https://t.co/9mddkpQKFY pic.twitter.com/gHEPZGJjya

— Detroit Red Wings (@DetroitRedWings) May 2, 2022
Going all the way back to the 1996-97 team that snapped a 42-year Stanley Cup drought, the Red Wings were buoyed by five foundational players that the other players were built around. The five?
Steve Yzerman (drafted 4th overall in 1983)
Sergei Fedorov (drafted 74th overall in 1989)
Nicklas Lidstrom (drafted 53rd overall in 1989)
Brendan Shanahan (acquired via trade from Hartford in 1996).
Vladimir Konstantinov (drafted 221st overall in 1989)
Obviously, the team was loaded with talent with the remainder of the Russian Five, the Grind Line, and Mike Vernon to name a few. But without the aforementioned five to anchor the team, there is no Stanley Cup in Motown.
Also, it's always a wonder just how dominant Konstantinov would have been had his career not been cut short due to the limo accident.
Looking at the Most Recent Red Wings Champion
To define the term foundational players, it's a player who is absolutely indispensable: a team cannot live without them. The seven listed above and below fit that terminology. Some were acquired after many pieces were fit into the championship puzzle. Shanahan was the final part, and he was instantly a foundational piece who would help the Red Wings win three Cups.
For a non-Detroit Red Wings example, Marian Hossa proved to be a foundational player for the Chicago Blackhawks when he signed in 2009. Without Hossa, the Hawks don't win three Cups.
When looking at the 2007-08 Red Wings, several names come to mind as foundational pieces:
The difference between both teams is stark. Lidstrom's longevity and dominance was still evident a decade after winning with the '97 team. Both Zetterberg and Datsyuk were late round picks who became the foundational pieces for nearly fifteen seasons, starting with the 2002-03 season.
But there are so many other players who were borderline foundational. Johan Franzen, cut down by injuries, was clutch for Detroit during the 2007-2014 window. Niklas Kronwall was another–becoming legendary with his bone-crunching hits and leadership ability. However, when Lidstrom was stripped from the blue line, Kronwall wasn't able to provide the same type of impact as Lidstrom. Then again, it's almost unfair to even expect it of any defenseman.
As Yzerman begins what is likely to be a pivotal time in the rebuild, how many foundational pieces do the Red Wings have?
Larkin, Seider, and Raymond are Foundational Players
With Moritz Seider on the cusp of winning the Calder, and Lucas Raymond likely right behind him in voting, it doesn't seem preordained to peg both as foundational pieces. They're exactly what any organization hopes to snag with high picks in the draft.
There isn't much to say about Seider other than he's been the defenseman Detroit has longed for since Lidstrom retired. A minutes eater, generates offense, shutdown defenseman, and a leader on and off the ice. Raymond has done nothing but impress since bursting out of training camp. His hockey IQ is off the charts and he drove much of Detroit's offense through the season–even if he didn't show up on the scoresheet.
Yzerman appears to have not only hit a home run with both picks–but also set the Red Wings up nicely.
Dylan Larkin would be Detroit's third foundational player. The captain has been the brave face of the franchise during the brutal years of the rebuild, and his performance this season (31 goals, 69 points) cements him as a crucial part of the team. Forget that he even has the C on his sweater–Larkin has been a revelation since he broke camp back in 2015 as a teenager.
At just 25 and seemingly only prime to get better as more talent is constructed around him, Larkin is the third of Detroit's foundational pieces right now.
Wait! There's more (potentially).
Tyler Bertuzzi certainly could be considered foundational–but his short-term contract keeps that designation murky. Bertuzzi is a favorite of his teammates and certainly has carried the offense at times for Detroit. But does Yzerman see him as foundational? Until he's signed to a longer term deal, he could just be a means to an end.
Jakub Vrana's hot scoring warrants consideration for foundational conversation. But the sample size is small. He could potentially be an elite scorer in the mold of Franzen or Slava Kozlov, but not necessarily a guy you build around. But if he continues to score at a torrid pace and proves to carry the team offensively, it's a completely different argument.
One other — Alex Nedeljkovic. Not only does he exude the confidence and leadership foundational pieces often have, but with a stronger defense in front of him, he's the type of goalie who can steal crucial games and put a team on his back.
SIGNUP BONUS
UP TO $250


BONUS MONEY
BET NOW
Perhaps Yzerman sums it up best.
"I like these guys, they're good guys, they're trying hard, they're working hard," he said.  "It's a good group. I'm hoping we can be more successful sooner than later. As you get to know your players you grow fond of them. The guys you're not fond of, you get rid of them, for various reasons."
While Yzerman is less likely to put a number on it, it's reasonable to believe that the Detroit Red Wings have at least three in Larkin, Seider, and Raymond, with likely a few more to come.