On Verge of Signing Biggest Contract, Red Wings Captain Larkin Switching Agents
Detroit Red Wings captain Dylan Larkin is changing agents from Kurt Overhardt to Pat Brisson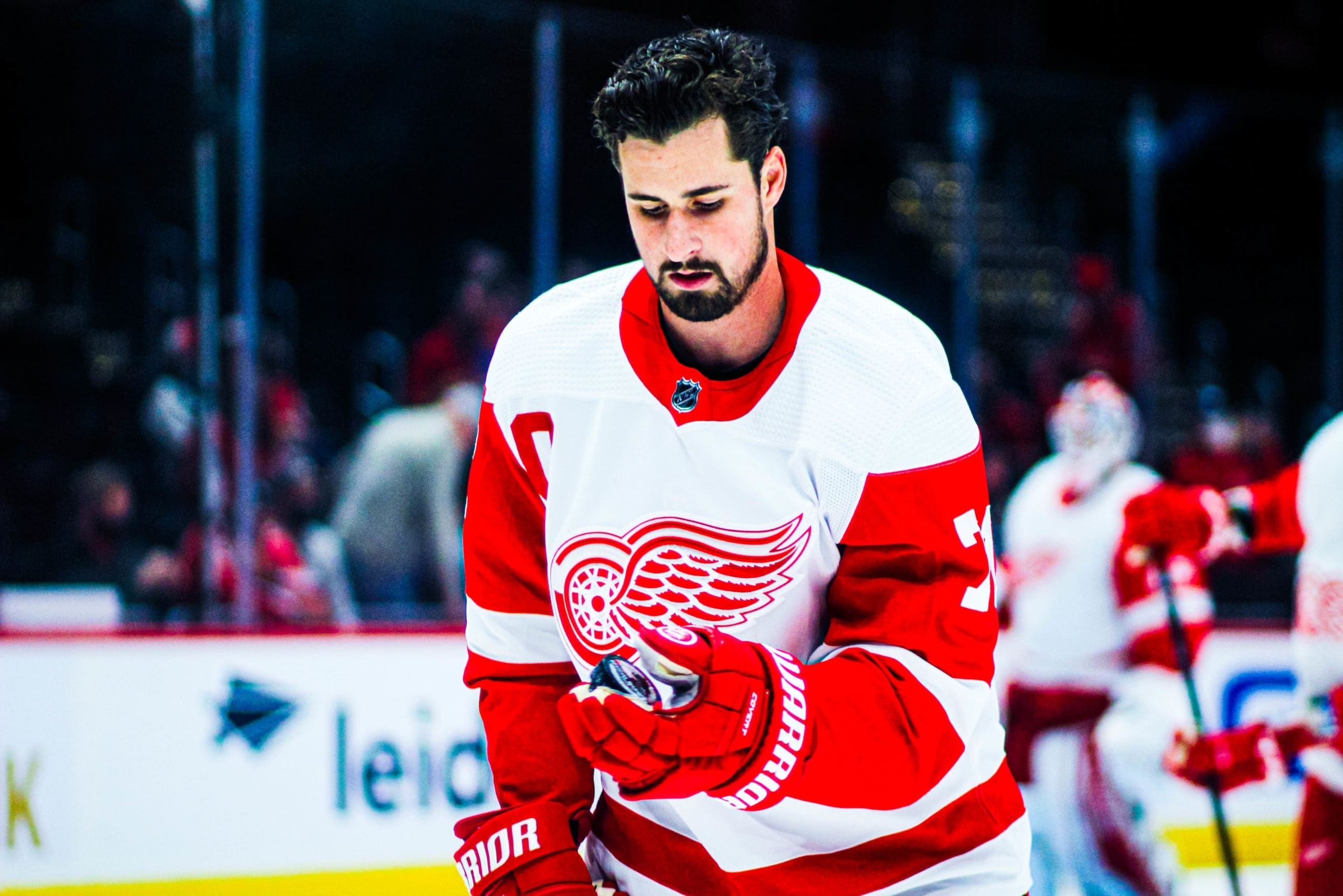 Detroit Red Wings captain Dylan Larkin is going to be cashing in this summer. And he will be doing so under new representation.
News leaked late Wednesday night that Larkin is switching agents. He's dropping KO Sports, Inc. the agency headed by Kurt Overhardt. Larkin is moving to Pat Brisson and the Creative Arts Agency.
Overhardt's company was the one handling representation for Larkin in every contract negotation since first turning pro and signing with the Red Wings in 2015. The choice to switch agencies clrearly is catching Overhardt by surprise.
As @m_bultman reported, Dylan Larkin is now represented by Pat Brisson @CAAHockey.

He ranks #1 on the Agent Leader-Board w/ $1.14 Billion in Total Active Contract $.

Full client list: https://t.co/9rF1nTESj9

Larkin is in Year 4/5 $6.1M Deal & eligible for extension this July https://t.co/U3LcWWUwQi

— PuckPedia (@PuckPedia) May 26, 2022
"From a relationship standpoint, Dylan worked primarily with my business partner Joe Oliver," Overhardt explained in a statement released Thursday bv KO Sports, Inc. "Throughout the past 11 years, Joe has thoughtfully guided Dylan through countless matters both on and off the ice.
"There was never a single issue raised between Dylan and Joe for the entirety of their professional relationship and Joe was completely blindsided by this decision. For the past several months, Joe has been working directly with Dylan in preparation to negotiate his contract extension with the Detroit Red Wings.
"As with all of our clients, our work on behalf of Dylan was at the highest standard in all situations. We are very disappointed in his decision and the timing."
Larkin seemed happy with they'd done for him in the past. That's based on a testimonial posting on the KO Sports, Inc website,
"They do a great job of getting the players what they want," Larkin's statement reads. "If you want to work with a certain company or reach out and see if there's interest, the agents at KO Sports do a really good job and can make it happen."
Larkin Would Become UFA In 2023
Larkin discussed his contract status when he met with the media shortly following the conclusion of the Red Wings season. He will be entering the final year of his current deal which is paying him $6.1 million per season. He would be eligible for unrestricted free agency in 2023.
Under the terms of the NHL's CBA, the Red Wings and Larkin can begin negotiations on a new contract in July.
"I haven't been in this position with (Red Wings GM) Steve (Yzerman)," Larkin said at the time. "I'm excited to see what he has to say."
Brisson Has Done Some Big Contracts
In NHL circles, the viewpoint of many is that Brisson is someone capable of bringing big deals to fruition. Among his top-earning clients are Toronto's John Tavares ($11M AAV), Chicago's Patrick Kane and Jonathan Toews ($10.5M AAV) and Pittsburgh's Sidney Crosby ($8.7M AAV).
However, to be fair, Overhardt also has garnered some big tickets for his clients. For instance, there' Nashville's Ryan Johansen ($8M AAV) and Jacob Trouba ($8M AAV) of the New York Rangers.
SIGNUP BONUS
UP TO $250


BONUS MONEY
BET NOW
"As I've gotten older and more experienced in the league . . . I've really learned the business side of the game," Larkin said. "I really love being a Red Wing and I love being the captain of the team. This team will do special things in the near future. I don't really envision myself being anywhere else but do understand there's a business side of hockey."
Interestingly, prior to adding Larkin, Brisson's only current client in the Red Wings organization was Grand Rapids Griffins defenseman Jared McIsaac.