Barry Trotz Reportedly Has Talked to the Detroit Red Wings
Hockey Night In Canada's Elliotte Friedman is reporting Barry Trotz had an interview with the Red Wings for their coaching position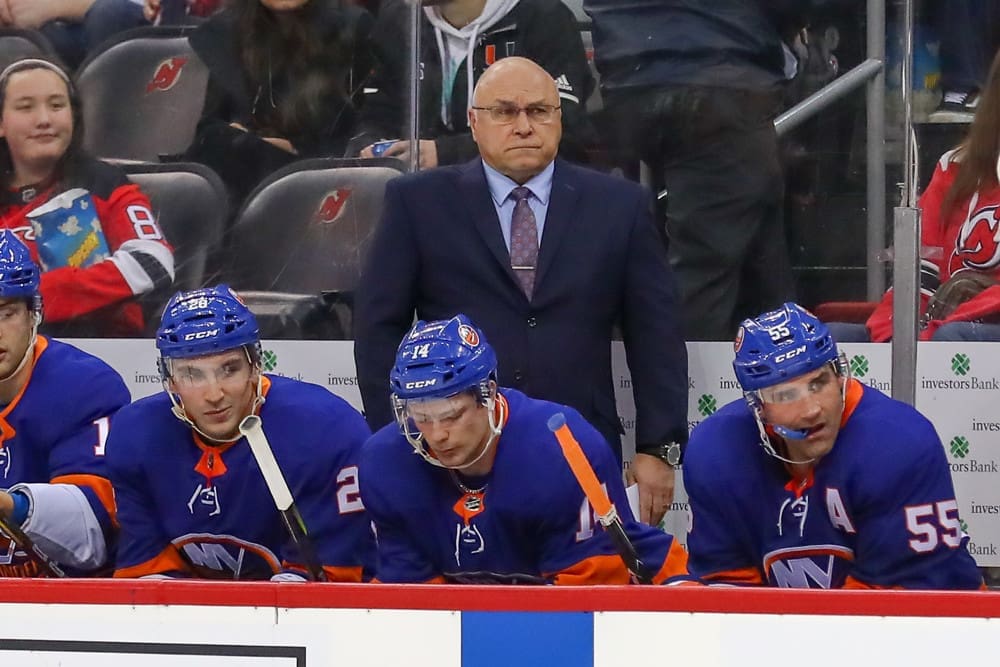 Elliotte Friedman reports the Detroit Red Wings are among the four teams Barry Trotz has spoken to about their head coach vacancy. The Winnipeg Jets, Philadelphia Flyers and Vegas Golden Knights are the others.
Speaking on Hockey Night in Canada, Friedman said Trotz may also interview with the Dallas Stars.
There has been some speculation has Trotz favoring the Jets. However, Friedman said Trotz has told teams he probably won't make a quick decision.
"From what I understand, Barry Trotz has let it be known to teams that he's not in a hurry to make his choice," Friedman said. "He won't make his decision until he's sure it's right for himself and his family."
Trotz is the biggest name in the coaching marketplace. If he delays his decision, then it could stall decisions for a few teams.
Yzerman Not Setting A Timeline
Detroit general manager Steve Yzerman isn't putting a timeline on his coaching search. When it was announced that Jeff Blashill  would not be retained, Yzerman said: "I really don't have a date for you. I'd say I'd rather do this sooner than later but it's not happening tomorrow and hopefully it's done before the first day of training camp."
The Red Wings are said to be interested in John Tortorella, Rick Tocchet, Tampa Bay Lightning assistant Derek Lalonde and Trotz among others. Friedman's Trotz reporting marks the first time someone has said Yzerman interviewed anyone.
SIGNUP BONUS
UP TO $250


BONUS MONEY
BET NOW
Yzerman has said he will be keeping an open mind about coaching style. He told the media he is not looking for a specific style of coach. There are reports that he would not mind bringing in taskmaster style of coach.
The New York Islanders made the decision earlier this month to relieve Trotz of his coaching duties. He'd been in charge of their club for four seasons, twice taking the team to the Stanley Cup final four. He guided the Washngton Capitals to the 2017-18 Stanley Cup and also coached the Nashville Predators.