Red Wings Coach Search Update: Version 1.0
The latest on which coaches have interviewed, and if they've been linked with the Red Wings.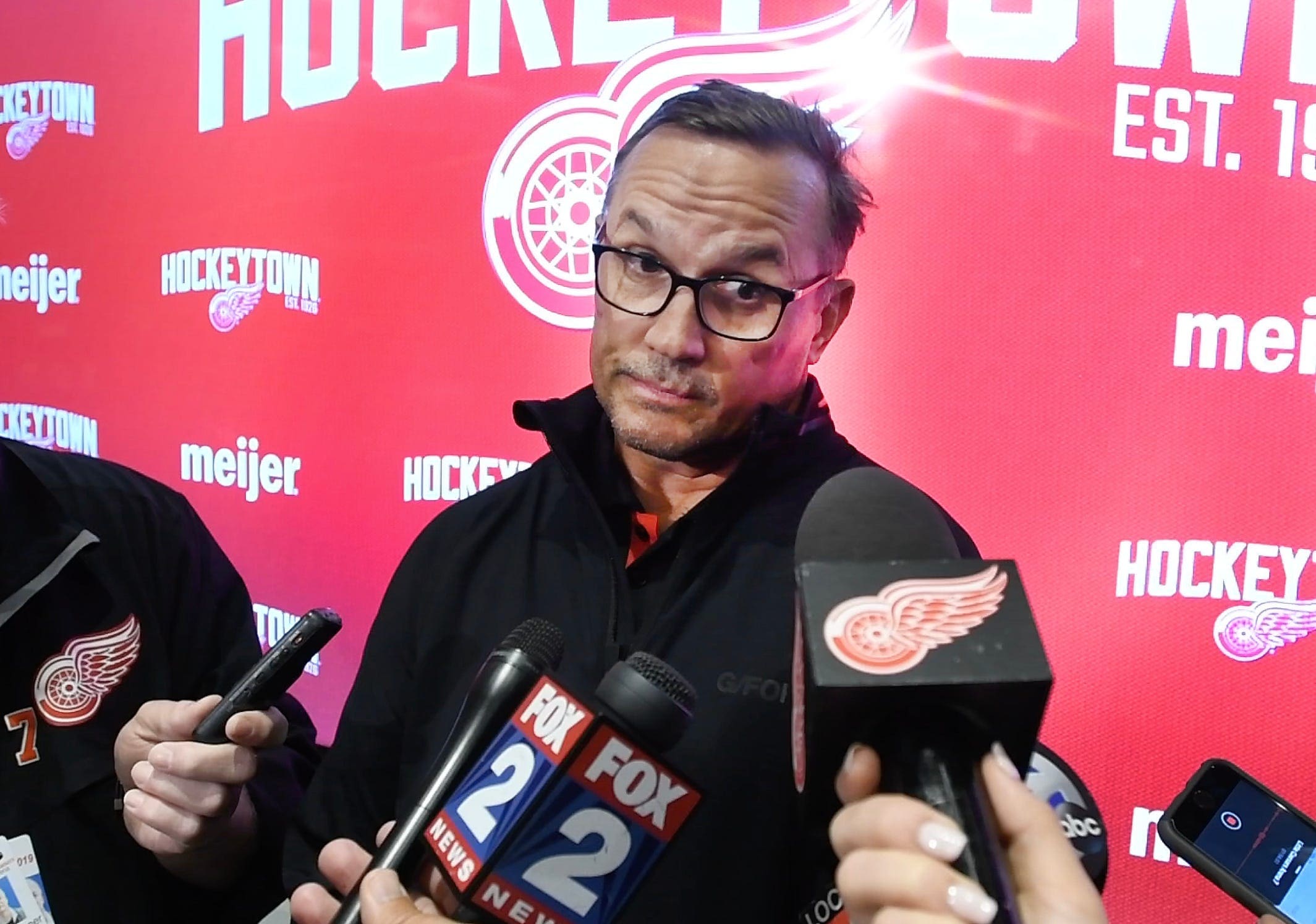 The Detroit Red Wings are one of several teams seeking to fill a head coaching vacancy. When Steve Yzerman opted to not renew Jeff Blashill's contract, it signaled a pivot in the rebuild. Not only would Yzerman seek a new voice, but he would choose one to take the Red Wings to the next level.
But since that news, there hasn't been much movement. Outside of the Red Wings interviewing Barry Trotz, all has been quiet on the coaching front. But that doesn't mean other teams haven't been doing their due diligence.
Here's the latest on the latest coaching information, whose name has been mentioned, and whether the Detroit Red Wings have been involved with interviews.
Barry Trotz
Trotz has been linked to several openings, notably Detroit, Winnipeg, Philadelphia, and Vegas. Trotz was shockingly let go by the New York Islanders and immediately shot up as one of the most desired hires. It remains to be seen what Trotz would want, and he has indicated he's in no hurry about where he's going to go. He has interviewed with Detroit already.
Yzerman talked specifically about how the Red Wings needed to tighten defensively and Trotz would certainly help there. The real question: Would he want to take a chance on a team that appears a bit further behind than others in the rebuild phase? Though prospects like Jonatan Berggren and Simon Edvinsson seem likely to be on the roster, Detroit still has a number of holes to fill.
A team ready for contention–Vegas or even Florida should they want to go a different direction–might be more likely.
John Tortorella
This is a lightning rod name that would absolutely challenge the near unanimous support Yzerman has enjoyed with the Red Wings. Tortorella is a no-nonsense coach who has no problem standing up to the skilled and star players.
A team right now that is cultivating a strong core with younger players, Tortorella would certainly be strong in playing tighter hockey and letting those younger players know who's the boss. But it would be the right fit?
Tortorella confirmed that he interviewed with Philadelphia, but there's nothing else of note from other teams. In terms of Detroit, nothing yet has been linked to Yzerman and the front office.
Rick Tocchet
Another name on the radar is Rick Tocchet, who could certainly be looked at by Detroit.  Tocchet has been linked to jobs in the past, with multiple interviews last off-season.
Kirk Muller and Mike Vellucci
The Calgary Flames assistant coach has purportedly generated interest from the Flyers and Jets. Muller had a go around as the Carolina Hurricanes head coach nearly a decade ago. .
Pittsburgh Penguins assistant coach Mike Vellucci has also interviewed with Philadelphia according to Elliotte Freidman. Vellucci has been an assistant with the Pens for two full seasons now. The Red Wings have not been linked to either coach as of yet.
SIGNUP BONUS
UP TO $250


BONUS MONEY
BET NOW
Jim Montgomery
The former Dallas bench boss has reportedly interest by the Flyers according to Friedman. Philly Hockey Now's Sam Carchidi wrote that he expects him to be interviewed sometime this week.
He has not been linked with Detroit. Montgomery is currently an assistant coach in St. Louis.
Marc Savard
Savard is currently the bench boss for the OHL's Windsor Spitfires and has them in the OHL Western Conference Final in just his first season. Jeff Marek said on the 32 Thoughts podcast that Savard was on "Jim Nill's list" as a potential hire. Savard was an assistant coach with the St. Louis Blues during the 2019-20 campaign. He stepped away in September 2020 and then was hired by Windsor in August 2021.