Hillman Dead at 85: Set Unbreakable Stanley Cup Record with 1954-55 Red Wings
A champion with the Red Wings at the age of 18, Larry Hillman remains the youngest NHLer to win the Stanley Cup.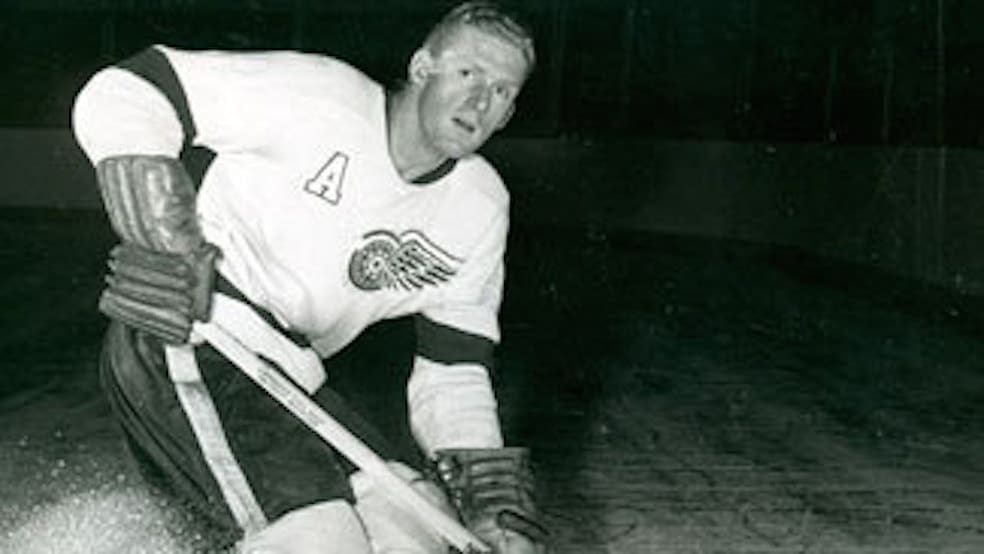 Larry Hillman launched his hockey career as a champion with the Detroit Red Wings. He finished his hockey career as a champion with the Winnipeg Jets.
In between, Hillman would be making plenty of hockey history.
Hillman, who died Friday at the age of 85, remains the youngest player to win the Stanley Cup in NHL history. He was 18 years, two months and nine days of age when he won the Cup with the 1954-55 Red Wings. Since current NHL rules dictate that a player must be a minimum of 18 years of age to start a season, this record is unbreakable.
Hillman played 70 regular-season and 13 playoff games with Detroit. He was also part of the Red Wings squad that lost the 1955-56 Cup final series to the Montreal Canadiens.
Hillman Was Cup Champion With Three NHL Clubs
Hillman would win four Stanley Cups with the Toronto Maple Leafs in 1961-62, 1962-63, 1963-64 and 1966-67. Working in a pairing with fellow ex-Red Wing Marcel Pronovost during the 1967 playoffs, the tandem was on the ice for just one even-strength goal against the entire postseason.
Moving to the Montreal Canadiens, Hillman won his sixth Stanley Cup with the 1968-69 Habs. He's among a group of six players to win the Stanley Cup with three different NHL teams. Among the group are two other players who won one of their titles with the Red Wings – Gord Pettinger (1935-36, 1936-37) and Al Arbour (1953-54).
A WHA Original
The journeyman defenseman played for 15 NHL and minor pro clubs over a 22-season pro career. His other NHL stops were including the Boston Bruins, whom with he played in the 1957-58 Stanley Cup final. There were also stints with the Philadelphia Flyers, Los Angeles Kings and Buffalo Sabres.
SIGNUP BONUS
UP TO $250


BONUS MONEY
BET NOW
Hillman jumped to the WHA's Cleveland Crusaders in the rival league's second season in 1973-74. In his farewell campaign as a player, he won an Avco Cup title with the 1975-76 Jets. Turning to coaching, he guided the Jets to the 1977-78 WHA crown. Hillman and Gordie Howe, both members of the 1954-55 Red Wings, won both the Stanley and Avco Cups.
Hillman is also the uncle of former NHL forward Brian Savage, who is the father of Red Wings prospect Red Savage.