Red Wings By the Numbers: A Decade's Worth of Power Play Analysis Pt 1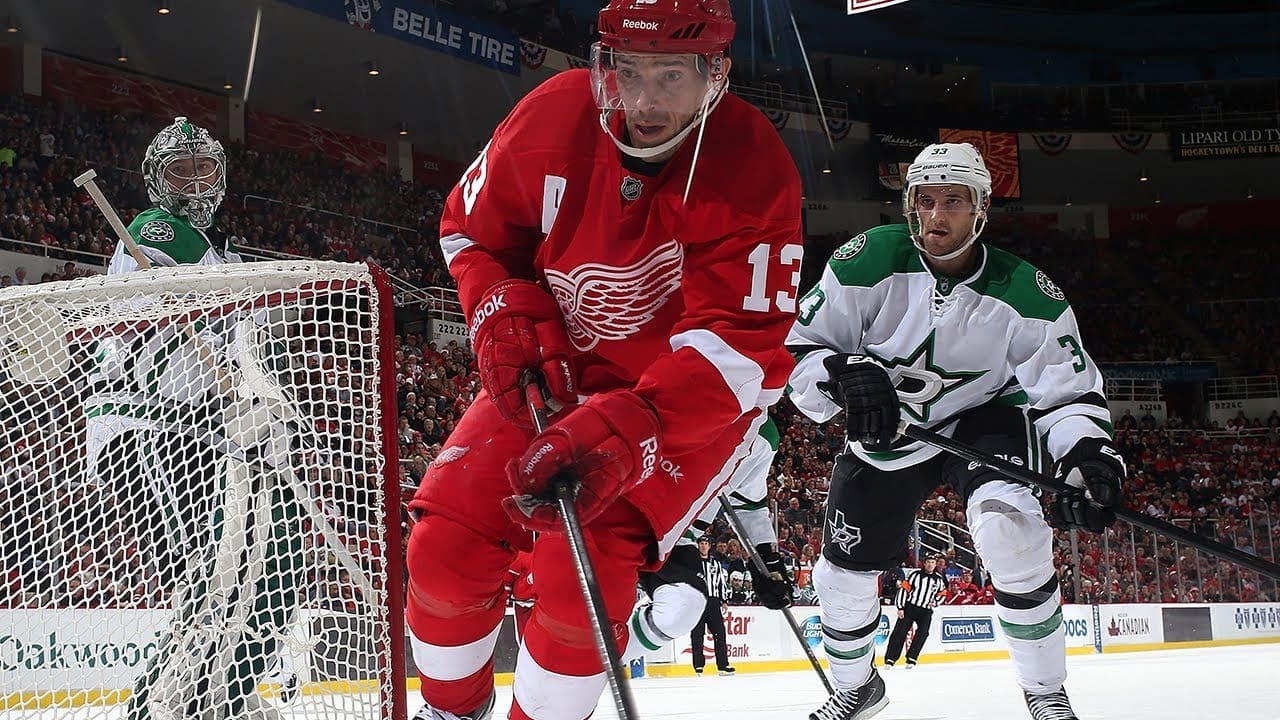 Look at one aspect of the Detroit Red Wings' woes over the life of the rebuild and it's been a powerless power play. At times, it showed some life. The beginning of the 2021-22 season was a revelation compared to the previous two seasons, but it didn't hold up.
In the first part of Red Wings By the Numbers, DHN will take a look at the personnel and corresponding numbers for the power play. It'll go back to the 2011-2012 season, the last that featured the great Nick Lidstrom. The report will be broken up into three parts:
The Final Days of Contention: 2011-12 and 2012-13 (Part 1) – Today
The Last Gasp: 2013-14 to 2015-16 (Part 2) – Sunday
Rebuilding: 2016-17 to 2022 (Part 3) – Monday
2011-2012 Red Wings
Perhaps one of the final seasons Detroit had with healthy versions of Pavel Datsyuk and Henrik Zetterberg, Detroit's power play was shockingly the 22nd most efficient in the league at 16.1%. The Red Wings were hurt by Brian Rafalski's retirement, which affected a power play that ranked fifth in 2010-11 at a 22.3% clip. The result was a steep 6.2% drop in efficacy.
Detroit still piled up 102 points but fell to Nashville in five hard fought games. Lidstrom would retire in the offseason, and they wouldn't see a top tier defenseman until 2021-22–when Moritz Seider showed up.
The Red Wings offense was powered that season by Johan Franzen (29 goals), Jiri Hudler (25 goals) Valterri Filppula (23 goals), and Henrik Zetterberg (22 goals). Scoring on the power play was Franzen (11 goals), Tomas Holmstrom (10 goals) and Niklas Kronwall (7 goals).
But the big change? A guy by the name of Jeff Blashill was hired on as an assistant coach and ran the power play. It would be one and done for Blashill, who went to Grand Rapids as head coach a season later. Blashill would win a Calder Cup that season and then rise to be Detroit's coach for seven seasons.
Of the 248 chances Detroit had on the man advantage, they converted 48 times. A year prior, they scored 67 times out of a possible 301 times.
More chances, and far more goals.
The next season, the last time Detroit would advance to the second round during their 25-year playoff streak, Detroit would have a new coach running the man advantage and see an uptick in results.
| | | | |
| --- | --- | --- | --- |
| Season | PP% | NHL Rank | Difference |
| 2011-12 | 16.10% | 22nd | -6.20% |
| 2012-13 | 18.38% | 15th | 2.28% |
2012-13 Red Wings
The season was slimmed down to 48 games and it was the first time Detroit appeared concerned about its playoff streak. Attrition affected the Red Wings shortened season as they lost offense losing Hudler, Holmstrom, and Lidstrom. But Damien Brunner was added and Justin Abdelkader took the next step in his development, potting ten goals.
The power play was in the hands of Tom Renney, whose tutelage would help the unit get 34 goals out of 185 chances. From MLive's Ansar Khan back in 2012, Renney promised to attack with more speed and was tasked with resuscitating the struggling power play.
It worked–for one season anyway. Detroit would lose in a heartbreaking seven game series to eventual champion Chicago. The Blackhawks rallied from a 3-1 series deficit, making the pain more excruciating for Detroit fans.
In the second part of this series, we'll look at how the loss of key personnel would continue to haunt Detroit's power play, especially with an inability to replace the production they were losing.
We'll also look at how each coach tried to cure the ills, whether it worked, or if they were doomed from the start.