Five Ways Red Wings Helped Build Tampa Bay's Dynasty
Moves made by the Detroit Red Wings have helped the Tampa Bay Lightning capture successive Stanley Cup titles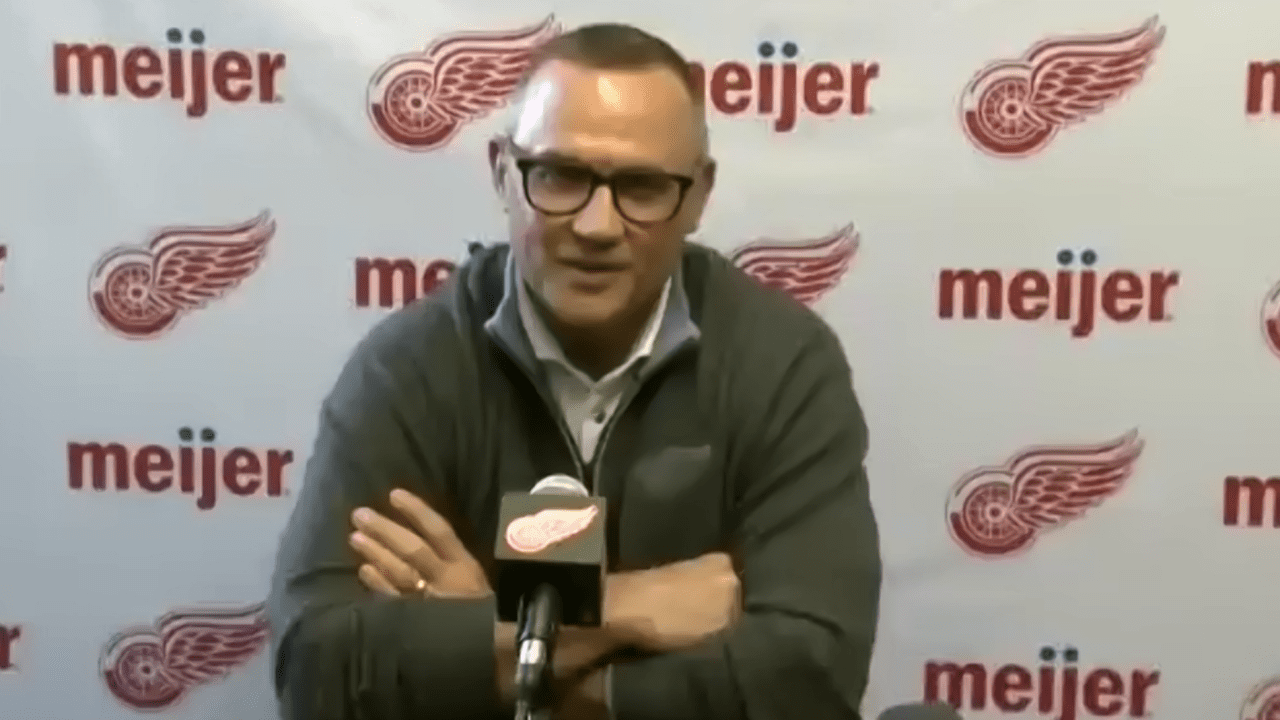 The Detroit Red Wings won't be playing in this year's Stanley Cup final. However, to make a suggestion that the Wings haven't played a role the final series between the Tampa Bay Lightning and Colorado Avalanche would be untrue.
Darren Helm, a 2007-08 Stanley Cup winner with Detroit, is seeking to add a second title with the Avs. It's the Lightning, though, with which the Red Wings are solidly connected in terms of helping Tampa Bay assemble the dynasty that's seeking a third straight title.
Darren Helm (pictured).#StanleyCup #GoAvsGo pic.twitter.com/jAgaMdogfL

— Conor McGahey (@ConorMcGahey) June 14, 2022
How have the Wings aided the Bolts? Let's count the ways.
Keeping Ken Holland Too Long
When he retired as a player in 2006, longtime Red Wings captain Steve Yzerman was taken under the tutelage of Detroit's management group. By 2010, Yzerman, who'd helped assemble international teams for Hockey Canada, was making no bones about the fact that he wanted to be an NHL GM someday.
In 2010, Detroit awarded a five-year contract extension to GM Ken Holland. Realizing his road to the GM's chair with the Wings was blocked, Yzerman left and accepted the job as GM of the Lightning.
The Wings regressed while Holland tried to patchwork obvious problems. Meanwhile, Yzerman built the Lightning into a dominant NHL franchise. Would things have gone differently for the Wings had Yzerman taken over in 2010? We'll never know for sure but it sure would've been interesting to find out.
Kyle Quincey For . . . Checks Notes . . . Andrei Vasilevskiy
Among the most ill-advised trades in Wings history took place at the 2012 NHL trade deadline. Holland shipped Sebastien Piche and a 2012 first-round draft pick to the Lightning in exchange for journeyman defenseman Kyle Quincey.
It was another of those patchwork moves that didn't pay off. The Wings were ousted in five games by Nashville during the opening round of the 2012 playoffs.
Andrei Vasilevskiy enters god mode when the series is on the line. 😤#StanleyCup | #GoBolts | @NHL pic.twitter.com/RczJdXSFgx

— Sportsnet (@Sportsnet) June 12, 2022
At the 2012 draft, Yzerman utilized that first-round pick – the 19th overall choice – to select goaltender Andrei Vasilevskiy. All he's put on his resume as an NHLer are Vezina and Conn Smythe Trophies, as well as a pair of Stanley Cups.
In his last eight series-clinching victories, Vasilevskiy's posted six shutouts, an 0.25 GAA and .991 save percentage. No one needs reminding, although it bears repeating – ultimately, the Wings traded the best goalie in the world for Kyle Quincey.
Red Wings Taking On David Savard's Contract
Up against the cap and seeking to defend their title, the Lightning turned to old friend Yzerman for help. Entering as the third part of a three-team deal between Tampa Bay, Columbus and Detroit, Yzerman got a fourth-round draft pick out of Tampa Bay in exchange for taking on one quarter of Savard's $4.25 million salary.
Savard collected five assists in 20 playoff games as Tampa Bay retained the Stanley Cup.
Thrice Passing on Nikita Kucherov
Yes it's absolutely true that most every NHL team took a pass on selecting Nikita Kucherov in the second round of the 2011 NHL entry draft. Tampa Bay grabbed the Art Ross, Hart and Conn Smythe Trophy winner with the 58th overall selection.
That being said, only one team passed on Kucherov three times during those second round selections. That would be the Red Wings.
Detroit chose Thomas Jurco (35th), Xavier Ouellet (48th) and Ryan Sproul (55th) prior to Tampa Bay tabbing Kucherov.
Yzerman Hired Julien Brisebois
One of the shrewdest moves Yzerman engineered during his time running the Lightning was hiring Julien BriseBois as his assistant GM in 2010.
BetMGM Sportsbook
States: All States Where Legal
GET THE APP
SIGNUP BONUS
UP TO $1,000!


Up To $1000 Paid Back in Bonus Bets
BET NOW
BriseBois was promoted to GM when Yzerman departed for Detroit in 2019. His adept handling of personnel and the inner workings of the cap are key elements in Tampa's two previous titles, as well as the chance the Lightning now have to become just the fourth NHL franchise to win at least three Cups in a row.