Red Wings To Host Viewing Party for E60 Documentary
The Red Wings-Avalanche E60 Documentary is set to drop on June 26th on ESPN and ESPN+. The Red Wings will have a viewing party on June 25th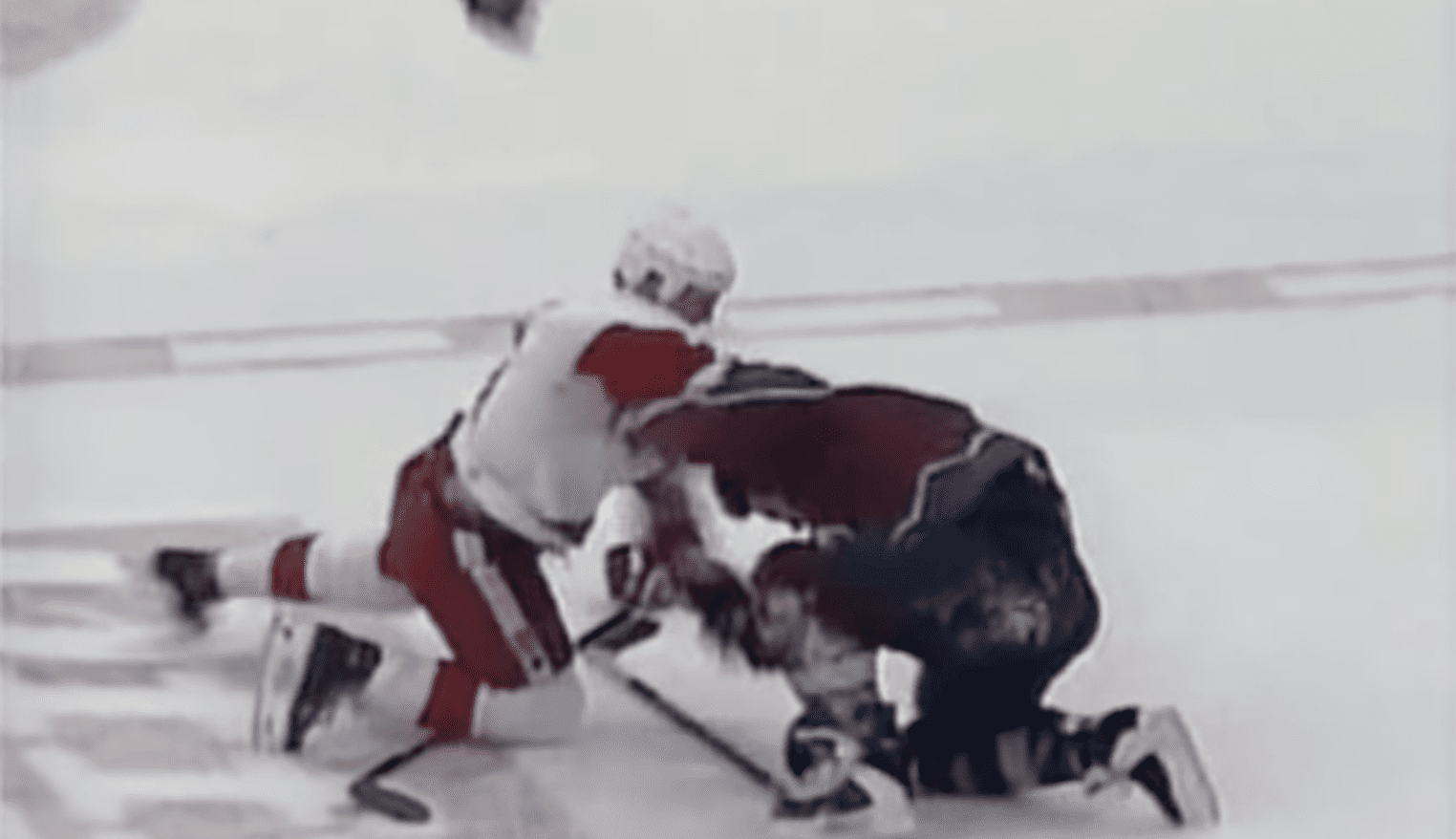 The Detroit Red Wings may be over a month into the offseason. But it doesn't mean they're sitting idly by.
Red Wings. Avalanche.
The greatest rivalry in sports.

Join us at Little Caesars Arena on Saturday, June 25 for an advanced, EXCLUSIVE Watch Party of the E60 special: Unrivaled, followed by a panel discussion with Red Wings alumni.

Details & to RSVP » https://t.co/VXIeaYHzsd pic.twitter.com/akMDk2YdFP

— Detroit Red Wings (@DetroitRedWings) June 14, 2022
Red Wings fans can unite to see the sneak preview starting at 6:00 pm EST on Saturday, June 25th. The panel featuring alumni seems to easily include Darren McCarty, obviously the biggest player of the rivalry. From his pummeling of rival Claude Lemieux, to his hat trick in Game 2 of the 2002 Western Conference Final, no other player was more central to the rivalry than McCarty.
Other alumni that would certainly fire fans up would be Joey Kocur, Chris Osgood, and Kris Draper. Imagine the reaction if Brendan Shanahan would make an appearance.
The documentary will then air on ESPN and ESPN + on Sunday, June 26th.
Summer Heating Up for Red Wings Fans
The documentary is a cherry on top for Detroit fans. The offseason has been a busy time for Detroit during the rebuild, with fans watching to see how they will improve the team. Now they get a little nostalgia before general manager Steve Yzerman goes to the draft.
There's no better way to do it than putting the spotlight on an old rivalry. It will be the first of parties the Red Wings will host this summer.
On July 7, there will be a draft party at Little Caesars Arena where fans can again watch together to see who the Red Wings select eighth overall. It's the third consecutive draft party and seemingly will be another smash hit for a fanbase waiting to finally bid the rebuild adieu. But on June 25th, Detroit fans will be taken back to a time where the only concern was beating Colorado en route to another Stanley Cup.
SIGNUP BONUS
UP TO $250


BONUS MONEY
BET NOW
The E60 documentary promises to set up what could be a very exciting summer for Red Wings fans.