Zetterberg Doesn't Make HHOF in First Year of Eligibility, but Alfredsson Gets In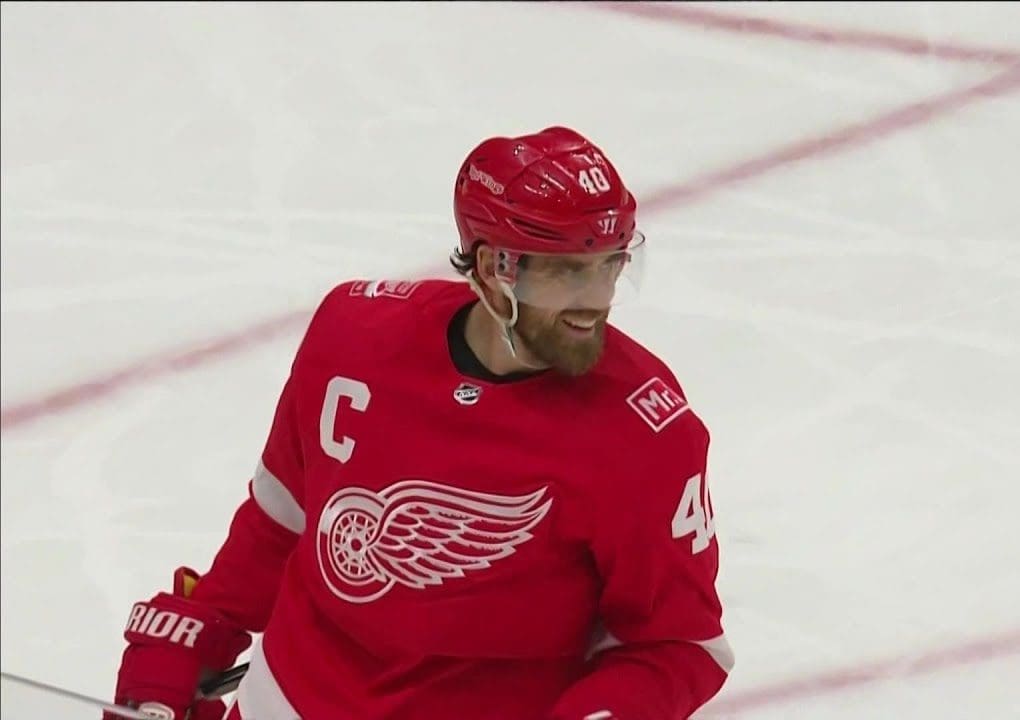 Henrik Zetterberg's name wasn't called on his first year of eligibility for the Hockey Hall of Fame. Instead, the Hall of Fame selection commitee ended up opting for his former Red Wings teammate and fellow Swede Daniel Alfredsson.
Goaltender Roberto Luongo and star forwards Daniel and Henrik Sedin are the other NHL player honorees. Finnish women's star Riikka Sallinen was selected. Black hockey pioneer Herb Carnegie is also gaining enshrinement as a builder.
Alfredsson played the 2013-14 season with Zetterberg and the Red Wings. This was Alfredsson's fifth year of eligibility for the HHOF.
BetMGM Sportsbook
States: All States Where Legal
GET THE APP
SIGNUP BONUS
UP TO $1,000!


Up To $1000 Paid Back in Bonus Bets
BET NOW
"It's such a honor, such a privilege to play this sport for a living, something that I would have played for fun my whole life," Alfredsson said.
Primary consideration of Alfredsson is as the best player in Ottawa Senators' history. He played 17 of 18 seasons with the Senators. Alfredsson scored 444 NHL goals and totaled 1,157 points in his career. He totaled 18 goals and 49 points in his one season with the Red Wings.
"To be recognized in this way is truly humbling," Alfredsson said, calling it a "very pleasant surprise."
He called the honor "a super bonus."
#LGRW Henrik Zetterberg is a HOFer:

– Stanley Cup
– Triple Gold Club
– All Star
– Conn Smythe
– King Clancy
– Runner up in Calder voting
– Top 7 in assists 4x
– Top 10 in Selke voting 5x consecutively
– Top 5 in Lady Byng voting 3x
– 960p in 1082 games
– 120 in 137 playoff games

— ross 🐙 (@HardAppleSeider) June 27, 2022
Zetterberg Should Eventually Earn Selection
Zetterberg had a 15-year career, all with the Red Wings. He boasts 337 goals and 960 points in 1082 games. It seems likely that selection will be coming for him eventually.
This marks the first time the Hall of Fame has elected a new class in two years. The Class of 2020  includes Marian Hossa, Jarome Iginla, Kevin Lowe, Kim St-Pierre, Doug Wilson and Ken Holland. The ceremony honoring that group took place following a one-year delay caused by the COVID-19 pandemic.
Zetterberg won the Conn Smythe Trophy and Stanley Cup in 2007-08. He also was the winner of the King Clancy Award (2015) for his leadership and humanitarian contributions. The Sedins, Luongo and Alfredsson did not win a Stanley Cup. Alfredsson won the Calder Trophy as rookie of the year, plus the King Clancy and the Mark Messier leadership awards.
Zetterberg boasts a significant international resume. He's one of 30 players in the Triple Gold Club . That means he won the Stanley Cup, IIHF World Championship and Olympic gold medal.