The Daily: Teams Like the Red Wings Can Win Big in Today's Trade Market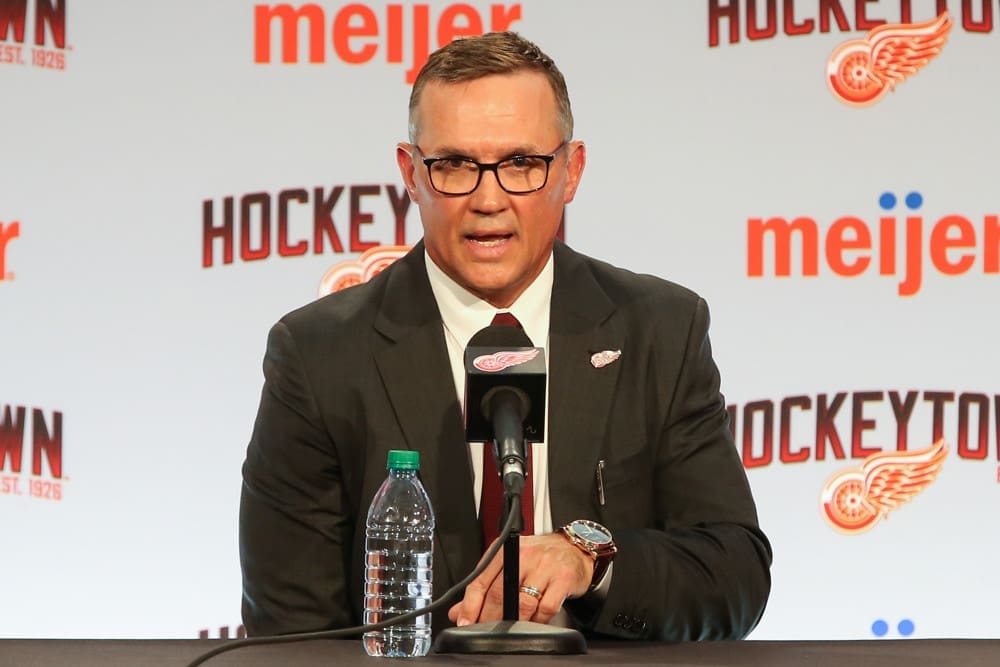 The Los Angeles Kings had extra cap space because Dustin Brown retired. They made a deal to land Kevin Fiala from the Minnesota Wild. The Nashville Predators owned more than $20 million in cap space and used some of it to land veteran defenseman Ryan McDonagh. Will the Detroit Red Wings make the next big trade?
The Red Wings, according to CapFriendly.com, presently own more than $35,771,111 million in salary cap space. Only GM Pat Verbeek's Anaheim Ducks have more. They are in a position to do what the Kings and Predators did.
A handful of teams, including the Edmonton Oilers, Vegas Golden Knights and Toronto Maple Leafs, are looking to move a player or two to create cap space for their team.
The Red Wings also are in a favorable salary cap position to bid on top free agents. However, free agents won't be lining up to come to a team that has missed the playoffs six consecutive seasons.
The Buffalo Sabres and Arizona Coyotes also have considerable cap space, but they aren't expected to use it.
Also, some teams are just looking to make deals. Hockey Now is still reporting there is considerable interest in defenseman Jeff Petry. Pittsburgh Hockey Now wrote about the Ottawa Senators possibly moving goalie Matt Murray. 
Last month, the Red Wings were listed among the teams interested in Petry. He is the son of former Detroit Tigers pitcher Dan Petry. Jeff Petry played his college hockey at Michigan State.
In Case You Missed It
Bob Duff points out the similarities and the differences with new Detroit Red Wings coach Derek Lalonde and former coach Jeff Blashill.
How has Ethan Phillips developed since the Red Wings drafted him? Detroit Hockey Now looks at his potential.
One Mock Draft projects center Conor Geekie as the Detroit Red Wings' pick at No. 8.
What's up with Detroit Red Wings 2019 second-round pick Robert Mastrosimone? He's heading to Arizona State for a fresh start.
Hockey Now Network
Boston: One report says Bruins forward Jake Debrusk has rescinded his request to be traded.
Florida: Florida Hockey Now Takes a deep dive into whether Joe Thornton has a future with the Florida Panthers.
San Jose: Sheng Peng of San Jose Hockey Now has the scoop. Mike Grier will be the first black GM in the NHL when he is announced GM of the San Jose Sharks.
Washington: The Washington Capitals may be targeting Rutger McGroarty for their first-round draft pick..