Red Wings Pick Kasper Can Drive Net, But Not to Rink
Rogle BK center Marco Kasper, selected eighth overall by the Detroit Red Wings in the NHL entry draft, doesnt have his driver's licence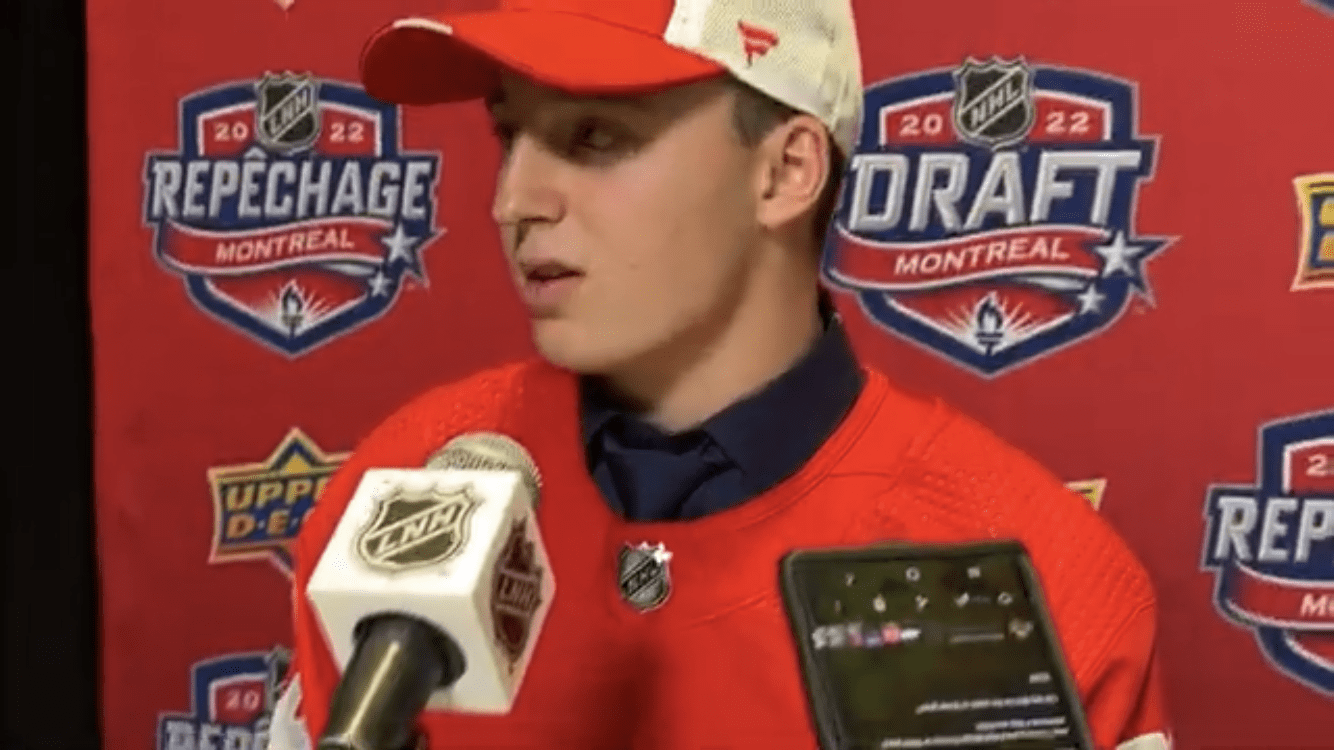 Marco Kasper loves to drive the net. However, Kasper can't legally drive to the rink.
The Rogle BK center, made the eighth overall selection of the Detroit Red Wings in the first round of the NHL entry draft on Friday, doesn't have his driver's licence. He rides his bike to the rink every day.
Well, at least you know he'll be good on the cycle.
In Kasper, 18, the Red Wings are getting a player who clearly fills a need for them. Too often last season, Detroit was easy to play against. The Red Wings don't score a lot of the dirty goals. They aren't winning the majority of puck battles.
On the ice, Kasper isn't a friendly ghost.
"He's strong on his skates, fearless, finishes hits," Red Wings vice-president of hockey operations Nicklas Lidstrom said. "He competes every shift. It's impressive to see a young player work that hard."
Kasper's determination to make it is evident in his decision to leave his native Austria to play in the SHL for Rogle at the age of 16.
"I like how you have to come every day like ready to play and I think against better competition, you have to be in a higher level and I think that that helps all the time," Kasper said.
BetMGM Sportsbook
States: All States Where Legal
GET THE APP
SIGNUP BONUS
UP TO $1,000!


Up To $1000 Paid Back in Bonus Bets
BET NOW
The growth in his game is apparent.
"Just playing against men, it was tough every game to just really be proficient," Kasper said. "Just trying to do the best every game."
Kasper's Game Evolving
Rogle won the Champions League title and as the season was progressing, the evolution in Kasper's game was upward in motion. Rogle coach Chris Abbott gave the young Austrian an increasing role as the team got into the biggest games of the season.
"I think just my competitiveness," Kasper said of the qualities that were enabling his game to grow. "Just wanting to win every game."
He'll be the third Red Wings prospect suiting up for Rogle next season, joining William Wallinder and Theodor Niederbach.
While playing for Rogle, Kasper also continued his high school education. His hockey IQ is high end and that's certainly a quality Red Wings GM Steve Yzerman treasures in a player.
Kasper is an expert juggler and was once an Austrian film star. As a youngster, in a case of life imitating art, he filled a starring role as a youth hockey player in a movie called Harri Pinter, Drecksau.
"I was really young then," Kasper explained. "It was a bit nerve wracking but it was definitely a neat experience.
And, it a bit of foreshadowing, the team he played for in the movie wore red and white uniforms.