Red Wings Sign Center Andrew Copp To 5-year-Deal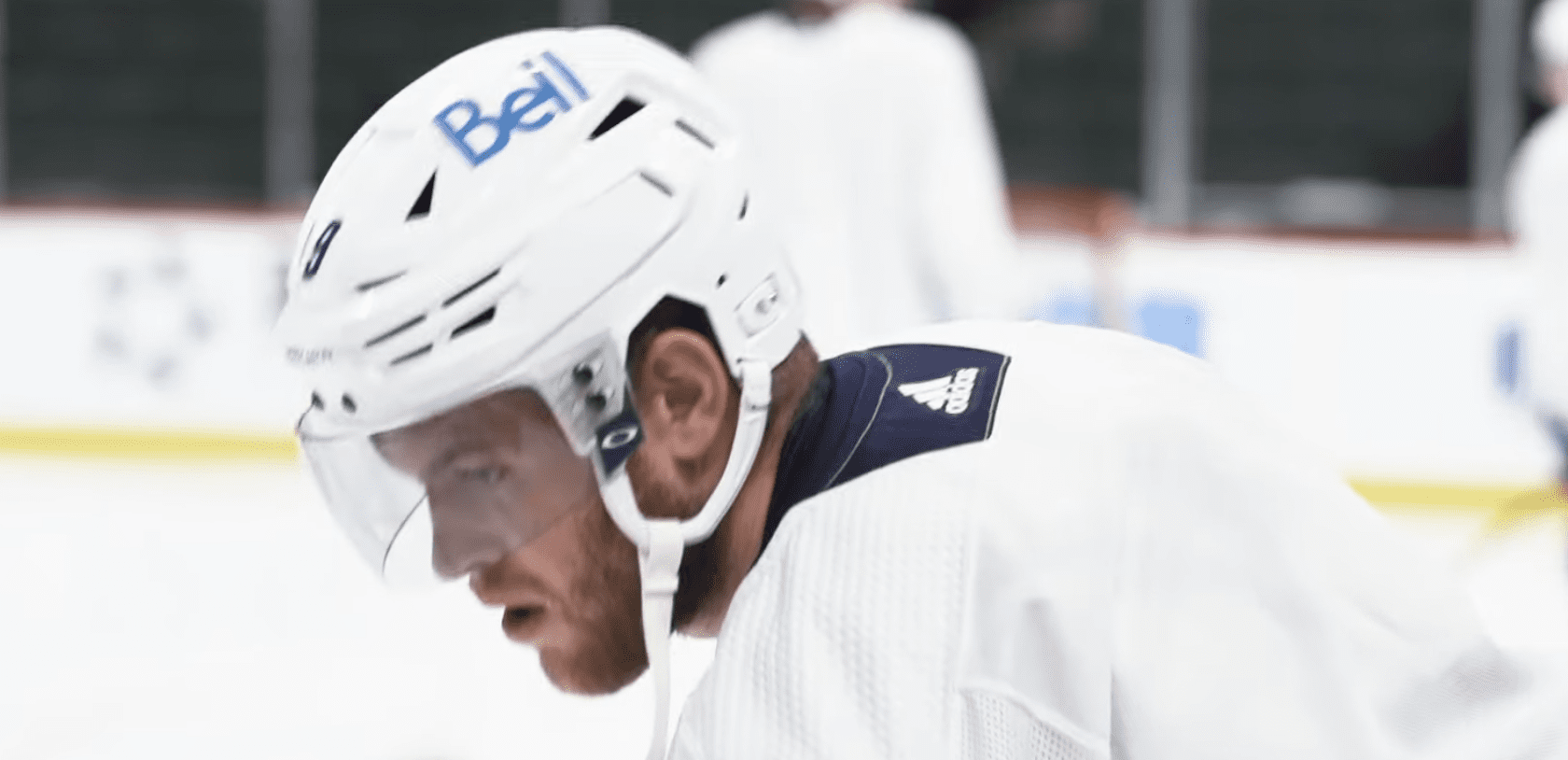 Detroit Red Wings general manager Steve Yzerman vowed to surround his core with impact players. He started as soon as free agency officially opened by signing Michigan native Andrew Copp to a five-year deal worth $5.65 million per year.
🏡🙌

Welcome home, @Copp94! pic.twitter.com/OuIEjmQBA0

— Detroit Red Wings (@DetroitRedWings) July 13, 2022
Copp, 28, instantly slots in as a top six forward while satisfying the two-way 200 foot game that Yzerman seeks in his players up front. He can play both center or wing. He's 6-foot-1, 210 pounds.
Detroit Hockey Now's Kevin Allen listed Copp as one of the 10 forwards that they could potentially pursue. By Wednesday morning, Detroit was listed as the favorite to land the 28-year-old.
Copp Increased His Value with Strong Playoff Performance
The Ann Arbor native had 53 points in 72 games with both Winnipeg and New York. But it was the playoffs where Copp showed his value. With 14 points (6-8) in 20 games, Copp was disruptive and dangerous throughout the Rangers run to the Conference Final.
Andrew Copp grew up in Ann Arbor. Only got to play in Detroit once a season with the Jets https://t.co/N8Ta0GSyWM

— Brad Galli (@BradGalli) July 13, 2022
Now Yzerman is banking on that presence in Detroit. Copp immediately gives the Red Wings a solid 1-2 punch down the middle, and in turn, gives more value to the top nine. With the acquisition of Copp, who brings in a scoring touch along with responsible two-way hockey, the Red Wings can begin rounding out other spots to tighten their defense.
Red Wings Looking to Add Players That Make "Significant Impacts"
The reported term and price attached are more than Yzerman has spent so far in his three years with the team with any free agent. But this is a first forceful step for the Red Wings out of rebuild status where Yzerman starts surrounding his younger core with strong players.
"We watched the positive impact some of our younger guys had this year," Yzerman said. "We'd like to add to that and continue to move forward. If there's a player that can make what we feel would be a significant impact, we're not afraid to do that in free agency."
Copp appears to be the first of those significant impacts. Between Winnipeg and New York last season, Copp reached 20 goals for the first time in his career. His value, though, will be on special teams where he's a tenacious penalty killer, something the Red Wings desperately seek.
Copp believes it's a great fit as the Red Wings begin their rise, and it's why he chose to sign a five-year deal.
"It might take all five years, it might be past that," Copp said.  "But I think this organization is headed for really good things and the sky's the limit. Like I said, it's not a one or two-year decision.
It's a five year decision. I'm looking forward to spending all five years and hopefully more with the organization and trying to get to that ultimate goal."
Copp also spoke with head coach Derek Lalonde, and expects to mesh well with the new staff.
"I felt like we really connected, thought about the game a lot of the same way," Copp said.  "Definitely looking forward to getting everything started with him."
There certainly feels like more moves are yet to be made, even with Copp now in the fold. But he's another part of Yzerman's plan to move Detroit out of the rebuild and into respectability.