Red Wings of Tomorrow: Carter Gylander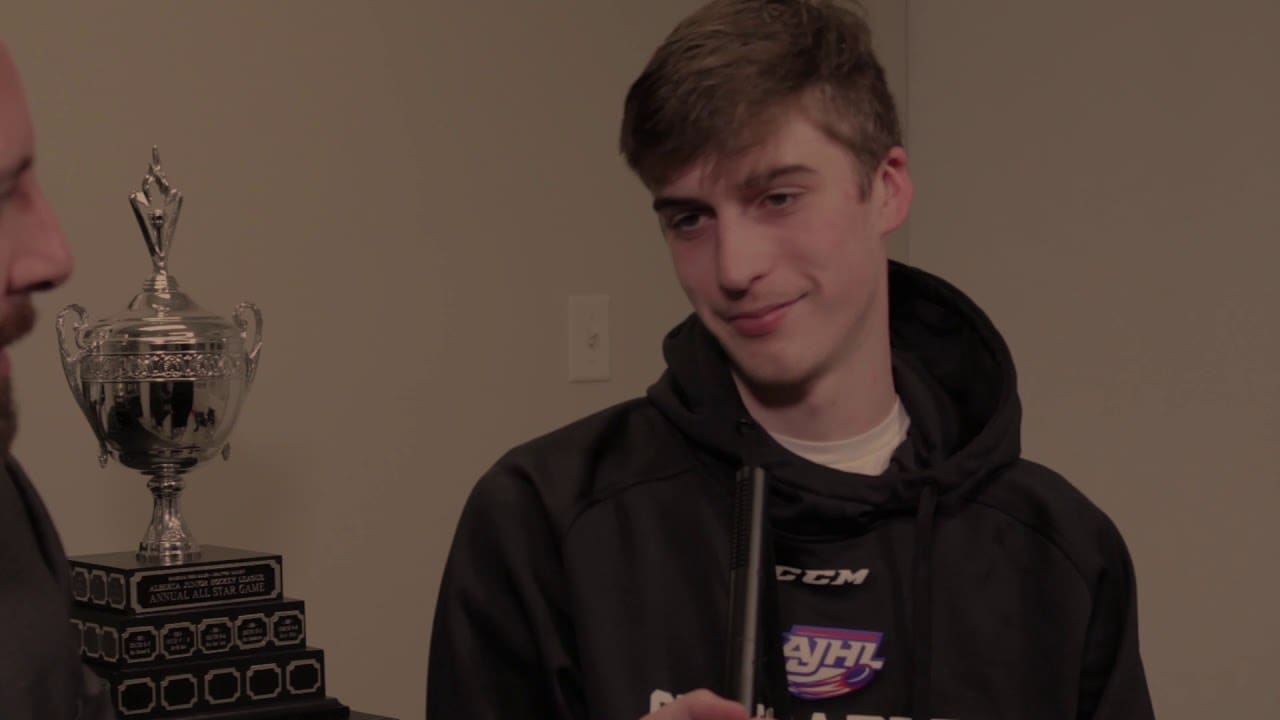 Red Wings of Tomorrow is assessing every prospect in the Detroit Red Wings system and what they are projecting to be in the future. We'll be looking at the strengths and weaknesses of their game, as well as what the future holds for them as they advance through the Detroit organization. Today, we feature goalie Carter Gylander
Carter Gylander
Position: Goalie
How Acquired: Selected 191st overall in the 2019 NHL Draft
2021-22 Stats: (W-L-GAA-SV%) 7-8-2.77-.908 (with Colgate)
Contract Status: None
Anticipated 2022-23 Team: Colgate University
Prospect Synopsis
Carter Gylander is another in the of Steve Yzerman goalie selections–towering in the net. Standing at 6'5, Gylander finished his sophomore season at Colgate. He appeared in 15 games but now as a junior he'll likely see more time in the net as an upperclassman.
Gylander had some impressive performances–making 47 saves against Western Michigan in a loss, and 38 against Vermont in a 5-3 victory.
Detroit Hockey Now's Bob Duff wrote about Gylander last year and though on a team that isn't in the spotlight as say a Boston University, or a University of Michigan, he's held his own, including his freshman year.
He posted a season-high of 37 saves in the upset of No. 10/11 Quinnipiac.

Join us in congratulating Carter Gylander on his third @ecachockey weekly honor of the year! #PlayFast pic.twitter.com/0v5nanLTM9

— Colgate Men's Hockey (@ColgateMIH) March 8, 2021
Estimated Time of Arrival in Detroit
Gylander is in a line of goaltender prospects that Yzerman has selected to bolster the pipeline. He was at development camp last week and though he might not have the attention that a Sebastian Cossa has, he's certainly a prospect to keep an eye on.
#CANWest goaltender Carter Gylander with a toe save on the breakaway. Good for his confidence after two early goals. #WJAC pic.twitter.com/QTqEntqHIS

— Steven Ellis (@StevenEllisTHN) December 9, 2019
Gylander's junior season could be one that raises his profile some more. Gylander's biggest issue is that his program isn't as prominent. This certainly isn't a negative- it's just a reality. In the aforementioned game where he made 47 saves–it was on 53 shots. Detroit Hockey Now had Gylander ranked fifth in the system in the goaltender snapshot back in June.
The talent is certainly there, and development for goalies is always a bit more of a waiting game. Hammering down an estimated time of arrival is a bit trickier. Gylander's rights don't expire until August 15, 2024, which gives him his senior season as well to really showcase where his standing is in the system.
BetMGM Sportsbook
States: All States Where Legal
GET THE APP
SIGNUP BONUS
UP TO $1,000!


Up To $1000 Paid Back in Bonus Bets
BET NOW
Regardless, he's fits the bill already as another guy who stands tall in the net both literally, and figuratively. A strong junior season could catch the attention of the front office, and hasten a trip to Detroit if it's truly in the cards.