Trading for Tkachuk Makes Sense, But Red Wings Aren't the Favorite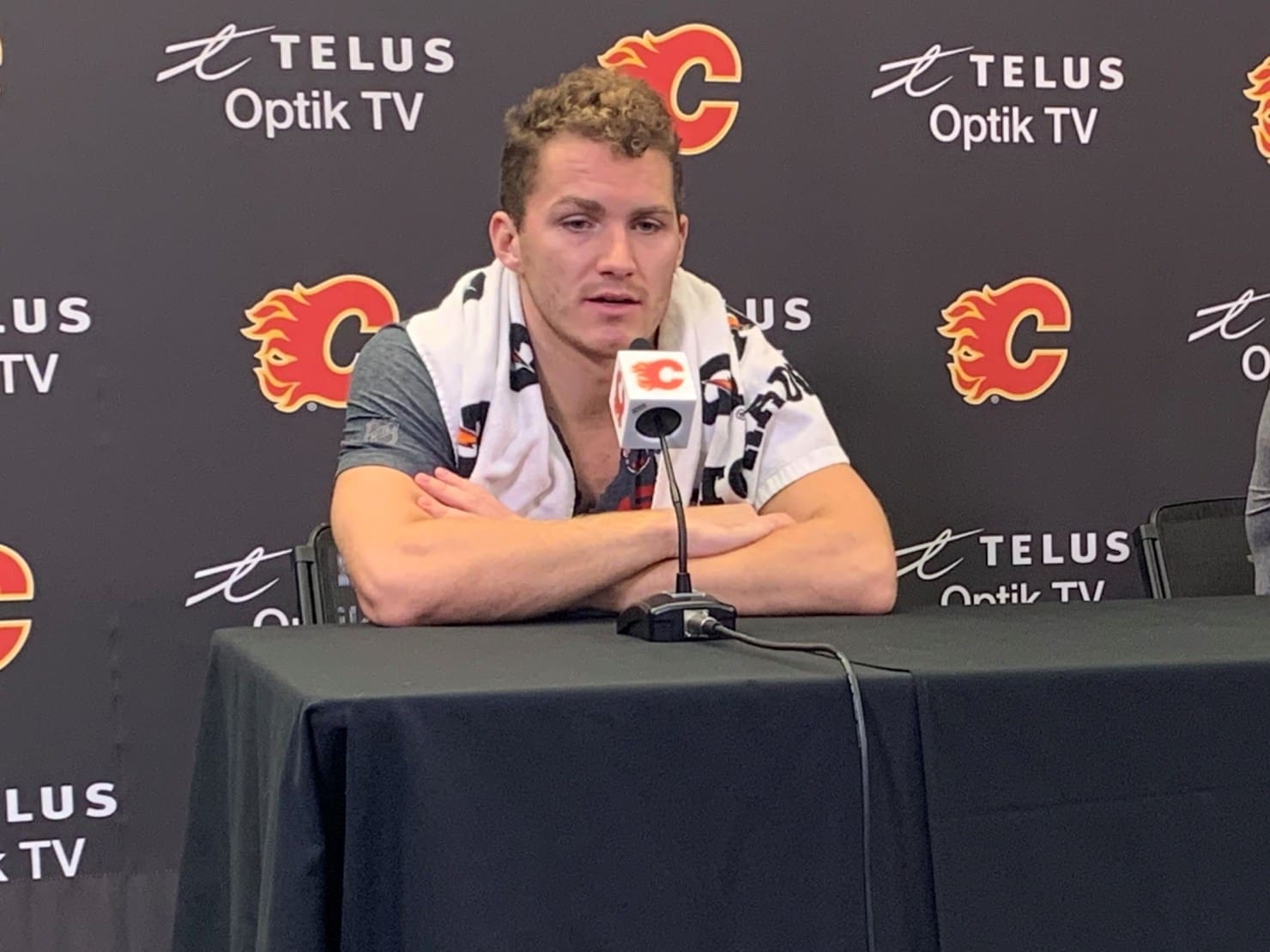 When Detroit Red Wings Steve Yzerman last talked to the media, he thought the dealing was done. He shows a roster with 26 NHL players, plus defenseman Simon Edvinsson who will probably make the team. If a prospect like Jonatan Berggren or Elmer Soderblom earns a place, interesting decisions will have to be made.
"I'm pretty content right now," Yzerman said, "to go into training camp with the group we have."
Then, he gave himself an out clause.
"But I wouldn't be doing my job if I wasn't exploring, if there's any other opportunities out there, by trade," Yzerman said. "I wouldn't want to sign another significant free agent and put myself in position where I have to trade somebody for whatever reason because that's not a good time to do it. But I'm always looking at ways to try to get better."
That's why you can assume Yzerman placed a call to the Calgary Flames about Matthew Tkachuk. That's who Yzerman is. He leaves no opportunity unexplored. Tkachuk is one of the rarest of players in the NHL. Last season, Tkachuk scored 42 goals while playing the irritating style that puts him on the list of hardest players to play against. He would be an exceptional addition to Detroit's rebuild.
Since Tkachuk told the Flames he doesn't want to stay with them long-term, social media has been alive with trade possibilities in several cities.
But here are some factors to consider before drawing any conclusion about what the Red Wings' chances are of landing Tkachuk.
Who Flames Will Want
First, what we are hearing is that the Flames will want a top forward, a premium prospect and a first-round pick.
The Flames will be looking for players like Lucas Raymond or Edvinsson, maybe Elmer Soderblom, etc.
Calgary once acquired a young Jarome Iginla for Joe Nieuwendyk and they will be trying to replicate that deal.
Yzerman is not likely to part with Raymond and Edvinsson.
Second, those who like the idea of moving Tyler Bertuzzi in a trade for Tkachuk have to consider that the Flames aren't going to be interested in another player with a chance to be a UFA next summer. Second, Bertuzzi's unvaccinated status could cause even more problems if he is on a Canadian team. Of course that is all dependent upon what Canada's vaccination rules will be in 2022-23. We simply don't know what those will be. But the Flames, having lost Gaudreau and now Tkachuk, will be looking for players with term on their contract.
Also, Tkachuk has the leverage here because most teams will want to sign him long-term. We don't know know how he feels about Detroit. Would he want to be part of a rebuild? He is only 24. Tkachuk knows Michigan because he played two seasons for the U.S. National Team Development Program. He knows Red Wings captain Dylan Larkin. That's a plus.
Big Ticket
Tkachuk is also probably going to want a long-term contract in the $9-10 million range. Remember, he is a restricted free agent so the acquiring team needs cap space for him this season. Depending upon who goes back in the deal, the Red Wings could suddenly be pushed up against the salary cap. Detroit Hockey Now projects the Red Wings will have about $7.5 million in cap space at the start of the season.
The other issue in play here is that there will be several other teams bidding for Tkachuk. Some believe the St. Louis Blues are one of the favorites because Tkachuk is from St. Louis.
BetMGM Sportsbook
States: All States Where Legal
GET THE APP
SIGNUP BONUS
UP TO $1,000!


Up To $1000 Paid Back in Bonus Bets
BET NOW
Already, we are starting to hear potential offers of top players like Robert Thomas or Jordan Kyrou. The New Jersey Devils general manager Tom Fitzgerald is related to the Tkachuk family and there has been speculation about the Devils offering Jesper Brett. He's a 23-year-old Swedish forward who scored 27 goals last season. Kyrou, 24, also scored 27 goals last season.
The Devils were also trying to land Johnny Gaudreau. They have plenty of cap space.
Plus, Matthew Tkachuk may want to play with his brother, Brady, in Ottawa. They suddenly are willing to spend and they have a cache of young talent.
The Red Wings are probably interested in Tkachuk. But to acquire him, it will require Yzerman to give up a players who are in his rebuild plans. That's why the Red Wings are probably not among the favorites to land him