Red Wings Daily: Maatta Sought AA Rating Before Signing With Detroit
Before signing with the Red Wings, free agent defenseman Olli Maatta sought opinions on the team and city from some of his teammates in LA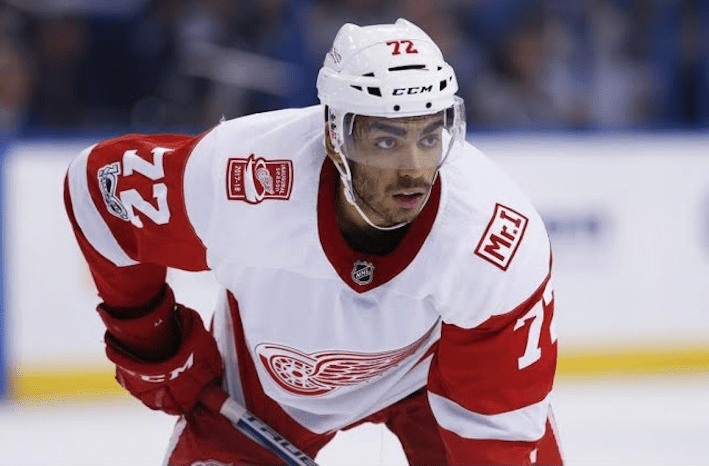 As he was considering a contract offer from the Red Wings, defenseman Olli Maatta was wanting a second option. He thought opting to get a AA rating on the city of Detroit and the organization would be a wise investment strategy.
He contacted forward Andreas Athanasiou to solicit his opinion on both Motown and Hockeytown. The two were teammates with the Los Angeles Kings.
AA gave both entities a AAA rating.
"Athanasiou, I'm pretty good friends with him," Maatta explained. "He was there for a long time and he had nothing but good things to say about it – the organization and team-wise, the guys in there, the staff."
Athanasiou wasn't the only former Detroit player to sing about the praises of the Red Wings organization directly into Maatta's ears.
"(Troy) Stecher was another one," Maatta said. "And you talk a lot with your agent (J.P. Barry), about teams that are available and where you want to go.
"I heard nothing bad about Detroit. It was all great things. How exciting the team is, and they definitely want to be a contender. So I just want to be a part of it. It just felt right."
Red Wings In Case You Missed It
The Chris Osgood Hall of Fame debate still has some steam behind it
It's decision time for the Red Wings. Do they sign forward Tyler Bertuzzi to a long-term deal, or do they trade him?
Suddenly, Jonatan Berggren's path to a place on the Red Wings roster for next season looks to be a steep hill to climb
Hockey Now Network
Pittsburgh: Hall of Fame writer Dave Molinari of Pittsburgh Hockey Now views the Red Wings as a team with a realistic chance to make a playoff push in 2022-23.
Boston: Former Boston Bruins defenseman John Gruden is returning to the club as an assistant coach.
Philadelphia: New coach John Tortorella is uncertain whether the Philadelphia Flyers will name a captain for next season.
Washington: The brass is harboring no concerns about whether captain Alex Ovechkin or defenseman Dmitry Orlov will be able to get our of Russia and back to the Washington Capitals in time for the 2022-23 campaign.
Islanders: Giving up Mathew Barzal to get Matthew Tkachuk from the Calgary Flames makes no sense for the New York Islanders.
BetMGM Sportsbook
States: All States Where Legal
GET THE APP
SIGNUP BONUS
UP TO $1,000!


Up To $1000 Paid Back in Bonus Bets
BET NOW
San Jose: According to an NHL source, the San Jose Sharks have interviewed Toronto Maple Leafs assistant Spencer Carbery for their vacant head coaching position.
Vancouver: Yushiroh Hirano, the first Japanese-born player to score a goal in the AHL, is signing a two-way AHL/ECHL deal with the Abbotsford Canucks, the AHL farm club of the Vancouver Canucks.
Montreal: The Montreal Canadiens are of the belief that goaltender Carey Price will be resuming his NHL career next season.
Calgary: What's more impressive – that the Calgary Flames suited up two 100-point scorers last season, or that they may lose both of them – Johnny Gaudreau and Matthew Tkachuk – before next season?