Hagg Explains Why Red Wings Were His Choice
Swedish NHL veteran Robert Hagg is ready to serve as a mentor to the young Swedish defensemen in the Detroit Red Wings organization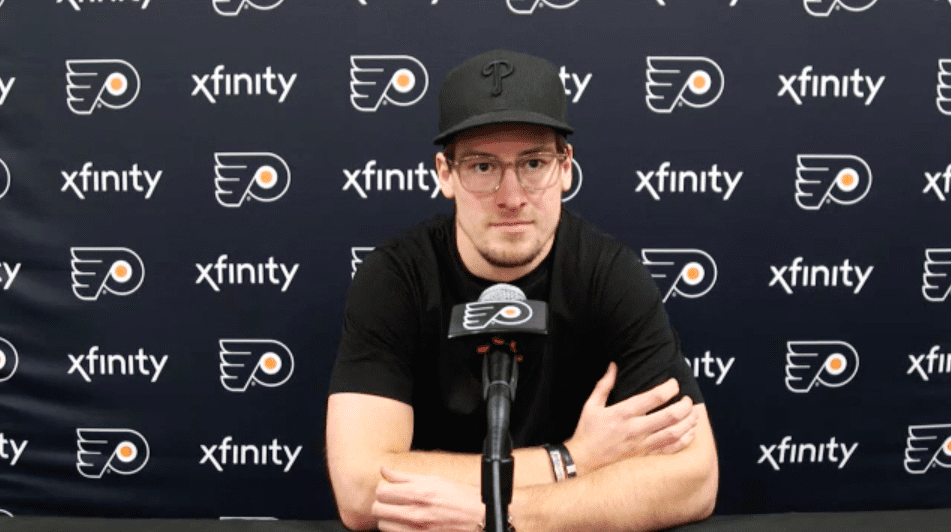 Robert Hagg will have you know that the Detroit Red Wings were just one of many NHL suitors who were lining up seeking to get his name on a contract. However, there was just something about what Detroit had to offer that appealed to the veteran Swedish defenseman.
"There were a few different options on the table, but I stuck with Detroit," Hagg told Gunnar Nordstrom of expressen.se. "Partly because of how the team looks and is structured, but also that there is a big upside and a very exciting future."
Hagg ended up signing a one-year pact with the Red Wings for $800,000.
On Detroit's end of the transaction, predicating the move was certainly the news that defenseman Mark Pysyk, who's signing as a free agent took place less than two weeks ago, has recently undergone Achilles tendon surgery. That's going to put him on the shelf for 4-6 months.
Hagg Ready Serve As Mentor With Red Wings
At the age of 27, Hagg has also played six NHL seasons with three teams. That timeframe saw him suiting up for 300 games in the world's biggest hockey league.
On the Detroit defense, only the two other newcomers – Olli Maatta (534) and Pysyk (521) – show more NHL games on their resumes.
"It is a young team, but with many who have been in the league for several years and gained experience," Hagg said of the Red Wings.
Among the Red WIngs blueline brigade are a number of young Swedes who figure to be breaking into the NHL either next season of over the ensuing two or three campaigns. They include Simon Edvinsson, 19, Albert Johnasson, 21, and Gustav Lindstrom, 23, who has 92 games of NHL experience under his belt.
Edvinsson and Johansson will be playing their first North American seasons in 2022-23.
Hagg is a Swedish defenseman with extensive NHL experience. He's also a rearguard familair with playing in rebuild modes in Philadelphia and Buffalo. If he can help the youngsters make that transition from European hockey to the NHL, he'll be happy to help.
"There are many talented players and it will be fun to get to know them all," Hagg said. "I'm looking forward to getting over there and getting started."