Happy Homecoming For Former Red Wings Forward Knuble As Griffins Coach
Grand Rapids Griffins assistant coach Mike Knuble can relate to Red Wings farmhands because he once was one of them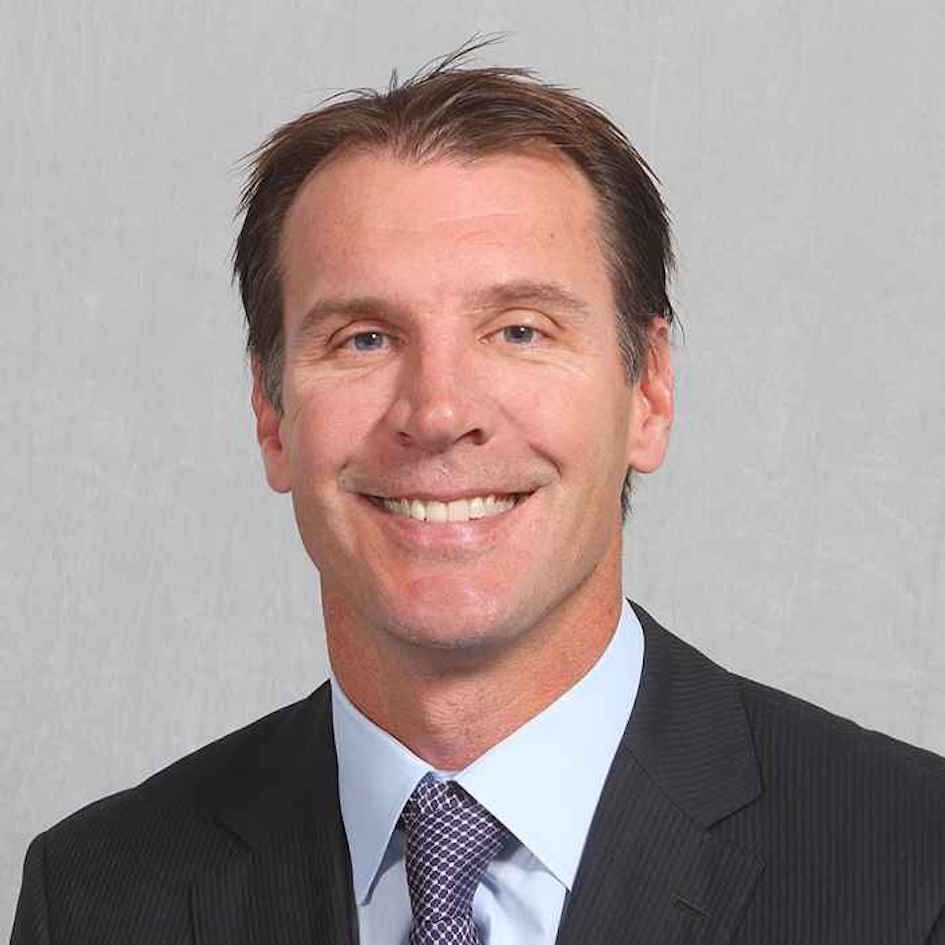 From his time as a Detroit Red Wings farmhand, to his current status as mentor to Red Wings farmhands, Mike Knuble has seen both sides of minor league life. He definitely prefers the current method through which Detroit is developing its future.
Knuble, who's from Grand Rapids, played in the Red Wings system when the club's AHL farm club, the Adirondack Red Wings, was situated in Glen Falls, N.Y. He felt he was hundreds of miles away from the NHL then, both literally and figuratively.
Mike Knuble doing his best Sam Gagner impression. Beauty. #ALLCAPS pic.twitter.com/c1M2YrJ72l

— Caps Clips (@CapsClips) June 20, 2020
"I know when I was in Adirondack way back when, Detroit had 62 wins (in 1995-96)," Knuble recalled. "Nobody was going anywhere. We were (a) split (farm club) with Tampa. Tampa was horrible. They had guys going up and down left and right.
"The Detroit guys in Adirondack were just rotting there. That was frustrating.
"I pull that story out every once in a while. You don't want to bore guys with stories of the glory days but there are some funny moments where you can recall things. We've all been there."
Knuble Believes Being Closer To Detroit Counts
With Detroit being just a couple of hours up the highway from Grand Rapids, there's a sense among the Griffins players that they are close to the NHL, both literally and figuratively. That reality can help overcome the challenges that are assured by life in the minor leagues.
Watching players like Chase Pearson and Turner Elson get a shot in Detroit last season is the reward for the work the Griffins coaching staff puts in every day.
Mike Knuble hangs by the net and wins it in 2OT vs the Capitals during the 2008 playoffs pic.twitter.com/vHdWn3spfS

— Coots (@YaBoyCoots) May 10, 2022
"We'd love to send them up and never see them again," Knuble said. "Guys come up and back, guys are wondering why they never get called up. You try to make them aware of points and things.
"This is how you're gonna get there. The faster you can adjust to that in the American League and display those traits, then you're gonna have a better chance to get up there."
Minor League Life A Roller Coaster Of Emotions
Playing in the minor leagues is literally and up an down experience for some players. Others feel like they're getting the mushroom treatment – stuck off in the dark, having crap dumped on them every day.
Keeping players focused on the task at hand can be the most daunting task facing an AHL coach who is dealing with players at all levels of the pro hockey experience.
"There is kind of a career hierarchy a little bit," Knuble acknowledges. "There are guys who are at a crossroads in their career, for sure. They have decisions to make about which direction they want to go. Do they want to keep trying in the American League? Do they want to go to Europe?
BetMGM Sportsbook
States: All States Where Legal
GET THE APP
SIGNUP BONUS
UP TO $1,000!


Up To $1000 Paid Back in Bonus Bets
BET NOW
"There's guys on the way up, there's guys on the way down. There's guys somewhere stuck in the middle, coming to terms with what they're gonna be.
"It is interesting in that respect. You get all kinds of people at different levels."
Knuble tries to be both a motivator and a sounding board for players riding this emotional roller coaster. That he's taken the same journey offers him credbility when he's sharing advice with these Red Wings hopefuls.
"I think you can relate because you've been in those positions before, you've fought the fight, as far as getting in a lineup, staying in a lineup.," Knuble said. "Granted, not every player is you. Everybody, they have different ways of doing things.
"Certainly, having some experience is helpful."