Rogle Replacing Frolunda As Favorite Swedish Club For Red Wings Fans
Swdish club Rogle will go three deep in Red Wings prospects this season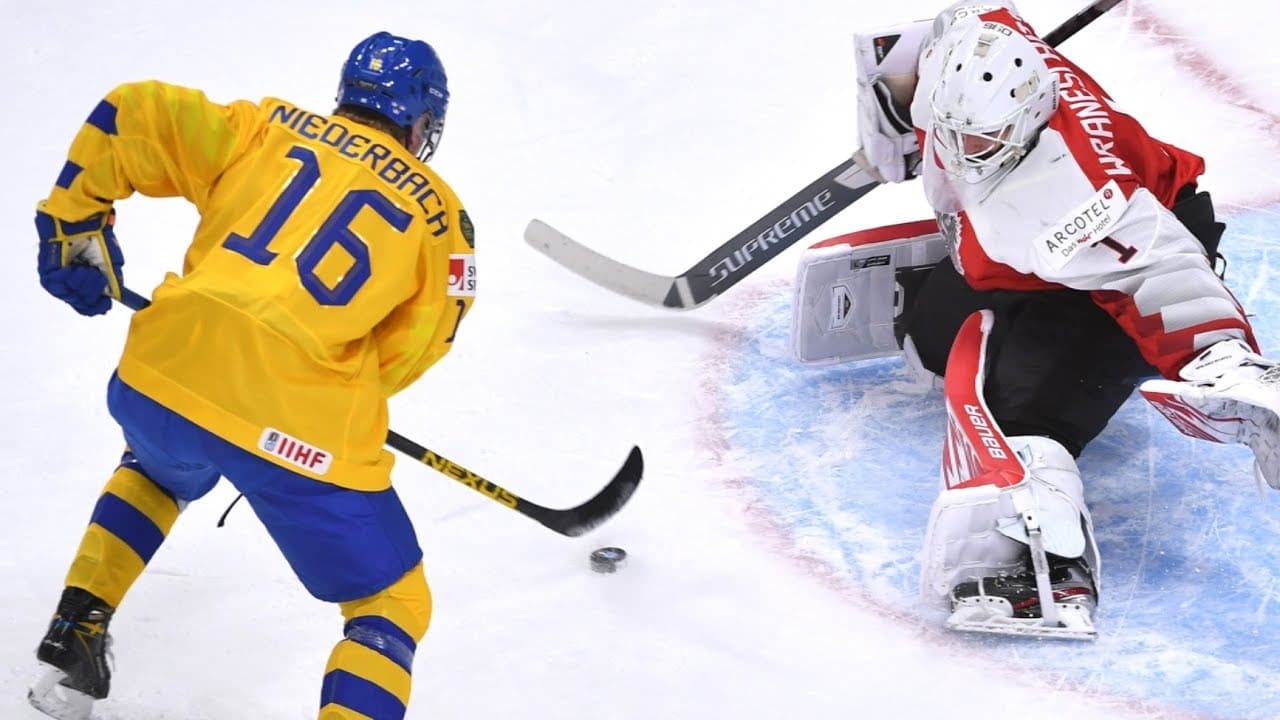 Last season, when Detroit Red Wings fans cast their glance across the Atlantic Ocean, all eyes were fixed on Frolunda. With Red Wings draftees Simon Edvinsson, Elmer Soderblom and Theodor Niederbach in the lineup, it was not a surprising development.
This season, that glance at Detroit's European future will continue focus on Sweden. Only this year, it's Rogle that is figuring to be the Swedish club of choice for Detroit fans.
In the spring, Niederbach was transferring from Frolunda to Rogle. There he'll be joining 2020 Red Wings second round draft pick William Wallinder and Marco Kasper, Detroit's top pick in the 2022 NHL entry draft.
🇸🇪 Niederbach's goal. 🇸🇪 pic.twitter.com/quAqhydxq8

— Detroit Red Wings (@DetroitRedWings) December 27, 2021
Red Wings followers will also recall that Rogle was the club where Moritz Seider was serving his SHL apprenticeship prior to last season's Calder Trophy-winning performance for Detroit.
"I wanted to try something new," Niederbach said of his move to Rogle. "Frolunda is a good club and I learned a lot from them but I felt I wanted to try something new.
"I know Rogle is a good team. Both Wallinder and Seider have been there and had huge development there. I know that I will come to a great club."
Rogle A Swedish Power
One thing Rogle has going for it is on-ice success. In 2020-21, the club played in the SHL final. Last season, Rogle won the European Champions League title, beating Frolunda in the semifinals of that competition.
Last season, Wallinder was the player making the move to Rogle. He left MoDo, ending up playing top-four minutes on the back end for Rogle.
William Wallinder in the flesh. #DRWDC pic.twitter.com/KDZtfonaP4

— Detroit Red Wings (@DetroitRedWings) July 12, 2022
"It went just the way I wanted it to," Wallinder said. "I got my game going, my defensive game started to work out. I'm in the right direction."
Red Wings Future On Display
Niederbach is hoping for a similar boost coming into his career by moving to Rogle. Last season, while logging ice time as a bottom-six at Frolunda, he still was able to be firing home nine goals in 51 games. He's hoping to get the chance to play center with Rogle after toiling on the wing at Frolunda.
"I have to prove myself that I can play center but I think the chance is good to get a chance to play center," Niederbach said. "But I have to prove myself that I can play center at SHL level."
Marco Kasper, assuming he stays in the SHL for the upcoming season, makes it three high profile Red Wings prospects who will play for Rögle BK, joining William Wallinder & Theodor Niederbach. #LGRW

A few clips of Kasper from the previous season: pic.twitter.com/kUbqONWPPA

— IcehockeyGifs (@IcehockeyG) July 8, 2022
Niederbach believes it's down the middle where he can make his mark before making the move to North American hockey.
"I see myself as a center, try to play good in both zones, be trustful in the D-zone but also can do something good in the O-zone," Niederbach said. "I wouldn't say straight-on two-way center but offensive center that can be trusted in the D-zone as well."
SIGNUP BONUS
UP TO $250


BONUS MONEY
BET NOW
Kasper eventually was proving that point last season. As the season wore on, he was gaining more and more prominence in the Rogle scheme of things.
"He works hard, likes to go straight to the net and be a little dirty in front of the net," Wallinder said of Kasper. "He's a tough guy to play against, really skilled, too."