Red Wings and Defenseman Jake Walman Agree on 1-Year Contract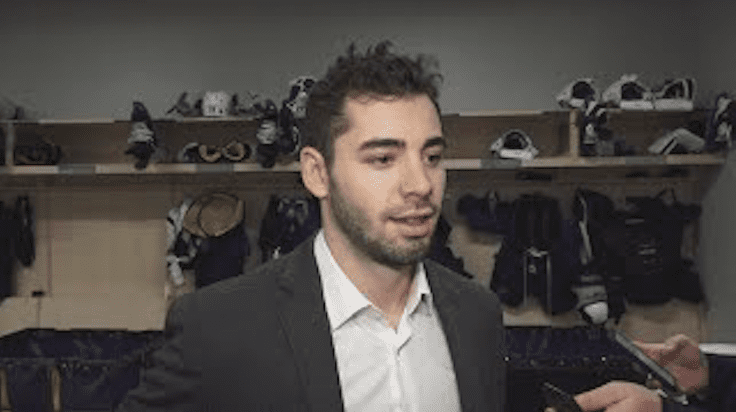 Defenseman Jake Walman and the Detroit Red Wings avoided arbitration by agreeing to a one-year, one-way contract  for $1.05 million.
The Red Wings had offered a two-way deal in their arbitration offer and Walman had asked for $1.7 million one a one-way contract. This NHL arbitration cases are now done for the summer.
Filip Zadina is the only Detroit restricted free agent still without a contract. Detroit still shows roughly $9.2 million in salary cap space. GM Steve Yzerman is also trying to work out new deals with Red Wings captain Dylan Larkin and Tyler Bertuzzi. Both of those players will be unrestricted free agents next summer.
Walman had offseason shoulder surgery and will start the 2022-23 season on injured reserve. He faces heavy competition to become a regular this season. The Red Wings have nine defensemen with NHL experience, plus highly-touted rookie Simon Edvinsson is expected to make the roster.
Veteran defenseman Mark Pysyk will also start the season on the injured because of an Achilles injury.
Crowded Defense
The Red Wings acquired Walman from the St. Louis Blues before the NHL trade deadline. At the time, GM Steve Yzerman said he had been watching Jake Walman since Walman was playing at Providence College. He appreciates Walman's blend of skating and shooting ability.
Jake Walman and DET avoid arbitration at one-year, $1.05M (one-way). With Walman (The Pride of Armour Heights) signing…arbitration cases are done for this summer

— Elliotte Friedman (@FriedgeHNIC) August 10, 2022
With new coach Derek Lalonde coming aboard, Walman, 26, will have a fresh start to prove he can be an NHL regular. Undoubtedly, the Red Wings will be looking for him to play more aggressively on the defensive side of the puck. Walman is 6-foot-2, 2-15 pounds.
Last season, Walman posted four assists in 19 games. He had three goals and six points in 32 games for the Blues before the March 22 trade that Nick Leddy to St. Louis. The Red Wings landed a second-round pick, plus Walman and Oskar Sundqvist. The Blues also received Luke Witkowski from Detroit.
Walman has played 76 NHL games and 189 more in the American Hockey League,