Swedish Columnist Projecting Breakout Season For Red Wings Prospect
Is Red Wings pick Liam Dower Nilsson about to make his mark in the SHL?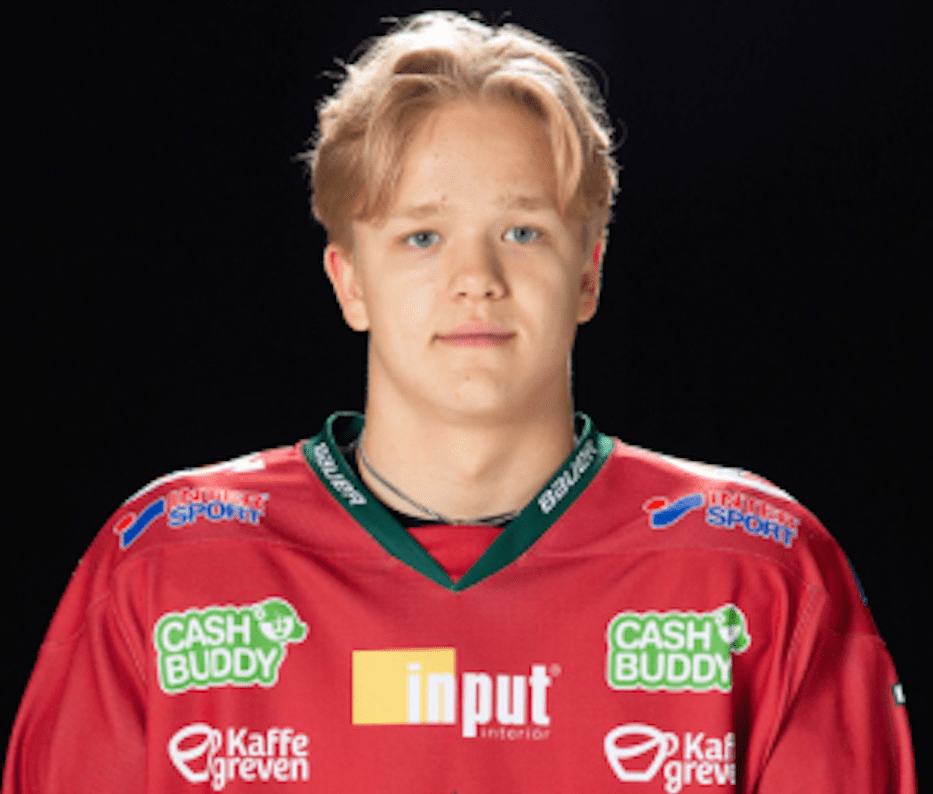 Over the summer, Detroit Red Wings prospect Liam Dower Nilsson was setting out a long list of objectives he was planning to be achieving during the upcoming season. One Swedish journalist is fairly confident that he'll making one of those goals come to fruition.
Columnist Sanny Lindstrom of Expressen.se is predicting that Dower Nilsson will be establishing himself as a regular with Frölunda during the SHL during the 2022-23 campaign.
"Frölunda has chosen to leave some space on the forward side," Lindstrom notes. "To give some of the club's juniors the chance. One such player is Liam Dower Nilsson."
Sweden finally gets on the board with a powerplay goal late in the game. Nice pass from Liam Dower-Nilsson (#lgrw) for Lugwig Persson (#2022NHLDraft) who pots it back door. #FourNations pic.twitter.com/BTRvK9HdZn

— Tony Ferrari (@theTonyFerrari) August 26, 2021
Among those who've departed from the club is fellow Red Wings draftee Theodor Niederbach. He'll be playing this season for Rogle. Lindstrom is believing that Dower Nilsson will be given every chance to make Frölunda's senior team. He could even be playing a major role with Frölunda this season.
"I know Frölunda believes in and sees (Dower Nilsson) as a player who can actually fight for some playing time on the power play," Lindstrom wrote. "I am unsure if Dower Nilsson is ready to take that role or if the Hockey Allsvenskan (Swedish second division) would basically be a better first step to be able to establish himself at senior level.
"Nevertheless, Dower Nilsson has a good game sense and finds creative solutions. The question mark is whether he has the speed to be able to use his talent at the SHL level already this season."
Dower Nilsson Playing for Sweden
Last season, Dower Nilsson was unable to be collecting a single point in 10 SHL games with Frölunda. Performing for Frölunda's squd in Sweden's J20 League, Dower Nilsson collected 19-31-50 totals over 34 games.
SIGNUP BONUS
UP TO $250


BONUS MONEY
BET NOW
Dower Nilsson will be playing for Sweden in the Four Nations Cup Aug. 25-27 in Roviniemi, Finland. The tournament is viewed as a precursor to the 2023 IIHF World Junior Championship.
Red Wings Top Pick Kasper Also Getting Some Love
Dower Nilsson isn't the only Red Wings prospect that Lindstrom is expecting to take a significant step forward this season. He's also a big fan of Marco Kasper. Lindstrom is also seeing Detroit's No. 1 selection in the 2022 NHL entry draft breaking through. He's expecting big things from Kasper with Rogle.
Marco Kasper attempting a michigan #LGRW pic.twitter.com/wCDvQbXrcS

— IcehockeyGifs (@IcehockeyG) August 11, 2022
"I don't see it as an impossibility at all that Kasper can score between 30 and 40 points," Lindstrom wrote of Kasper.