Top 20 NHL Center Ranking: It's Wait 'til Next Year for Larkin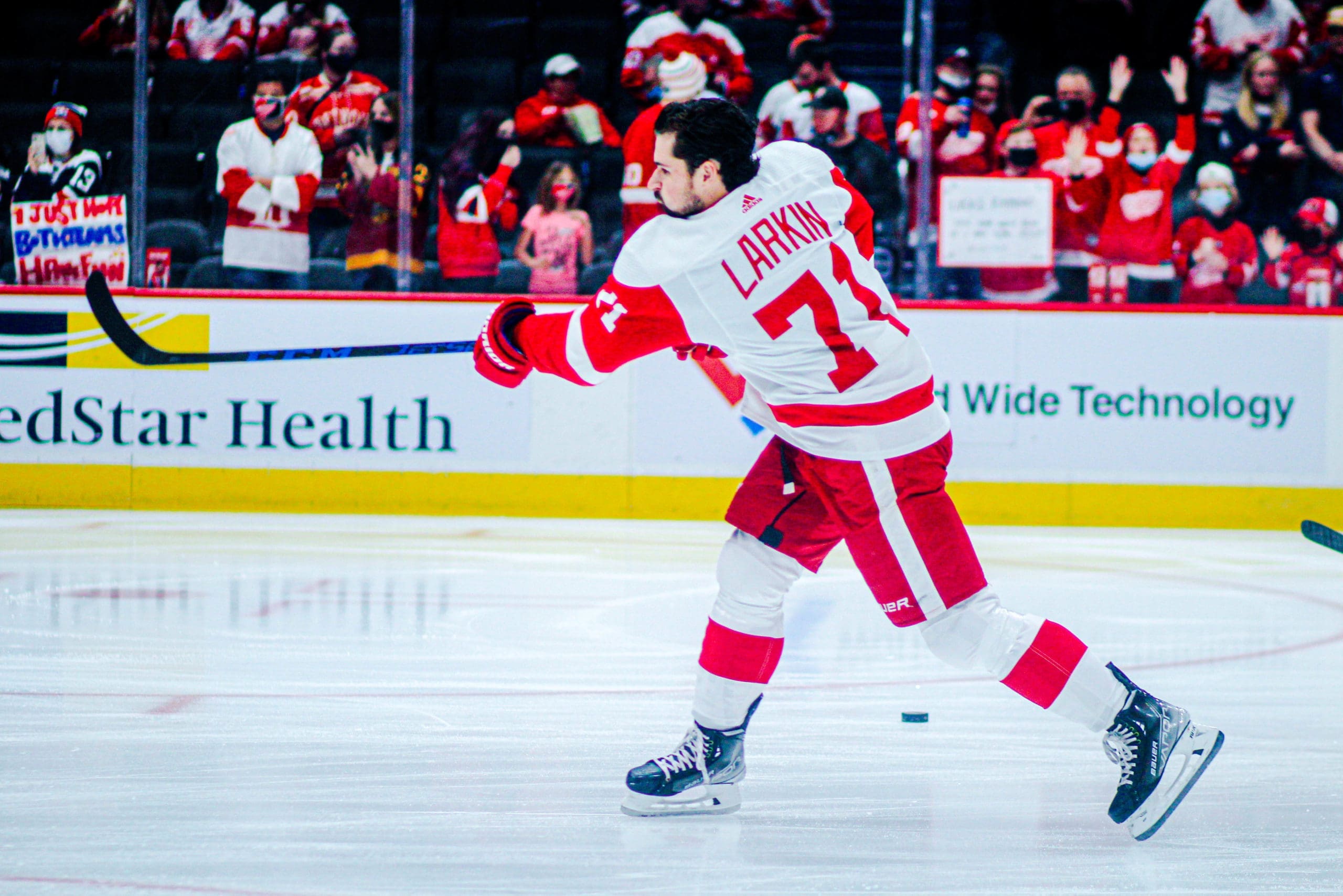 Detroit Red Wings captain Dylan Larkin scored 25 even-strength goals last season, the same number that Nathan MacKinnon scored,
Only eight NHL centers netted more even-strength goals than Larkin. That group included Auston Matthews,  Connor McDavid, Leon Draisaitl, Steven Stamkos and Elias Lindholm. There's no shame in finishing below those players.
The centers below Larkin in even-strength goals included Sebastian Aho, Sidney Crosby, Aleksander Barkov, and Brayden Point. All of the above players were listed on the NHL Network's List of Top 20 Centers.
Larkin didn't make the cut. He probably didn't deserve to be on that list. That's an impressive list of centers, particularly the first half of the list. But you can always make a case for a quality player and Larkin is a quality player.
NHL Network's list of top 20 centers heading into 2022-23 includes Ryan O'Reilly and Robert Thomas, Nos. 15 and 20, respectively. #stlblues pic.twitter.com/VxLDcj0c2t

— Lou Korac (@lkorac10) August 15, 2022
The issue on these lists is that it is not solely about statistics. And the other criteria is always subjective. Do you factor in age? Potential? Do you factor in the Larkin put up exceptional numbers (31 goals, 38 assists for 69 points) for a poor offensive team with a lousy power play?
Do you factor in the intangibles, such as his leadership. Larkin is Detroit's captain. He is coming off his second 30-plus goal season and probably his best all-around season. He has grown into his leadership role and his best hockey is still in front of him.
But the hard truth is Larkin isn't going to garner individual recognition until his team improves. If you look at that top 20 list, only four players (Jack Hughes, Jack Eichel, Elias Pettersson and JT Miller)  didn't make the playoffs last season. Hughes is coming off a breakthrough season during which he netted 26 goals in 49 games.
BetMGM Sportsbook
States: All States Where Legal
GET THE APP
SIGNUP BONUS
UP TO $1,000!


Up To $1000 Paid Back in Bonus Bets
BET NOW
Pettersson and Miller had better seasons than Larkin. Eichel is an odd case because his last two seasons have been undermined by injury. But when Eichel is healthy, his play has been worthy of being on this list. He averaged 27 goals per season in his first five seasons in the league.
At least the Vegas Golden Knights were close to making the playoffs last season. Larkin's Red Wings were not close.
Someday you could see Larkin on this list. But that day won't come until after the Red Wings are in the playoffs and back in contention.