Red Wings Other Johansson Making Noise in SHL Preseason
Red Wings draft pick Anton Johansson shining for Leskand in SHL preseason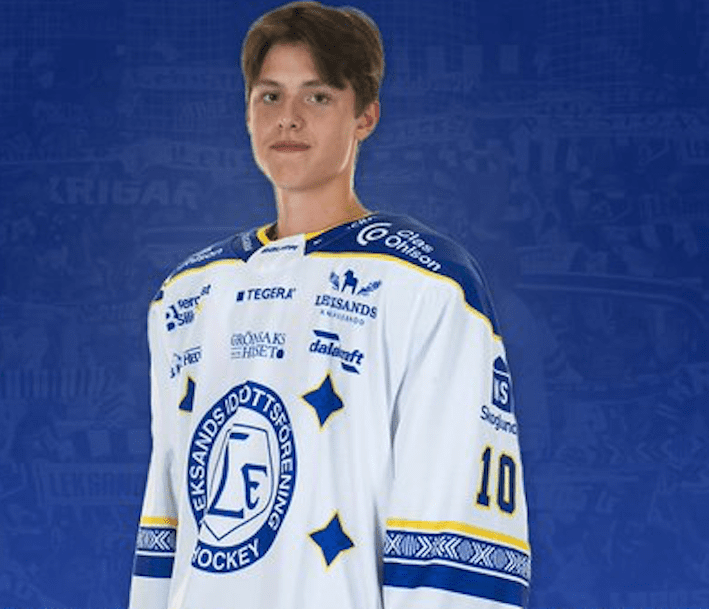 The Detroit Red Wings are two deep in defensive prospects who go by the name Johansson.
Albert Johansson, 21, selected 60th overall in the 2019 NHL entry draft, will be playing in North America this season for the first time this season. Expectations are that he'll be suiting up for the AHL Grand Rapids Griffins, Detroit's top farm club. Last season, he was helping Farjestad win the SHL title.
Anton Johansson is no relation to Albert, other than that they both could one day become Red Wings teammates. Just 18, this Johansson is both a fascinating and intriguing prospect for the club.
At 6-foot-4 and 172 pounds, he is lanky, with the potential to really fill out and grow into his body. He sizes up well in more areas than just as a physical specimen, however.
A couple of scoring chances for Anton Johansson who has played a very good preseason game for Leksand #LGRW pic.twitter.com/eUFckeqIQh

— IcehockeyGifs (@IcehockeyG) August 18, 2022
Anton Johansson displays an impressive offensive upside. He's a strong skater, transports the puck effecitvely and is equipped with a booming shot.
"We like the size, the right shot, puck-moving defenseman that we were excited to get," Red Wings director of amateur scouting Kris Draper said. "We really like the path that he's on."
Johansson Showing Well In SHL Preseason
Last season, Johansson started the campaign with Leksand J18. He moved up to the club's J20 squad and even graduated to play four games for the Leksand senior squad in the SHL, Sweden's top flight.
Due in part to a COVID-19 outbreak within the club, Johansson is being offered the chance to display his wares during the SHL preseason and it's been going well for him.
BetMGM Sportsbook
States: All States Where Legal
GET THE APP
SIGNUP BONUS
UP TO $1,000!


Up To $1000 Paid Back in Bonus Bets
BET NOW
"He's one of the game's biggest standouts, with good reach and exciting offense," wrote Tomas Ros of Swedish website Aftonbladet.se about the defenseman's preseason work following a game against Farjestad. "He will get more games in Leksand [SHL] this winter."
His father Tomas Johansson is the sporting director for Leksand.