Can Coach Mike Babcock Find His Way Back In The NHL?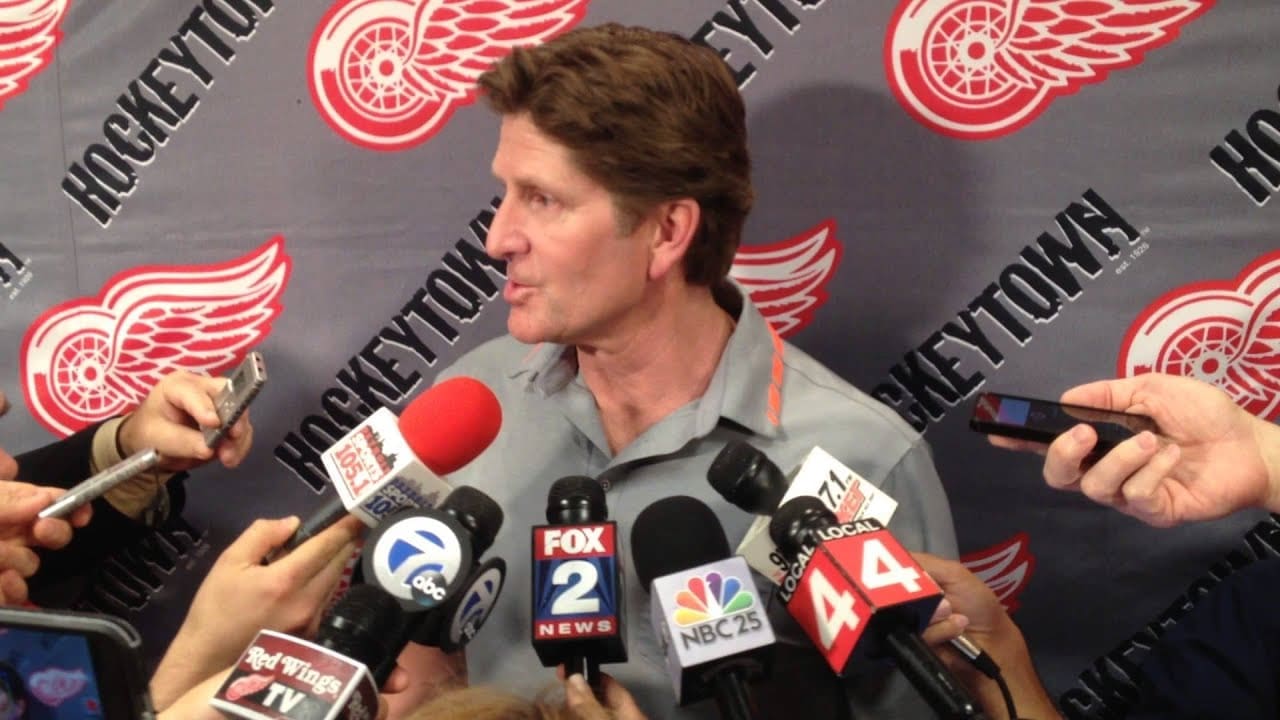 Would an NHL team consider hiring Mike Babcock as a coach?
That question popped up Thursday when Babcock resigned as head men's hockey coach at the University of Saskatchewan.
Babcock, 59, has an impressive NHL resume. It includes 17 seasons as a head coach, a Stanley Cup championship (2008) and two Olympic gold medals as Canada's coach (2010 and 2014). But he has been out of the NHL since the 2019-20 season when the Toronto Maple Leafs fired him after 23 games.
His reputation has also been beat up by accusations of player mistreatment in both Toronto and Detroit.
Since his dismissal in Toronto, Babcock's name hasn't circulated in coaching rumors as often as it should based on his track record. Ten teams changed head coaches this offseason and his name didn't circulate much as a serious candidate.
The Maple Leafs are still paying Babcock from the eight-season contract he signed in 2015. He was only in his fifth season with Toronto when he was let go.
Babcock didn't accept pay to be a full-time coach at the University of Saskatchewan. The volunteer coach took the Huskies to a 14-9 record. Saskatchewan lost a three-game series to Calgary in the Canada West quarterfinals.
What's next?
Babcock's associate coach Brandin Cote is the new interim head coach in Saskatchewan. Babcock once coached Cote on the Spokane Chiefs of the Western Hockey League.
"I believe he will elevate the Huskies play and profile even further," Babcock said. "I look forward to seeing him continue down the path of what promises to be an incredible career."
Cote thanked Babcock for his "mentorship and commitment to the program over the past year."
SIGNUP BONUS
UP TO $250


BONUS MONEY
BET NOW
Babcock hasn't said what his future plans were when he stepped down. NHL head coaching jobs open up every season. But it is impossible to know what everyone in the NHL thinks about Babcock's resume and reputation.
It is also unknown whether Babcock might be interested in a television job or management position or even employment outside of hockey. He also has enough money to retire. But the fact that Babcock took the Saskatchewan job suggests he still wants to be active.
As far as coaching jobs are concerned, Babcock faces a crowded field. Barry Trotz is expected to take an NHL job this season or in the next offseason. Former Arizona Coyotes coach Rick Tocchet still doesn't have a job. The NHL is deep in qualified head coaching candidates, particularly some younger rising stars.