Mike Babcock Says He's Retiring From Coaching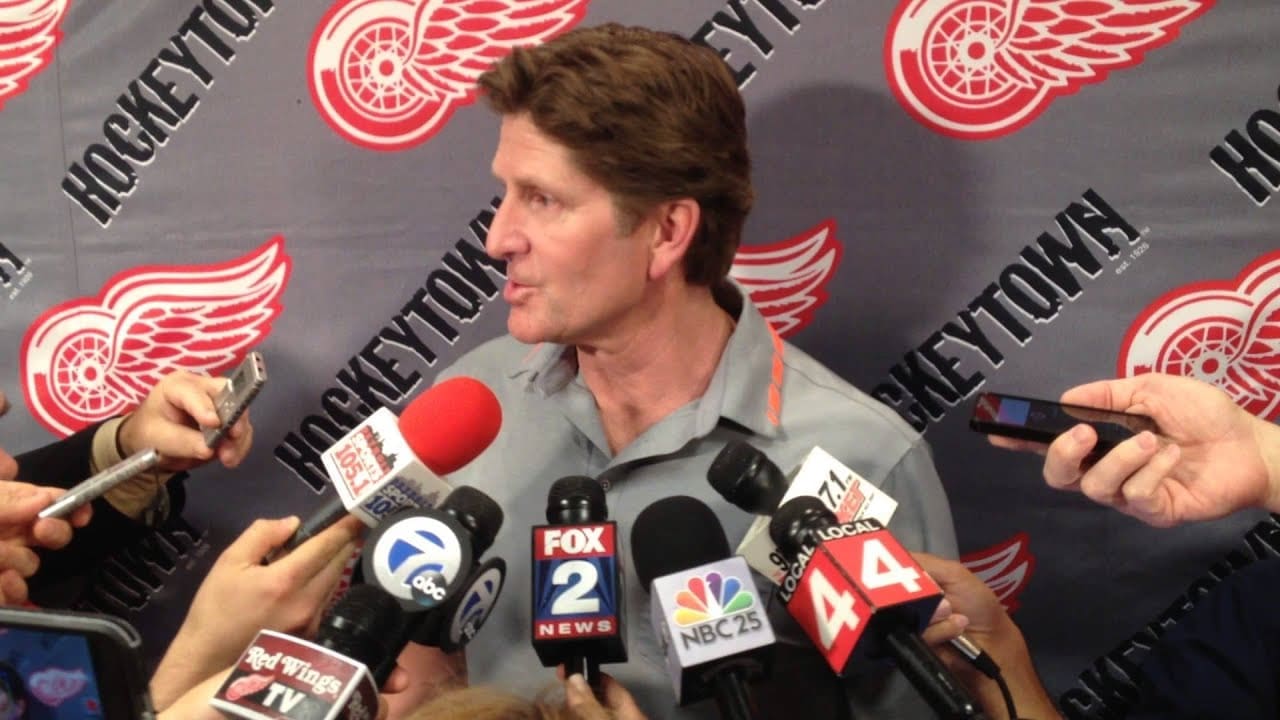 Former Detroit Red Wings coach Mike Babcock told a Canadian radio station that he is retiring from coaching.
"We always said we were going to retire at 60 and I'm 59, so basically that's what it is," Babcock told Saskatoon's AM 680 CKOM. "Now, if things change, I guess they change, but surely that's not our plan."
Sportsnet.ca provided some of Babcock's quotes to the station in a Friday evening story. He talked to the station after stepping down from his position as a volunteer head coach at the University of Saskatchewan. The Toronto Maple Leafs fired him during the 2019-20 NHL season. However, they are still paying him because his eight-year contract runs through the 2022-23 season.
In the interview, Babcock, 59, said he did consider continuing his coaching career.
"Believe me, we've talked to lots of people about opportunities and enjoyed those conversations," Babcock said. "In the end, we feel this is best for us and best for our family and so that's what we're doing."
Babcock told the radio station he intends to spend his retirement enjoying hunting, skiing and spending time with his family.
"For us, it's time to move on," he said.
The Saskatchewan Huskies were 14-9 last season under Babcock. The team lost to Calgary in the Canada West Quarterfinals.
Babcock had a 17-season NHL career as a head coach with the Anaheim Ducks, Red Wings and Maple Leafs. He coached the Red Wings to the 2008 Stanley Cup championship. He also guided Canada to the Olympic gold medal at the 2010 and 2014 Olympics.
SIGNUP BONUS
UP TO $250


BONUS MONEY
BET NOW
After the Maple Leafs fired Babcock, his image and reputation have been damaged by allegations of mistreating players, particularly Detroit's Johan Franzen and Toronto's Mitch Marner.
Ten NHL teams changed coaches in this offseason. Babcock's name didn't come up very often in the rumors about those coaching vacancies.