Ex-Red Wings Hall of Famer Fetisov Seeking to Take IIHF to Court
Former Detroit defenseman Fetisov hinting that Russia may sue IIHF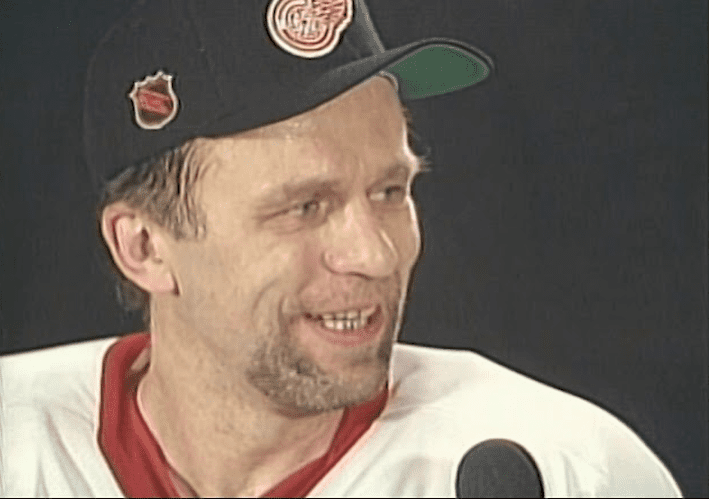 Viacheslav Fetisov won back-to-back Stanley Cups with the Detroit Red Wings in 1996-97 and 1997-98. Prior to his NHL days, he was a winner of two Olympic gold medals and seven IIHF World Championships while a member of the Russian national team during his Hall of Fame playing career.
A member of the famed Russian Five of the Red Wings, if he wanted to, Fetisov couldn't come to Detroit to see his old team in action. As a member of the Russian State Duma, he is on a list of people banned from travel to the USA due to their support of Russia's war on Ukraine.
Fetisov wants to sue the IIHF

"The Russian national team is always the intrigue of any World Cup"

"It's necessary to seek a decision on returning our players to the international arena or to close the sport as an international organization & open another political organization" pic.twitter.com/yjheO2YSPJ

— Karl Månsson (@karl_khl) August 21, 2022
Fetisov also can't see his national team in action. The IIHF has placed a ban on Russian involvement in international tournaments. This is also a result of the country's attack on Ukraine.
Naturally, Fetisov isn't supportive of this decision.
"The Russian team is always the draw of the World Cup," Fetisov told Russian TV program RBC Sport. "It is outrageous that the team with the most victories is missing from international tournaments."
Fetisov Calling For Separation Of Politics And Sport
Fetisov previously served as head of the Russian Sport Federation. He is of the belief that any world hockey tourney minus the Russian national team is a decision on par with leaving the USA out of Olympic basketball, or Brazil and Germany out of soccer's World Cup. It's a move that lessens the caliber of the event.
He's also of the opinion that allowing the political climate to influence the sporting world is a backwards philosophy. In the past he notes, sport has often proven to be a vehicle for breaking down cultural and political differences between nations.
Viacheslav Fetisov. pic.twitter.com/MuSjyXURP8

— Jay R (@WildcatRiot) April 23, 2022
"It is a reduction in quality and all the principles on which world sport was built," Fetisov said. "I think it's totally on purpose.
"It is necessary to reach a decision on the return of our players to the international stage or to abolish the sport as an international organization and create another, political organization. Then everything will be clear."
Russians Lost Appeal
An appeal of their ban to the IIHF ethics committe by the Russian Federation was met with rejection. The next step would be to file an appeal with the International Disciplinary Board and the Court of Arbitration for Sport (CAS) in Lausanne, Switzerland. However, it should be noted that this was the same organization that wound up banning Russia for two years for doping violations. Just as that ban was ending, the Russians were again sanctioned for the invasion of Ukraine
SIGNUP BONUS
UP TO $250


BONUS MONEY
BET NOW
"We must not give up, our appeal must be justified," Fetisov said. "This question concerns the fate of both young athletes and stars. We have to file lawsuits all the time. I think it's outrageous."